This week, I wanted to bake cookies for my niece. I asked my sister (her mother) if she had any preferences, and I first learned that she doesn't like chocolate as much.
Well, that definitely rules out a lot of cookies.
However, she loves sprinkles: not only was that clear direction, I also love sprinkles. Nonpareils (the very tiny balls) are my favorite, but I'll take jimmies or sparkling sugar, too.
Even better, my other sister recommended me this recipe for confetti cookies from Smitten Kitchen. It also called for 2 ounces of cream cheese, and I happened to have just enough left over from the red velvet cookies.
Everything was lining up, so I was ready to go.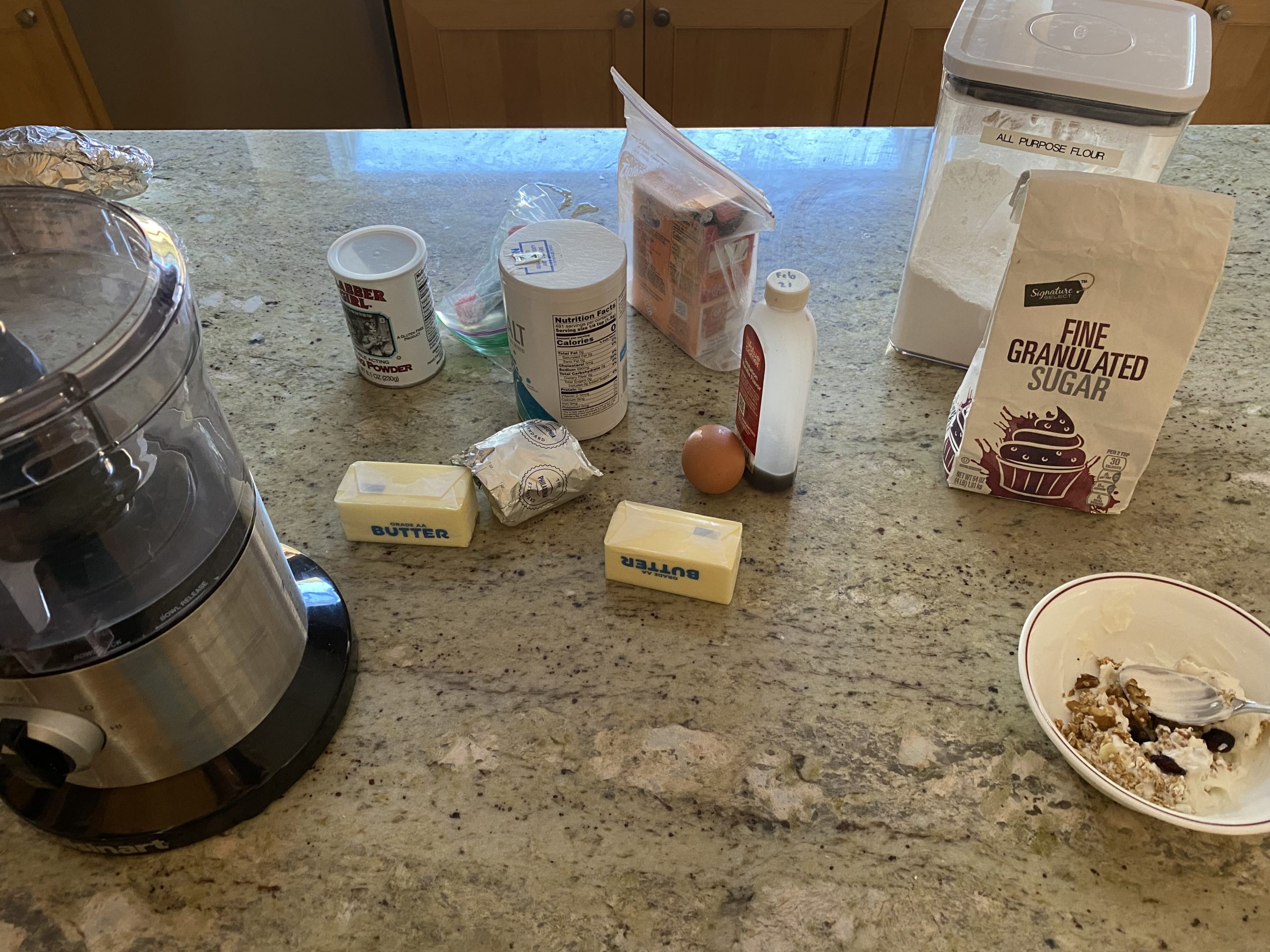 The recipe suggests using either a mixer or a food processor. All of this baking is about trying new things, so I went with the food processor. However, I suspect she was thinking to use a larger one than my 5 cup food processor, because it was full before I even got all of the ingredients in.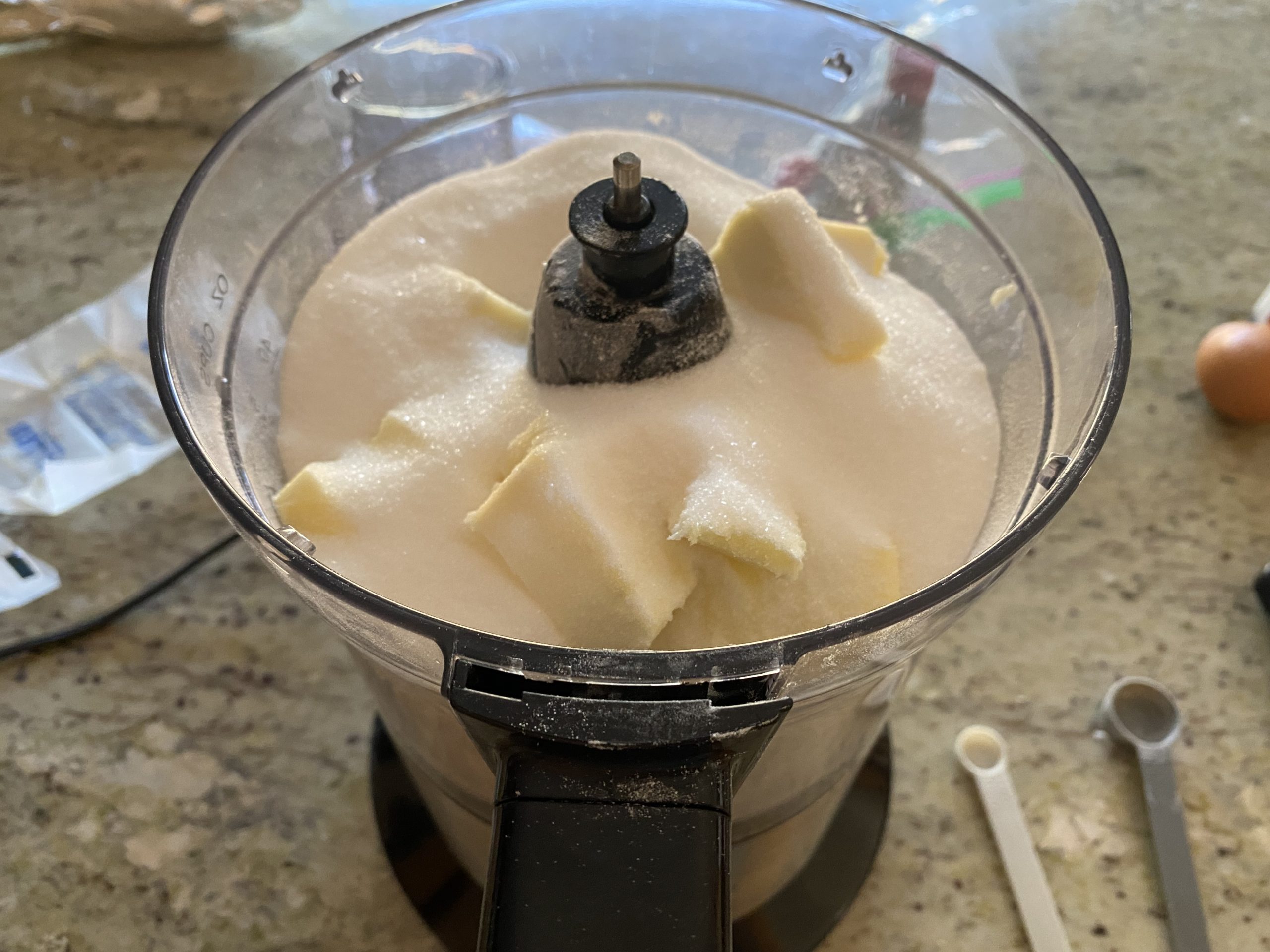 The flour and then the wet ingredients go in last. It called for vanilla extract, but I used the vanilla paste I got for the Better Nutters. It maybe seemed excessive, but I figured I am unlikely to need vanilla paste anyways.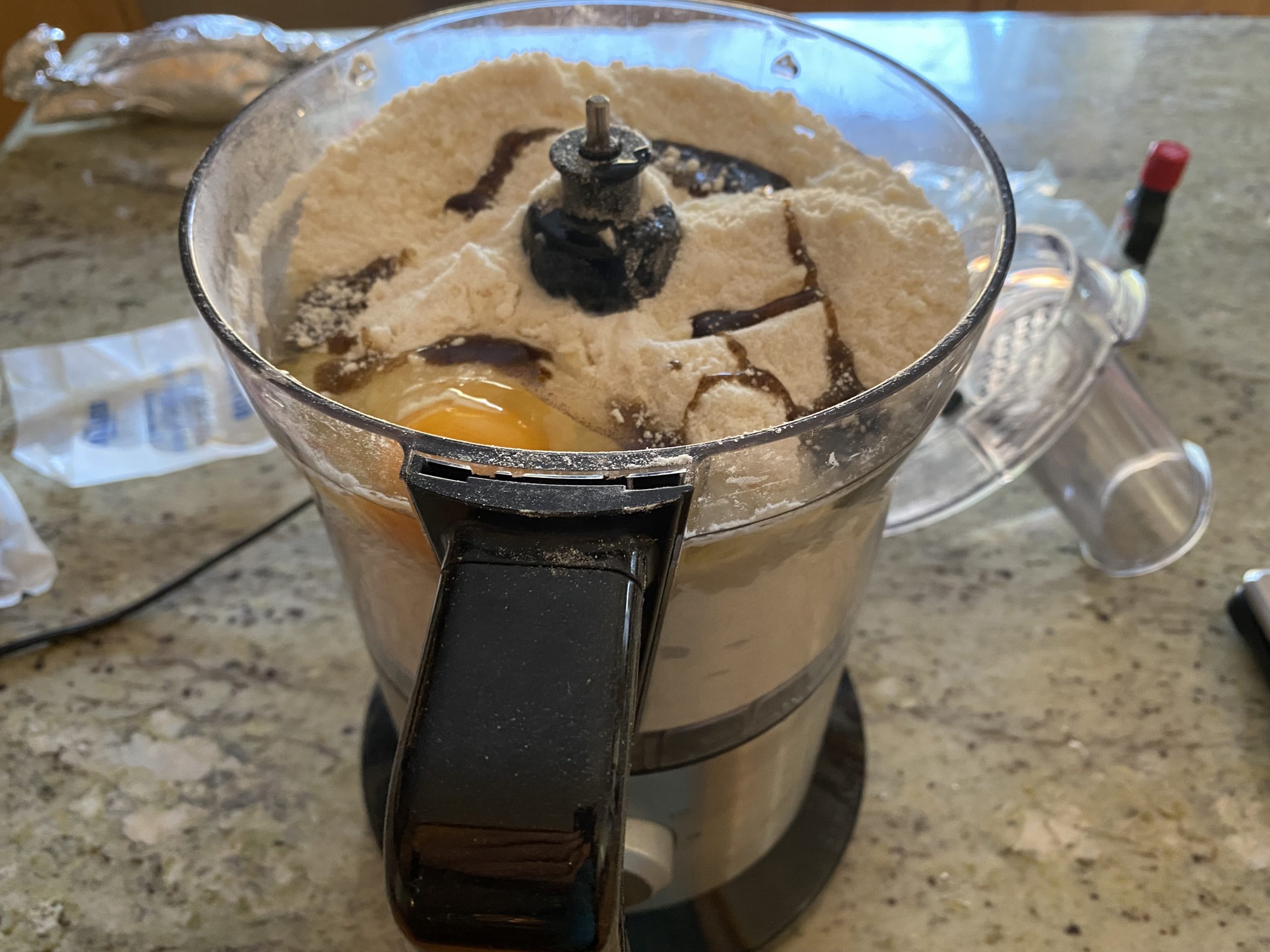 When I finished putting the last ingredients in, I was very worried, but I let the food processor go anyways. At first, it didn't look like much was happening, but slowly, the dough actually did start to mix together until it came together.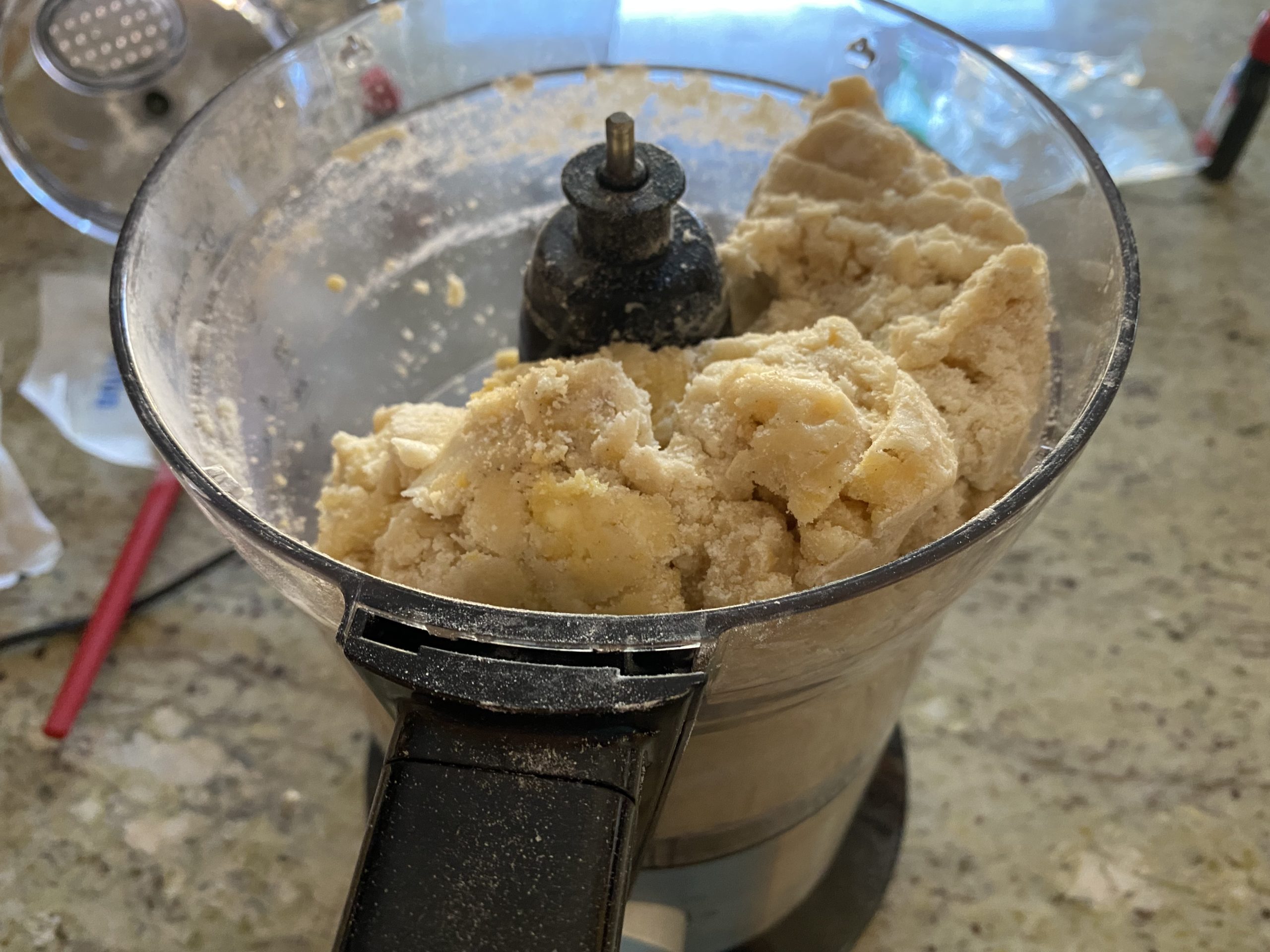 The dough ball never quite rode on the blade, and there were a few hunks of butter that were still whole that I had to break apart by hand. However, I was able to pull it all out and shaped it into a lump.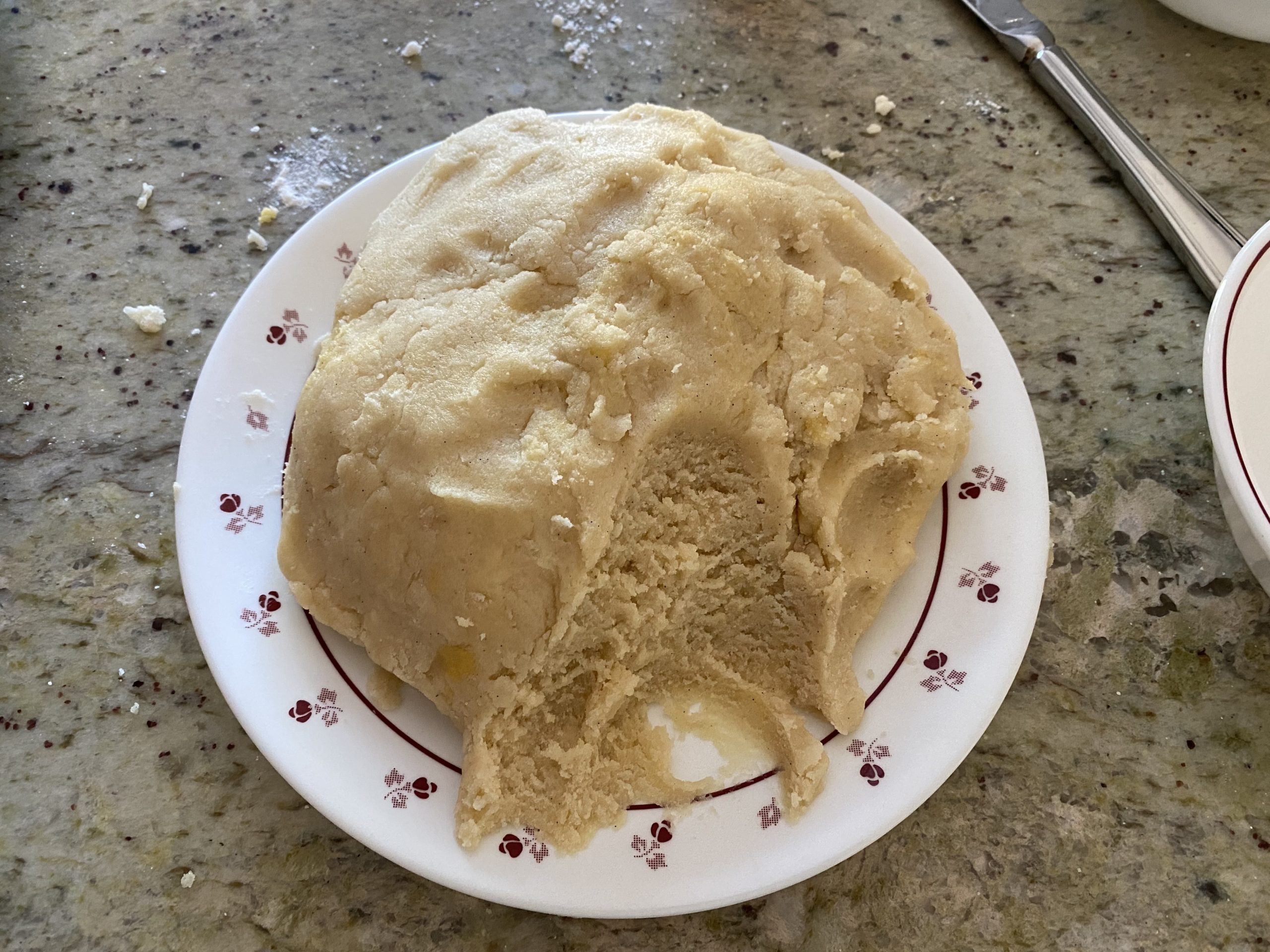 From there, I used my cookie scoop, rolled the balls in my hand, then dipped in a bowl of sprinkles.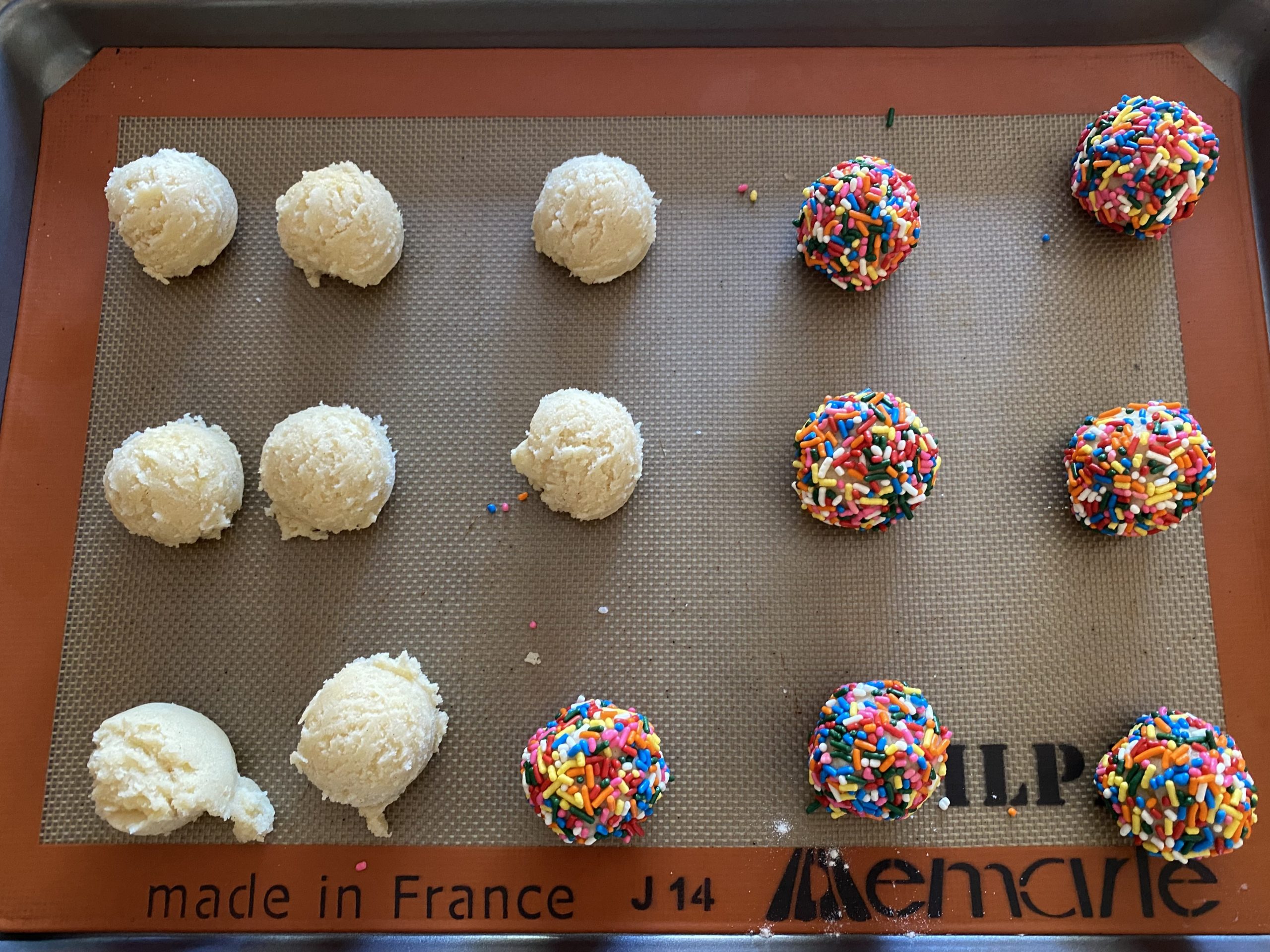 She suggested that the cookies could be anywhere from 1/4″ to 1/2″ thick, so I flatten some more than others with the glass.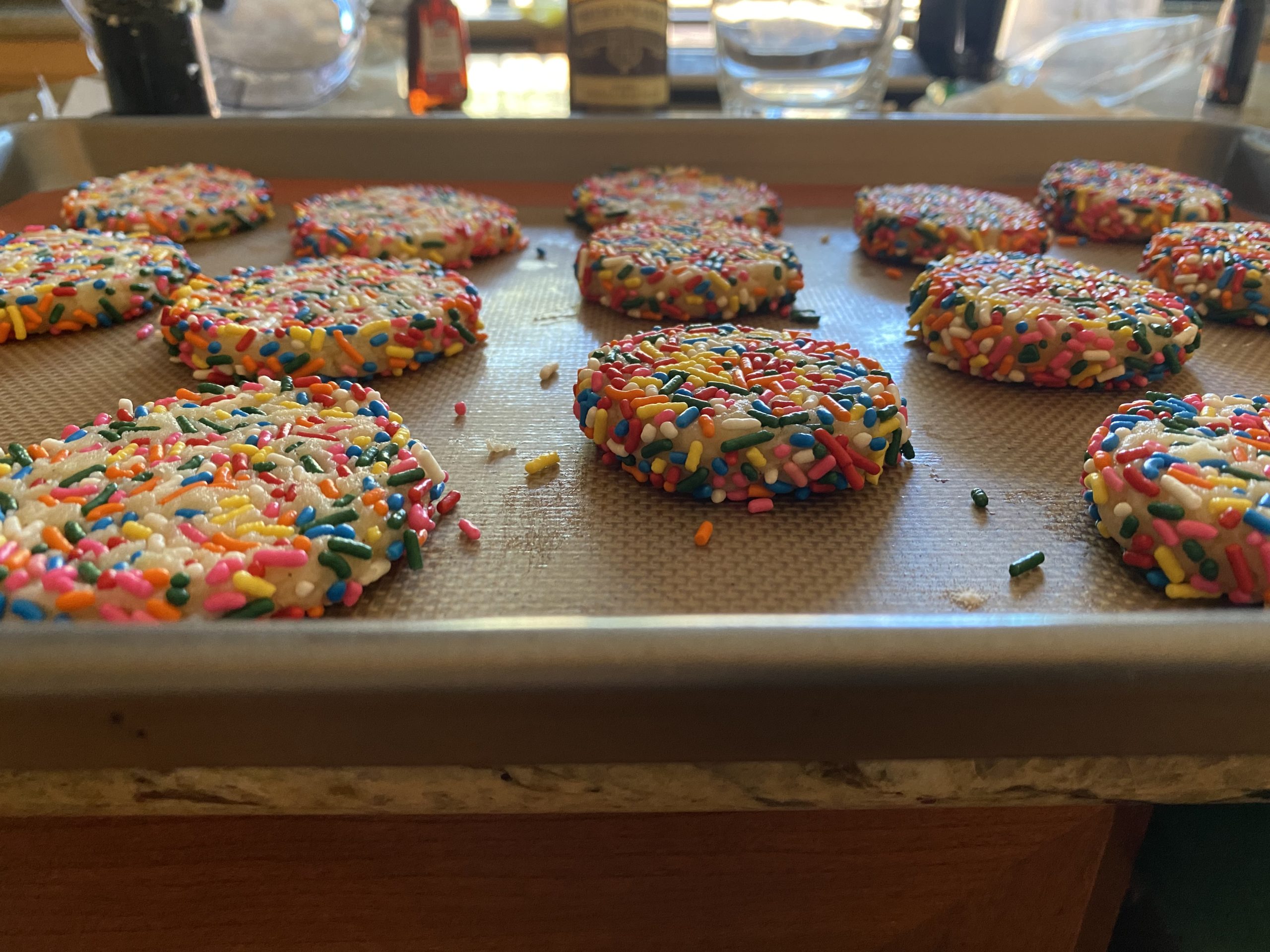 Overall, they baked just fine. A few of the thin ones in the deepest part of the oven overbooked and spread too much because I forgot to rotate the pan.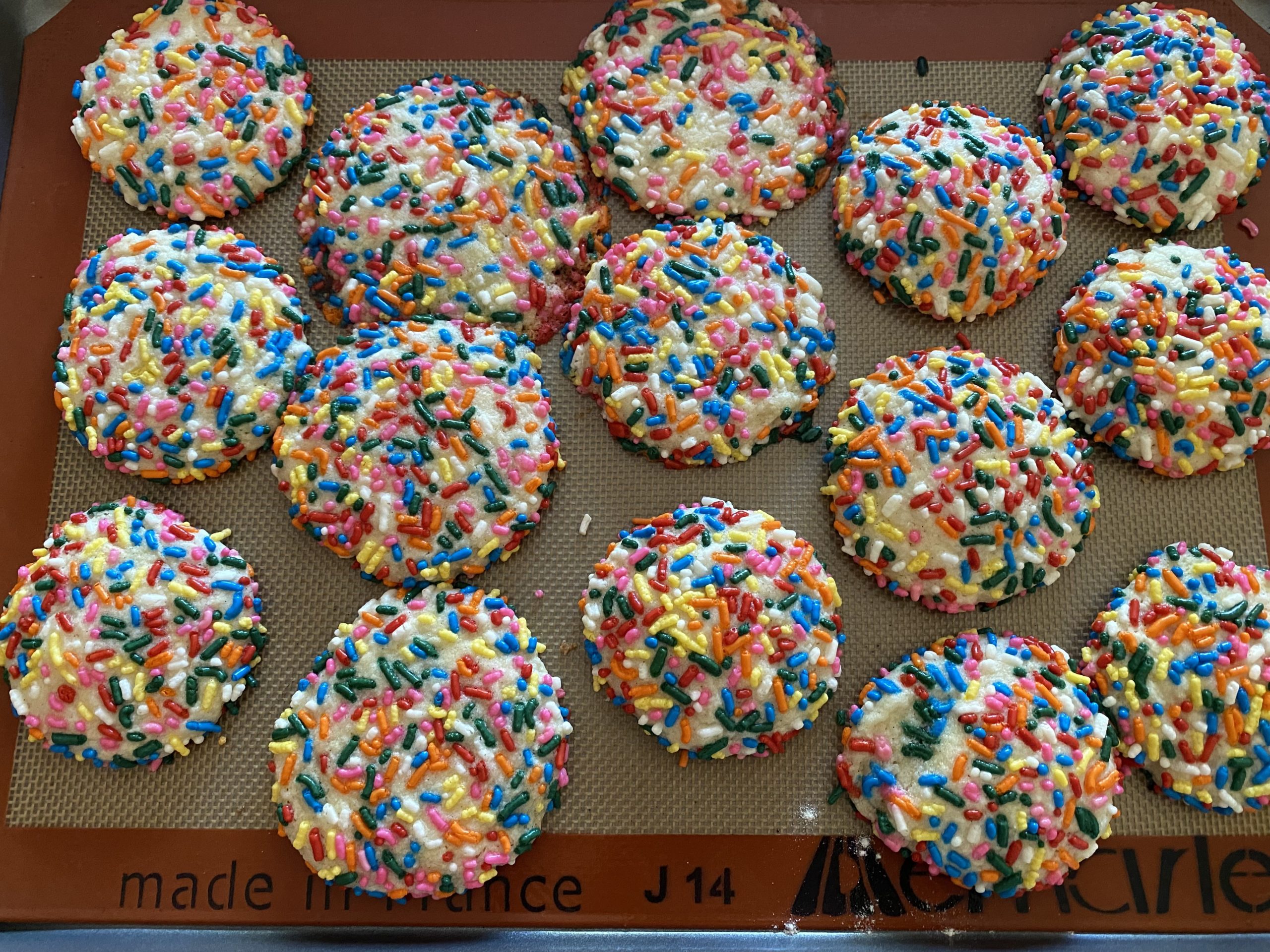 However, most of them puffed just a bit and largely kept their shape.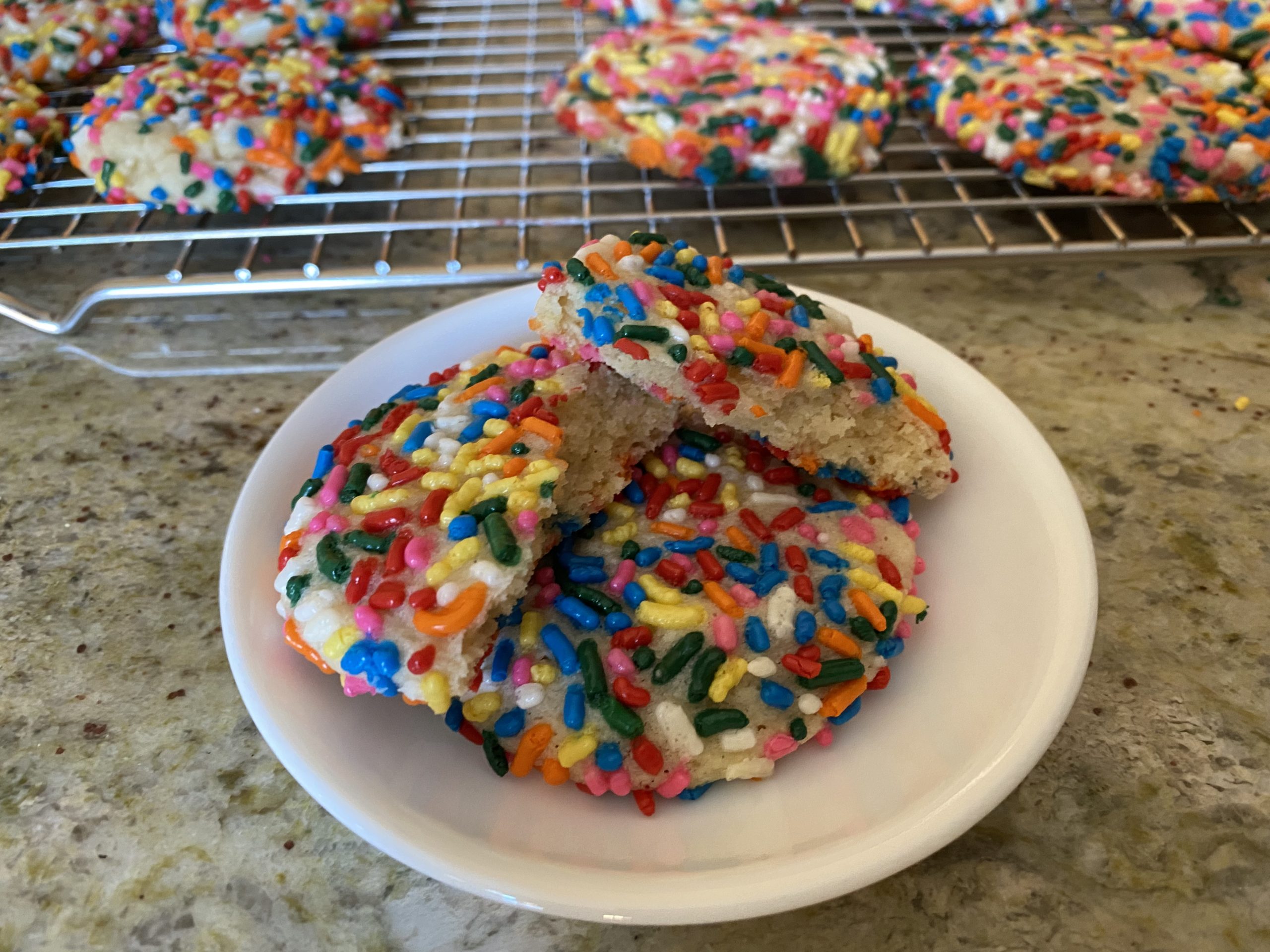 These cookies really are delicious. The cookie itself tastes like a basic sugar cookie and is almost shortbread-y, but somehow, it works better with sprinkles than just granulated sugar. They also held up on subsequent days, so they were an easy addition to our top tier.
With the big container of sprinkles, I also did try just eating a few sprinkles. To be honest, they didn't taste that good on their own, but I'm still a fan. Sprinkles are no longer just for ice cream and cupcakes: sprinkles work on cookies, too.
If you want to commit to sprinkles, you can find the recipe on Smitten Kitchen.