This past weekend, I went up to Sausalito with Julie and my cousin Adam, a fresh Bay Area transplant. After a typically slow drive through San Francisco, I drove northbound across the Golden Gate Bridge for the first time in my 3 year old car into this cute, throwback town across the bay from San Francisco.
We started with a late lunch at Lighthouse Cafe, a small throwback diner where we sat at the bar and saw our lunch come together. I learned that the trick to perfect eggs is to use a lot of oil to make sure they don't stick. Also, if they don't turn out perfect, throw them out and try again.
We walked over to Bay Model, a massive 2 football field sized model of the Bay with water accurately flowing to emulate tides and such. It's a former US Army Corps of Engineers research facility turned museum because computer models made physical models outdated. Sadly, my home was not in the model because we're too far away from water, but we did trace through various towns and roads we had traversed.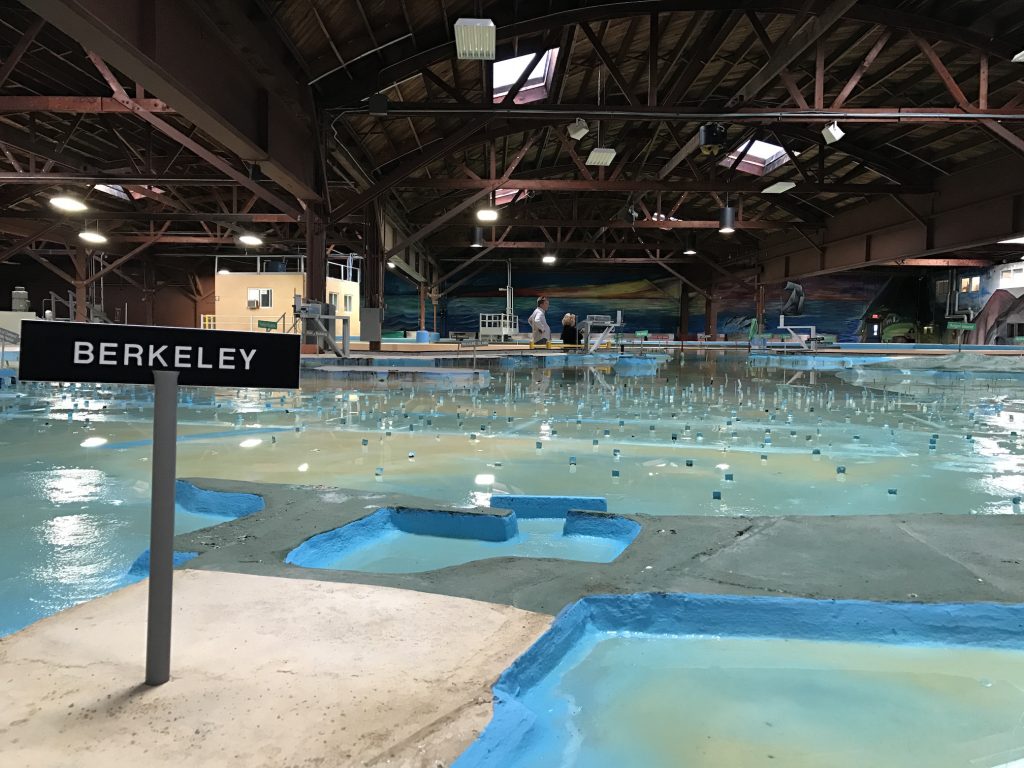 Our final stop was along the waterfront with a beautiful view of San Francisco and lots of art galleries and candy stores. Sausalito manages to mix the old-timey feel with tourist traps in an oddly pleasing way that appeals both to my love of looking at junk and pretending to be a luddite.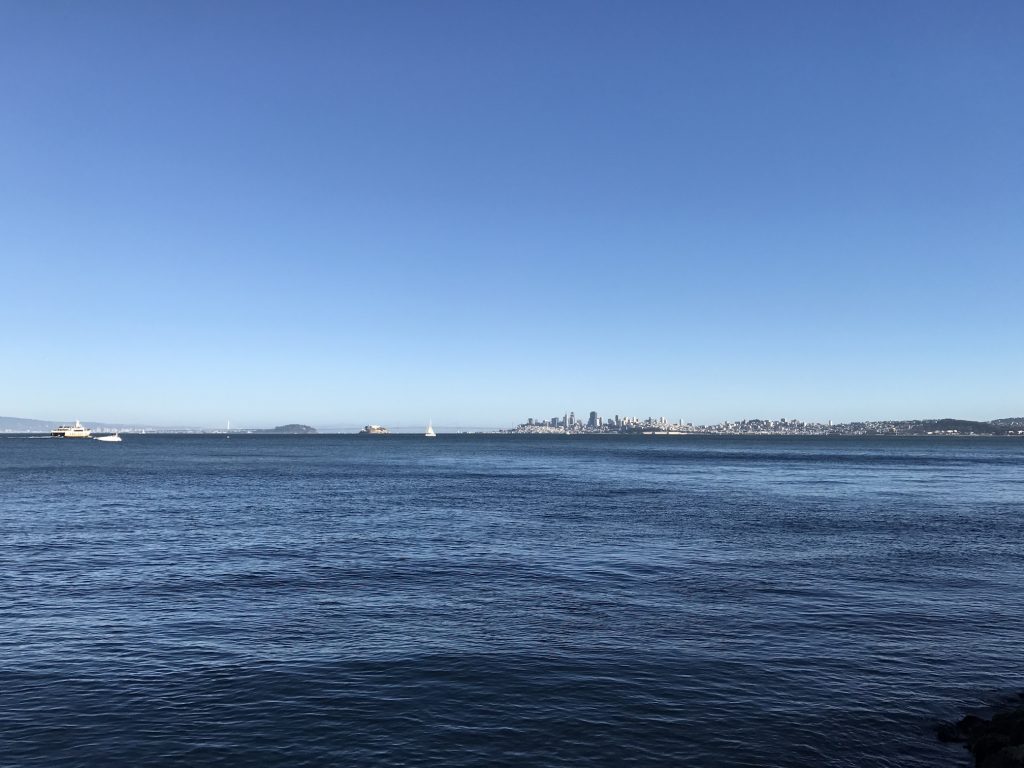 Despite having lived in the Bay Area for almost 10 years now, it was only my second trip into Marin County and first trip to Sausalito. Although it's farther than my backyard, I should have done it far sooner than this. A few months ago, I went hiking with my coworkers in Los Altos Hills: that basically is in my backyard and should have happened far sooner.
It's common wisdom that one has to do all of the tourist-y things within the first few months of moving to a new place, or else you never get around to it except when someone visits. Despite having spent a third of my life in Toronto, I never went up the CN Tower. Despite having spent a third of my life in Houston, I didn't go to the rodeo until after I had left and was visiting. And now that I live in the Bay Area, Alcatraz is still on my bucket list.
When Julie and I were in Ireland, the same response we kept getting when we said that we were from California was, "So why did you come to Ireland?" To friends and family, I will always praise the Bay Area for amazing food and weather, but I forget that it's also an international tourist destination. The sights aren't a part of my daily life, but they are certainly a draw for others and should be as much for me as well.
Shortly after getting back from our honeymoon, Julie and I talked about where we want to travel over the next few years so that we can judiciously use our vacation time. A big reason I want to travel is having that adventure and seeing new vistas to expand my view of the world. However, it seems that I can do much of the same within a 50 mile radius of where I live as well. If I can't conjure up an adventure here, I can't imagine I could do so 500 miles away either.
Next weekend, we're planning on going to Pumpkinfest in Half Moon Bay. Apparently they have world record setting pumpkins big enough to ship on wooden pallets and sometimes explode because of the extreme performance anxiety. It's been pitched as being a "event for kids", but I'm looking forward to a reason to head out to Half Moon Bay anyways. I have been meaning to go for awhile now.