Being a software engineer by day and home cook by night, it was inevitable that those interests would cross over. Baking bleeds into work when I have too many baked goods at home. Those extras end up in the kitchenette at my office.
In the other direction, I maintain a website to keep track of recipes. There are a ton of apps out there just like it, and most of them are visually better designed, but my site is built just the way I want it to work.
I recently dug in to see what cookie recipes I had bookmarked in the past decade and found a chocolate chip recipe I saved from Slate. Slate, of course, isn't really a cooking website, but I was deep in political news back in 2016 when this recipe went up, and I'm sure it was a welcome respite after the election that year.
One whole president later, I'm ready to try it!
The recipe starts with creaming together butter, sugar, and–the secret ingredient–tahini. It called for 5 minutes of beating, but not much was happening after 4 minutes, and I was in a rush, so I kept moving.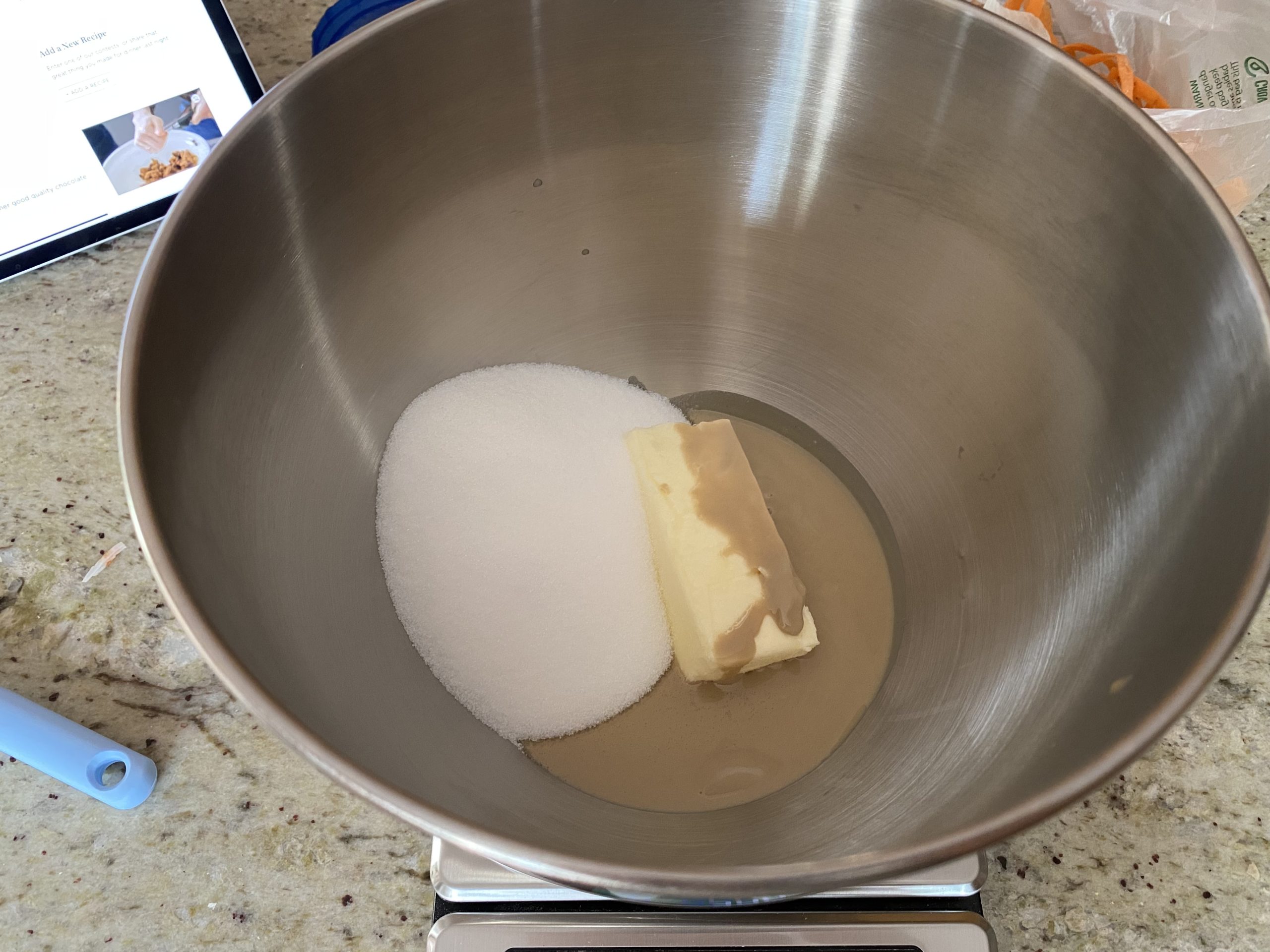 Next, I added 1 egg, 1 egg yolk, and the vanilla. I have seen many tricks online about the right way to separate egg white and yolks, and I have skipped all of them. My foolproof method is just to crack the egg, pour it into my hand, and let the egg white drip out between my fingers.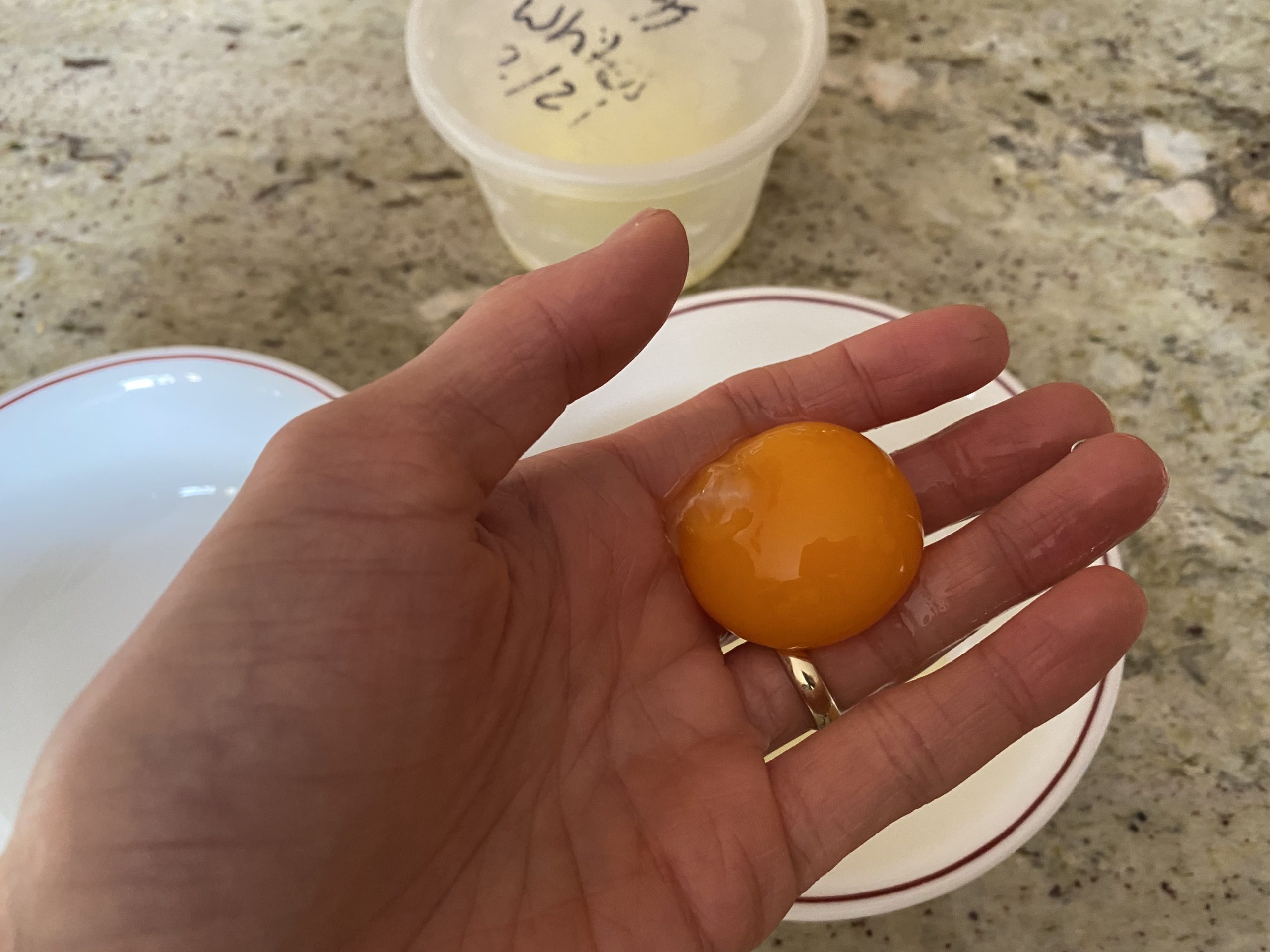 All of that was supposed to beat for another 5 minutes. I thought that was excessive, but I still let it go for awhile.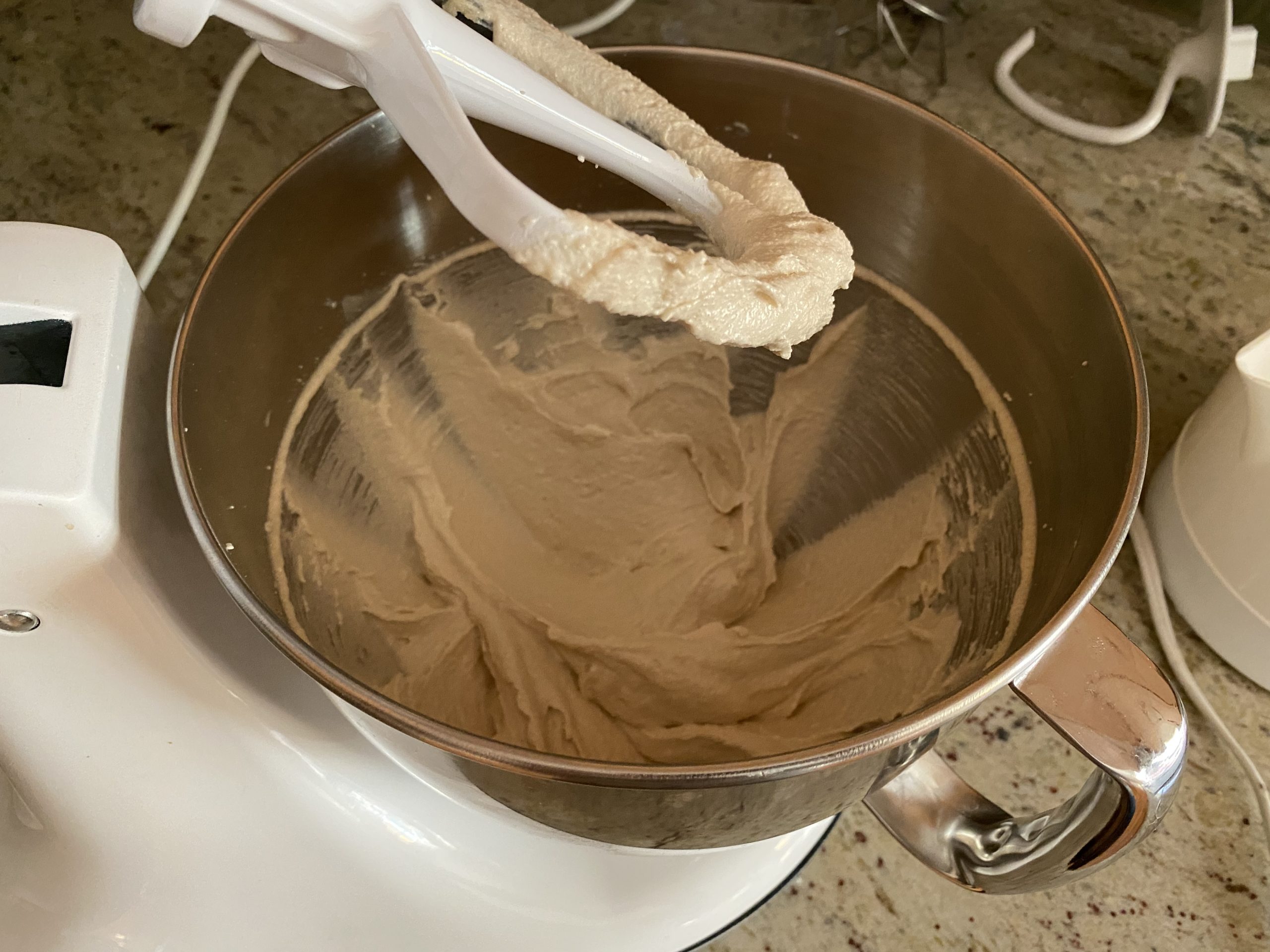 Meanwhile, I chopped up some fancy chocolate. I realized I tend to chop chocolate too finely, so I tried to do a coarser chop.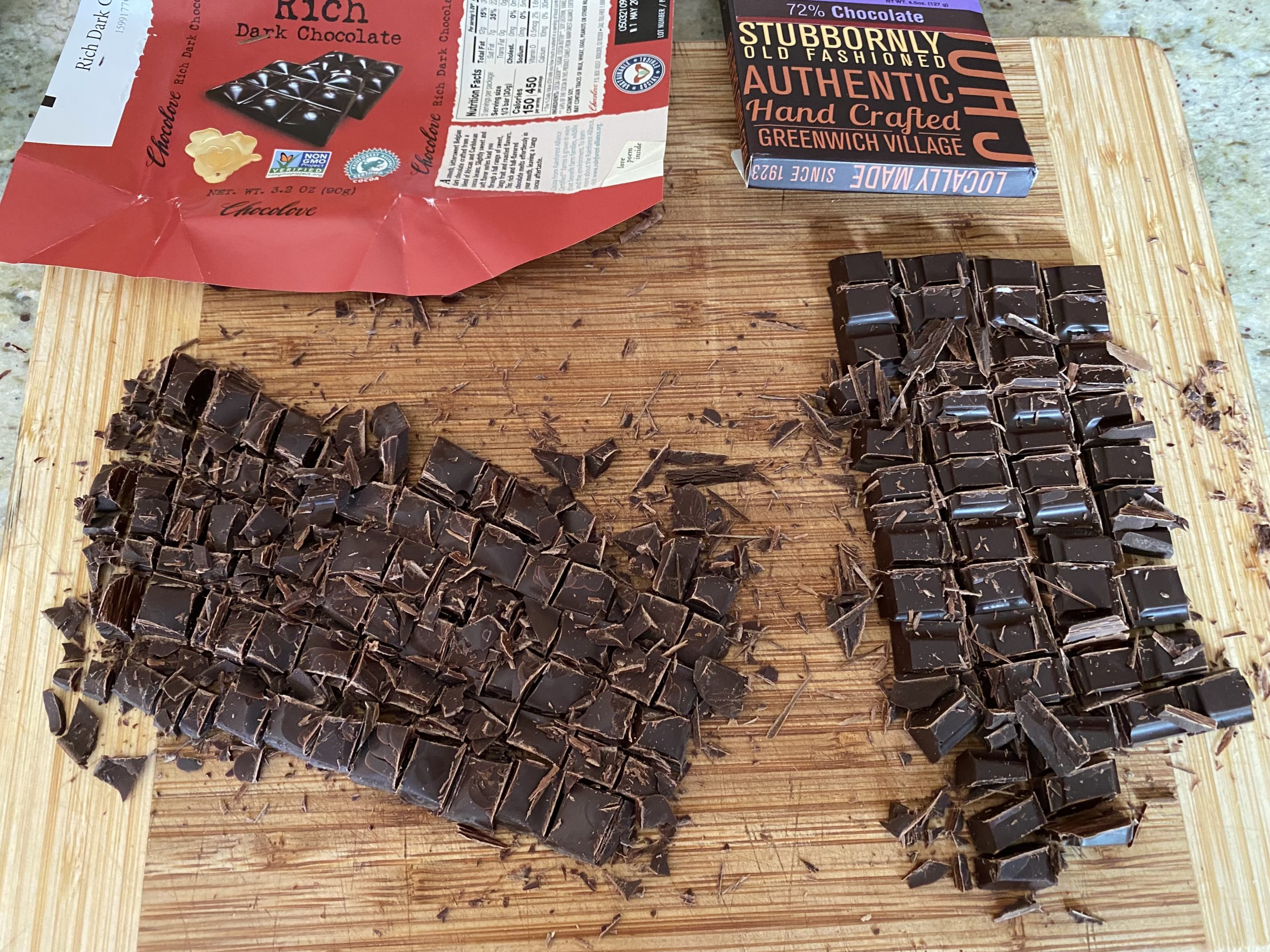 Dry ingredients went in next.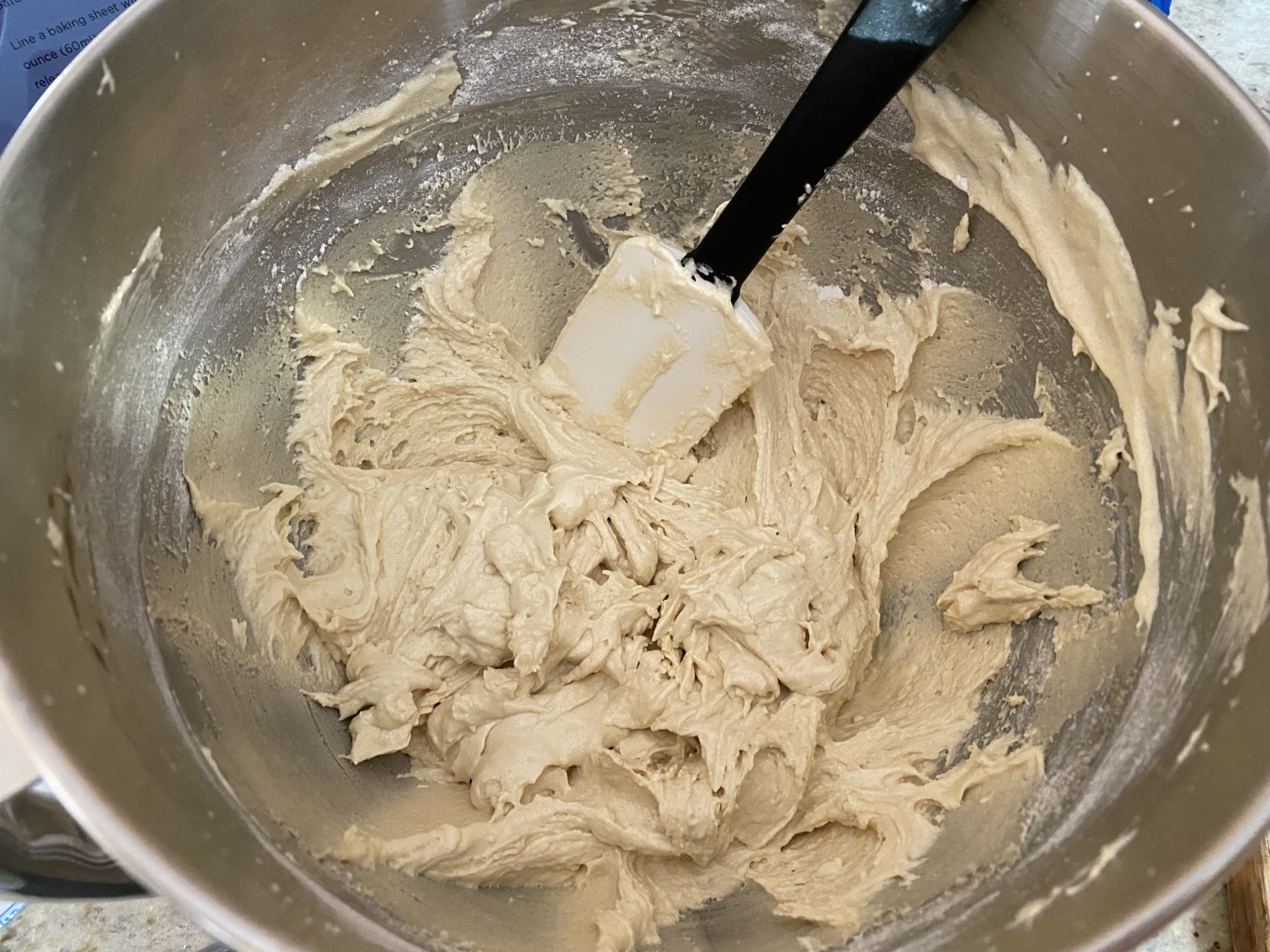 Then the chocolate chunks went in.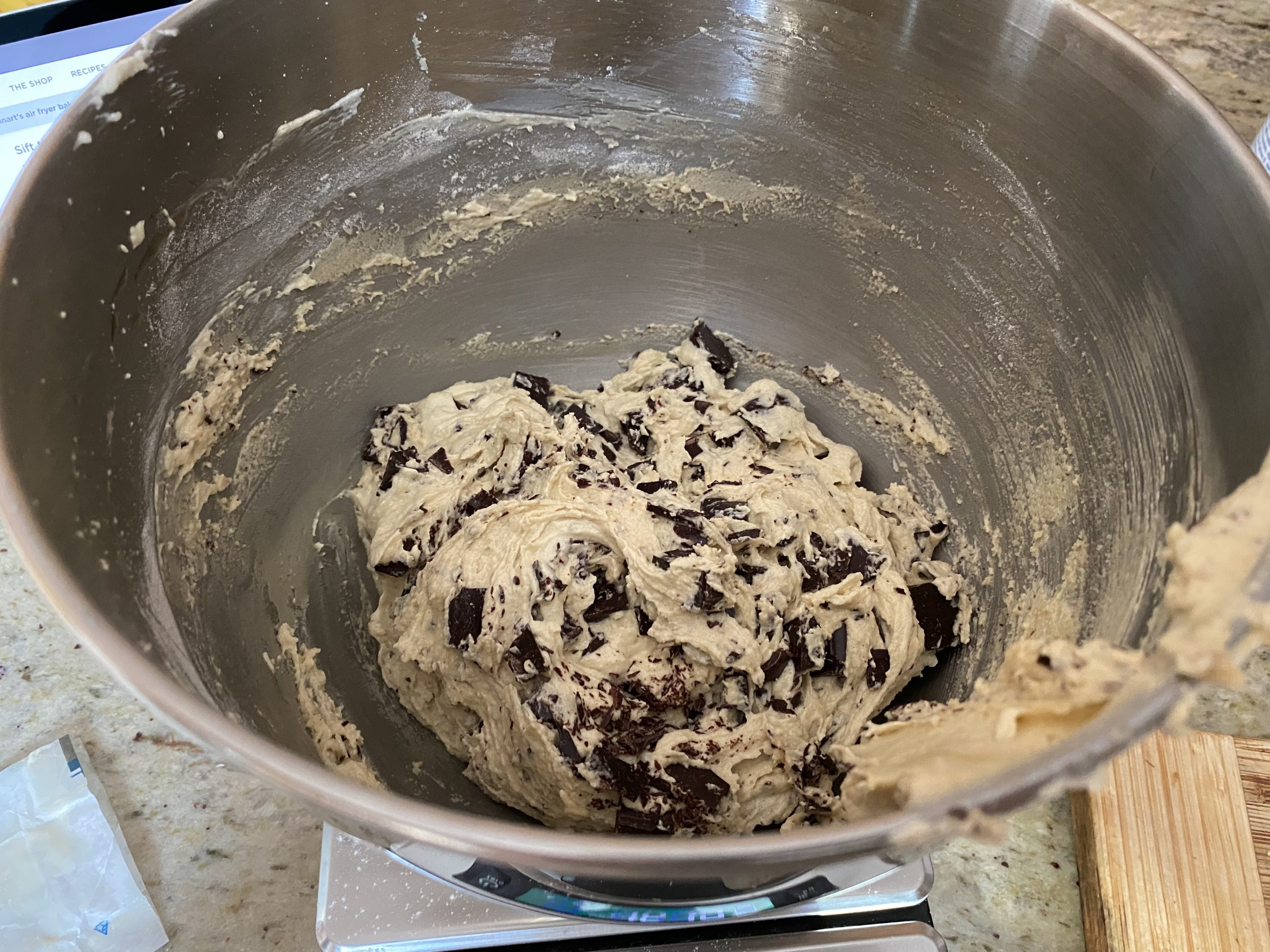 The original recipe called for freezing the dough balls first, but the editor has a note about just baking some right away. As such, I baked a batch. For science. Not because I just wanted cookies.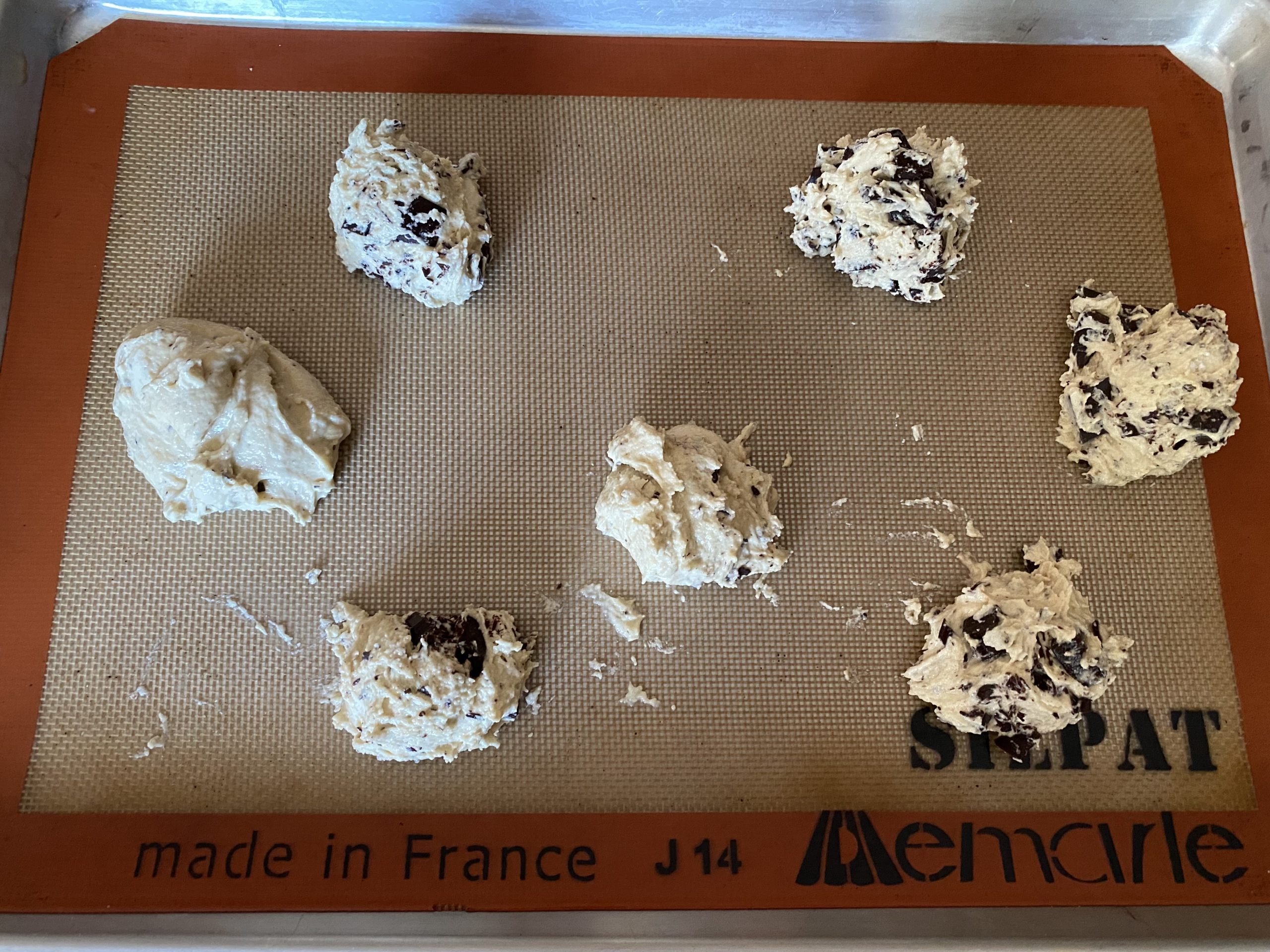 I don't have an extra large cookie scoop, so I had to form the balls with my hand. That was difficult because the dough was wet, hence the mess on the sheet.
That dough ball on the right was from the scraped bits along the bowl after all of the chocolate was gone. It kind of blew up.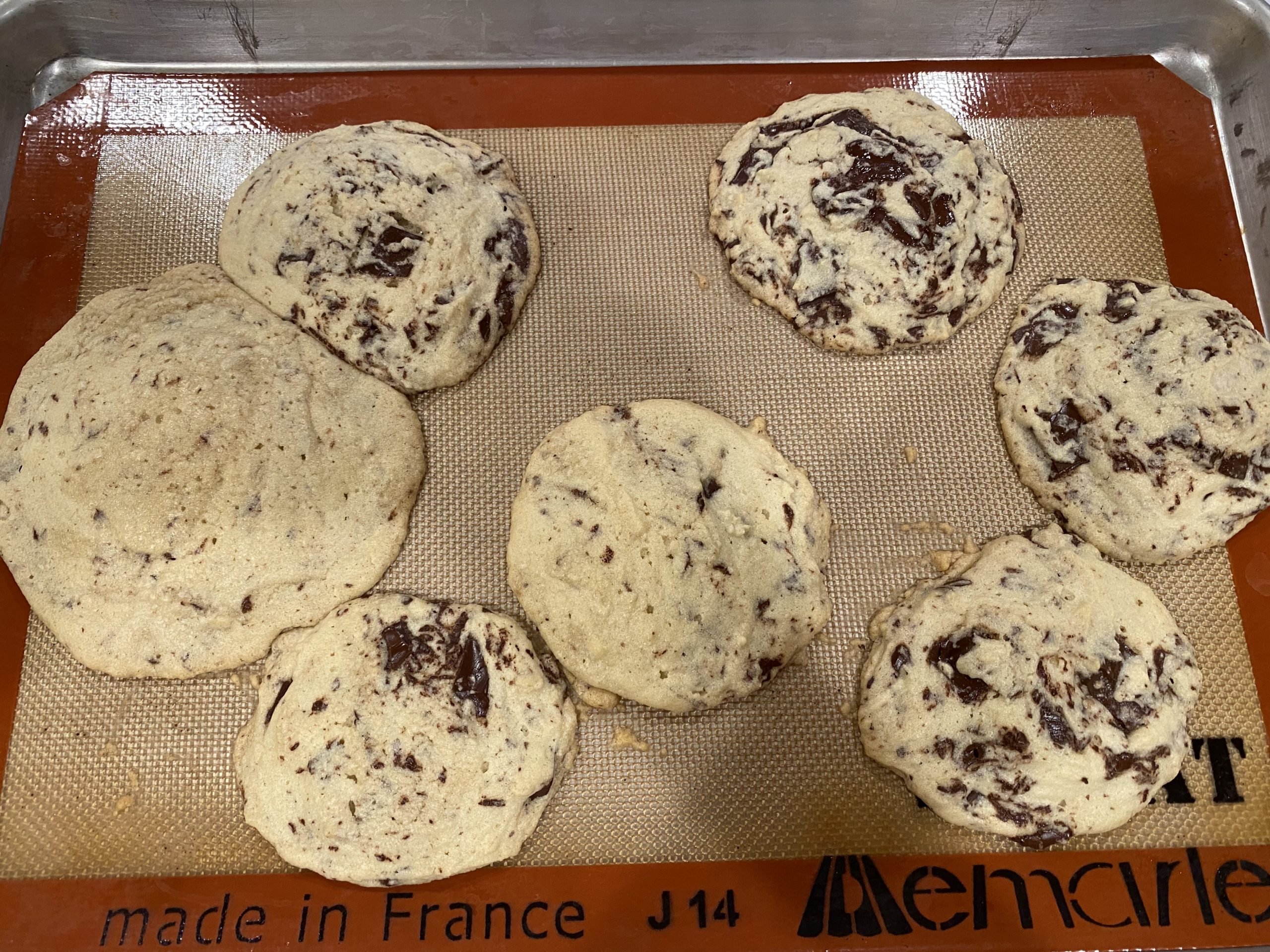 The recipe and pictures are for darker, denser cookies, but mine spread quite a bit. I suspect this might just be the difference in the consistency of my tahini (I use the Whole Foods 365 tahini).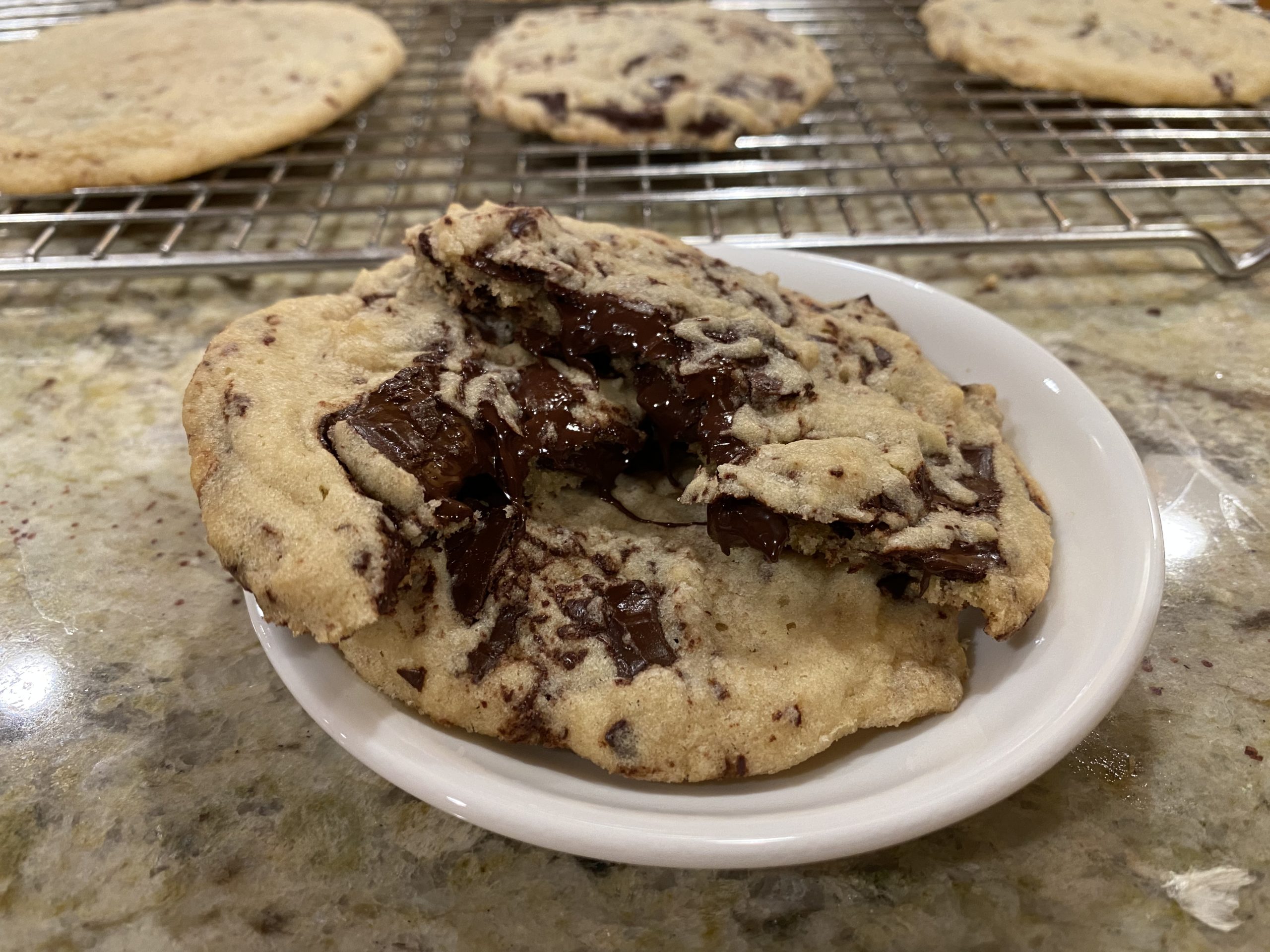 Nonetheless, the cookies were still delicious with a sprinkle of salt on top. The tahini makes them nutty without tasting like a peanut butter cookie. Having passed out a few, no one picked up on the flavor, but everyone agreed that the cookies were nicely tender even though they spread a lot.
I did bake more later that week from frozen in my toaster oven, but it didn't make much of a difference. They still spread, and they were still delicious.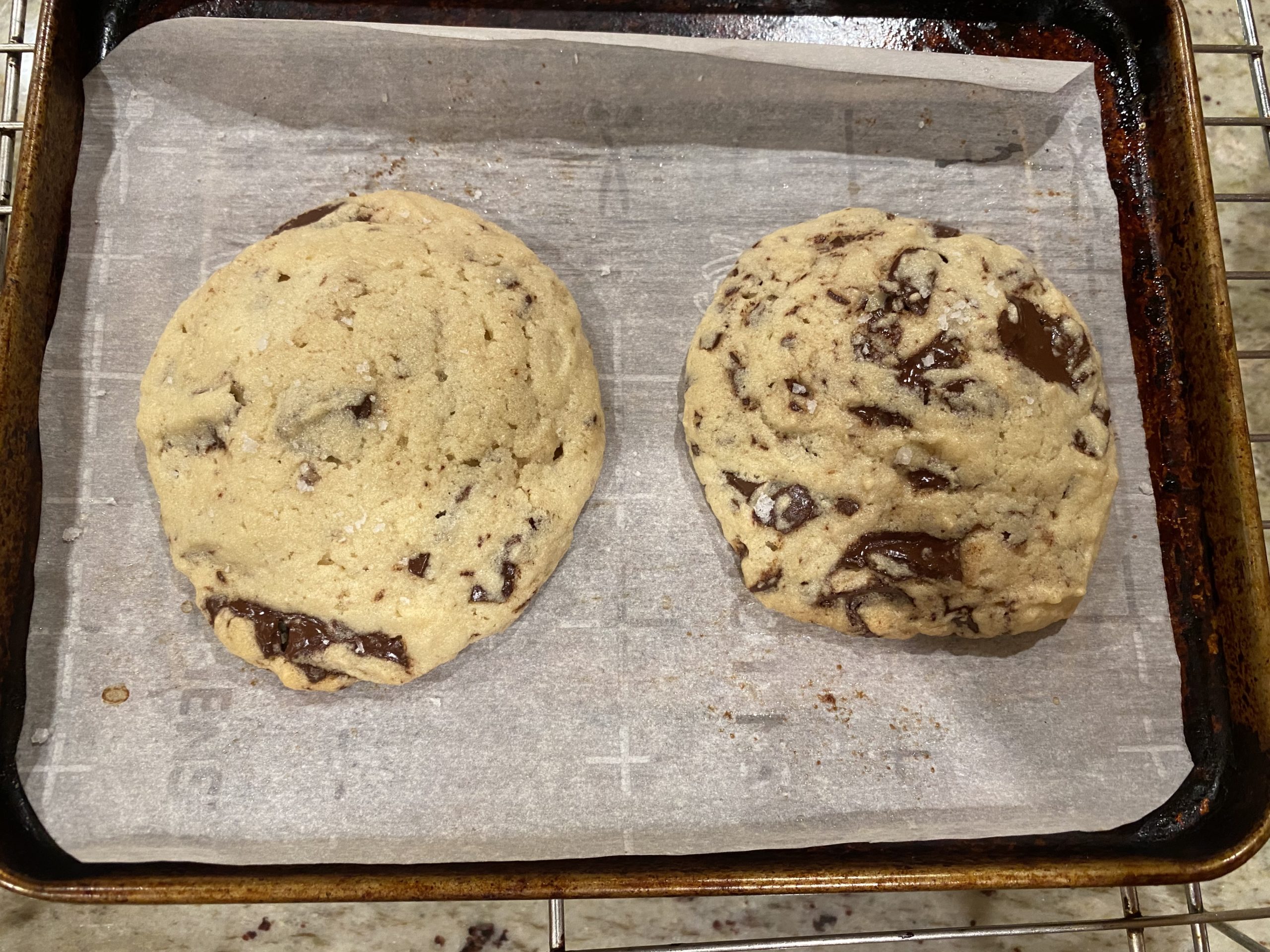 If you want to try a slightly nutty chocolate chip cookie that hopefully spreads than mine did, you can find the recipe on food52.