Despite having not posted about cookies in almost a month, I'm very much on-track with my baking goal. I even have the pictures: I just haven't written about them.
Now it's time to catch up, and I hope I remember a few interesting details from the process.
Recently, I have been baking from The Cookie Collection, another book I received as a gift. I mentioned it at the beginning of the year since it won food52's best cookie cookbook, so I definitely wanted to give it a shot.
I flipped through a few pages and quickly stopped on this recipe for Tahini and Milk Chocolate Chip Cookies. Having had such great success with my last tahini cookies, I had to know how if this one would turn out differently.
As usual, I started out by grabbing all of the ingredients. Apparently I was still watching Star Trek: The Next Generation while I was baking. I have since finished the show and am actually not really watching much while doing chores.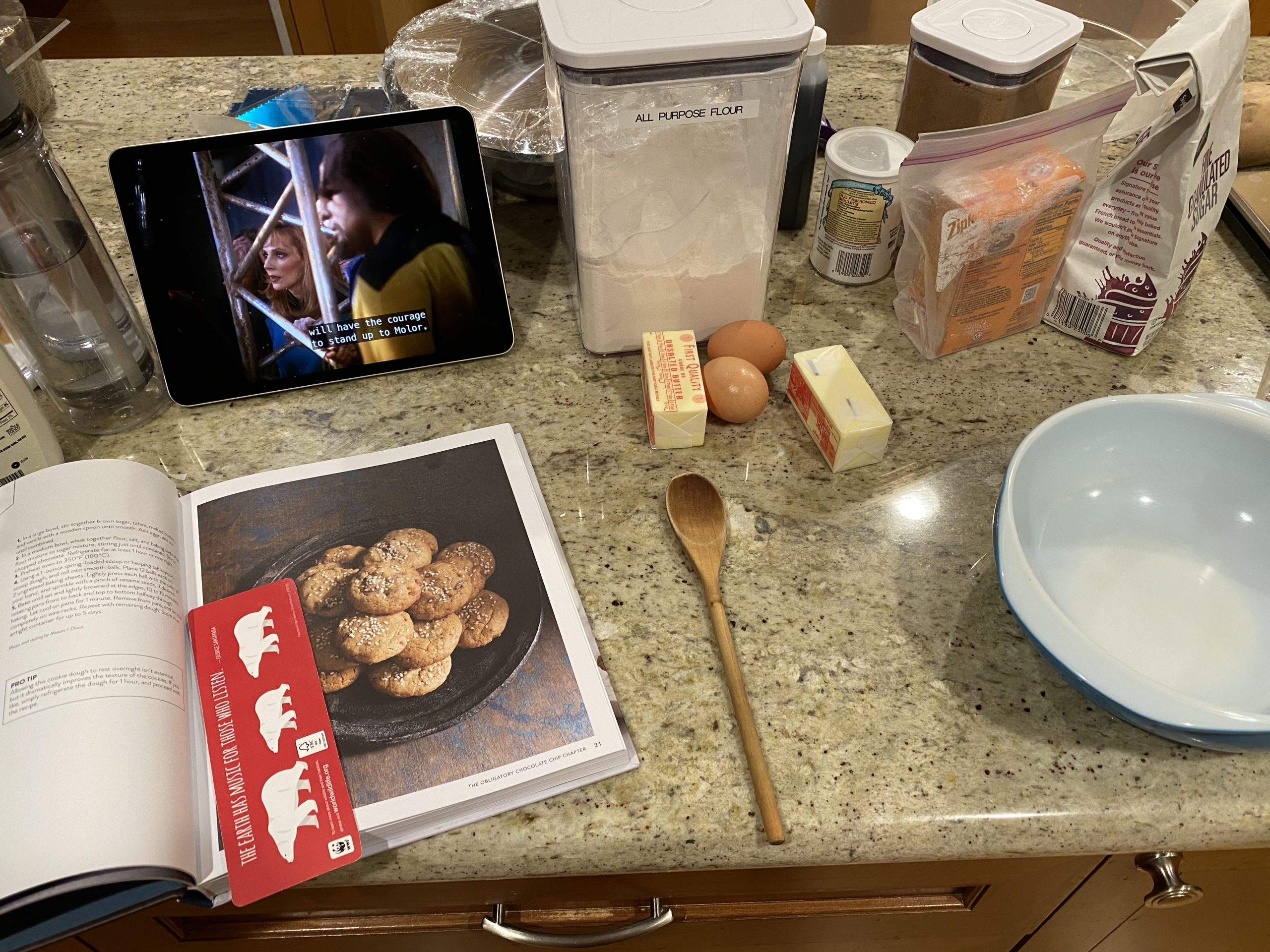 The recipe has two slightly unusual steps in it. First, it uses melted butter, not room temperature butter. This makes it irrelevant to cream the butter and sugar since it won't hold any air either way and likely create a denser cookies.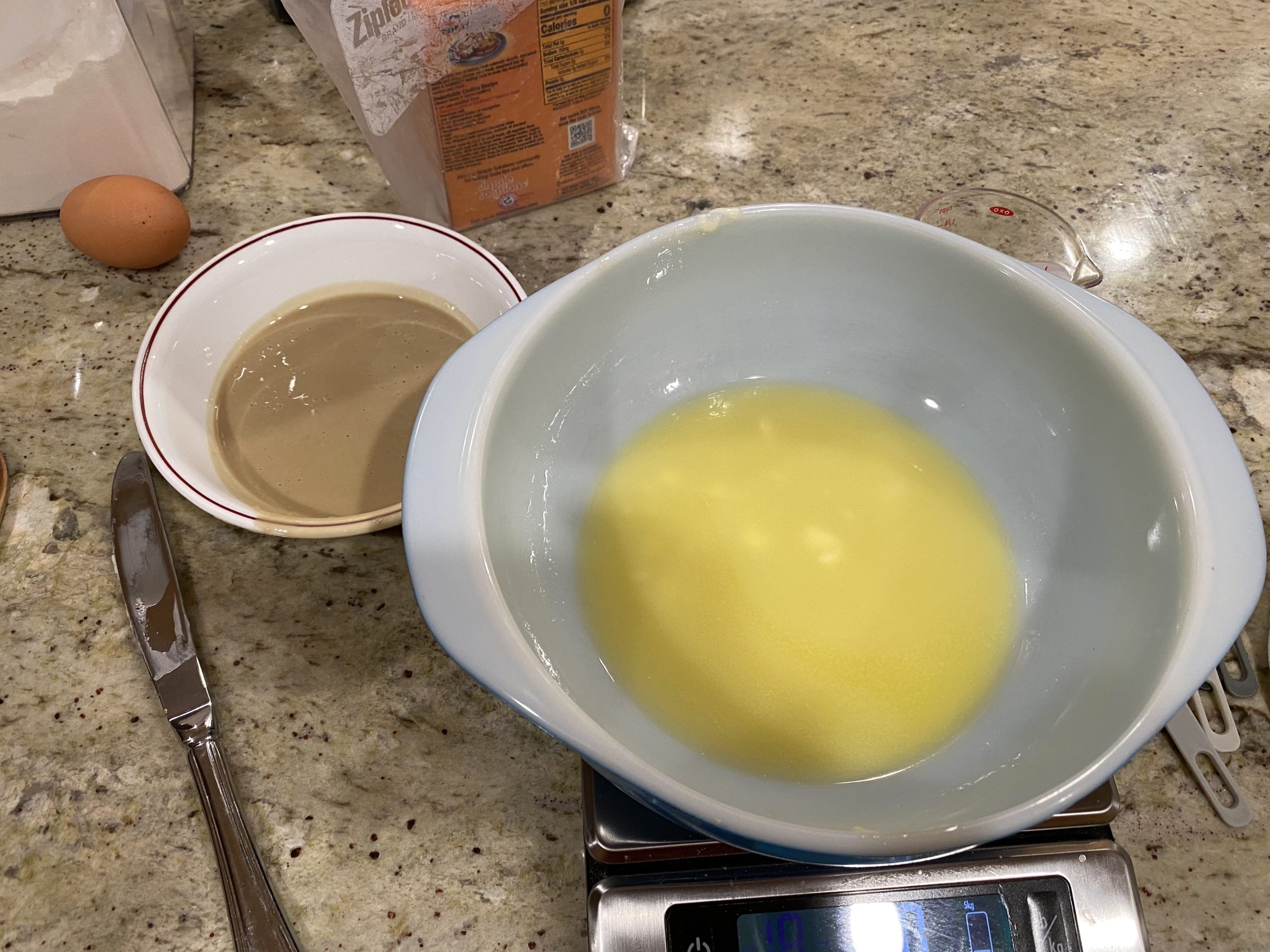 Second, if you don't need to cream, I guess you might as well just do it by hand rather than by stand mixer. I considered using my stand mixer anyways, but I'm trying to follow instructions better.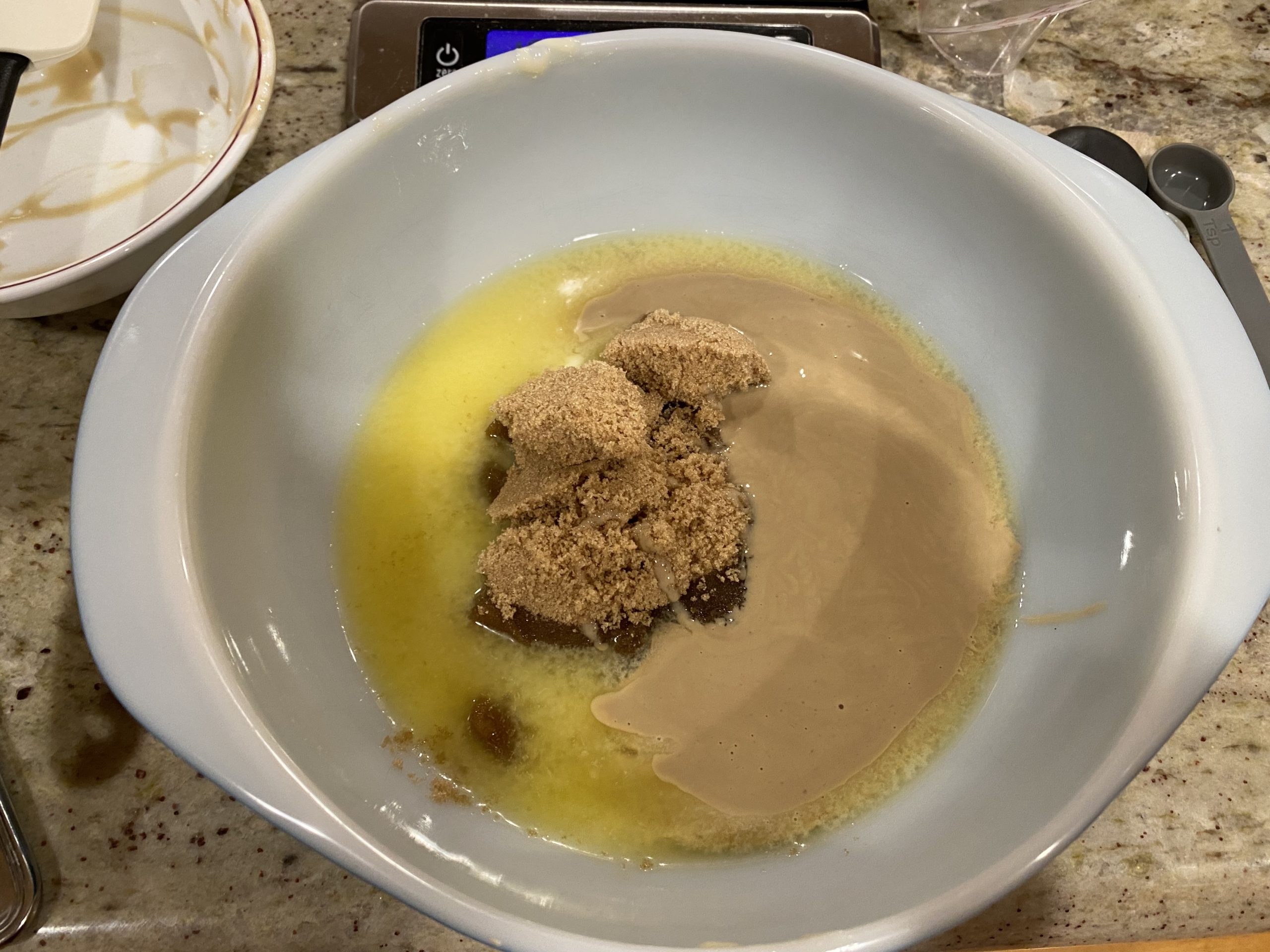 After that, things get more normal. It says to whisk together the dry ingredients then incorporate, but based on my pictures, I suspect I got lazy and just mixed them on top of the wet ingredients without another bowl.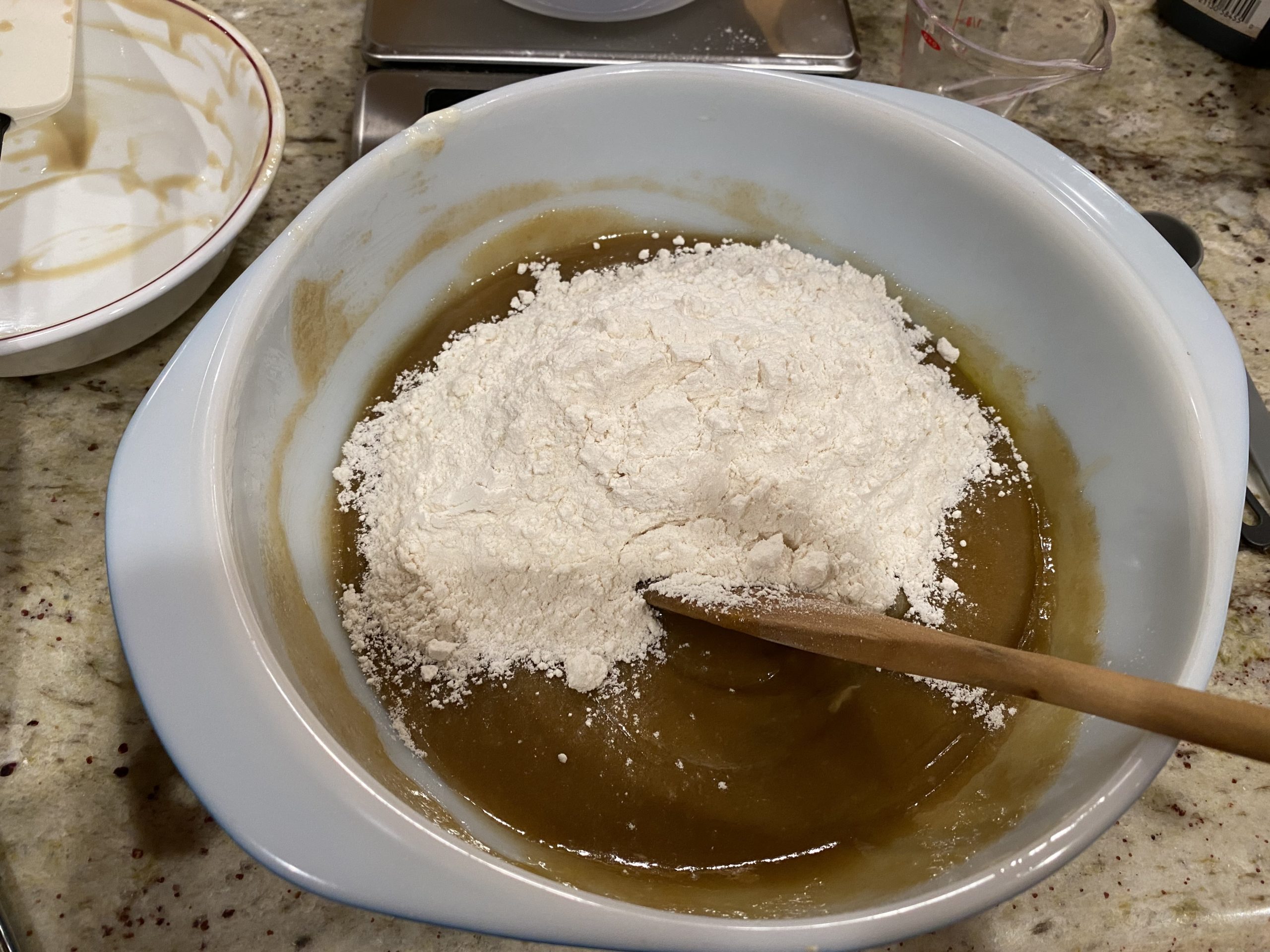 The recipe calls to refrigerate the dough, and based on the photo timestamps, I actually planned well enough to do this. The dough itself has that sort of shiny, dense texture that I have come to associate with melted butter.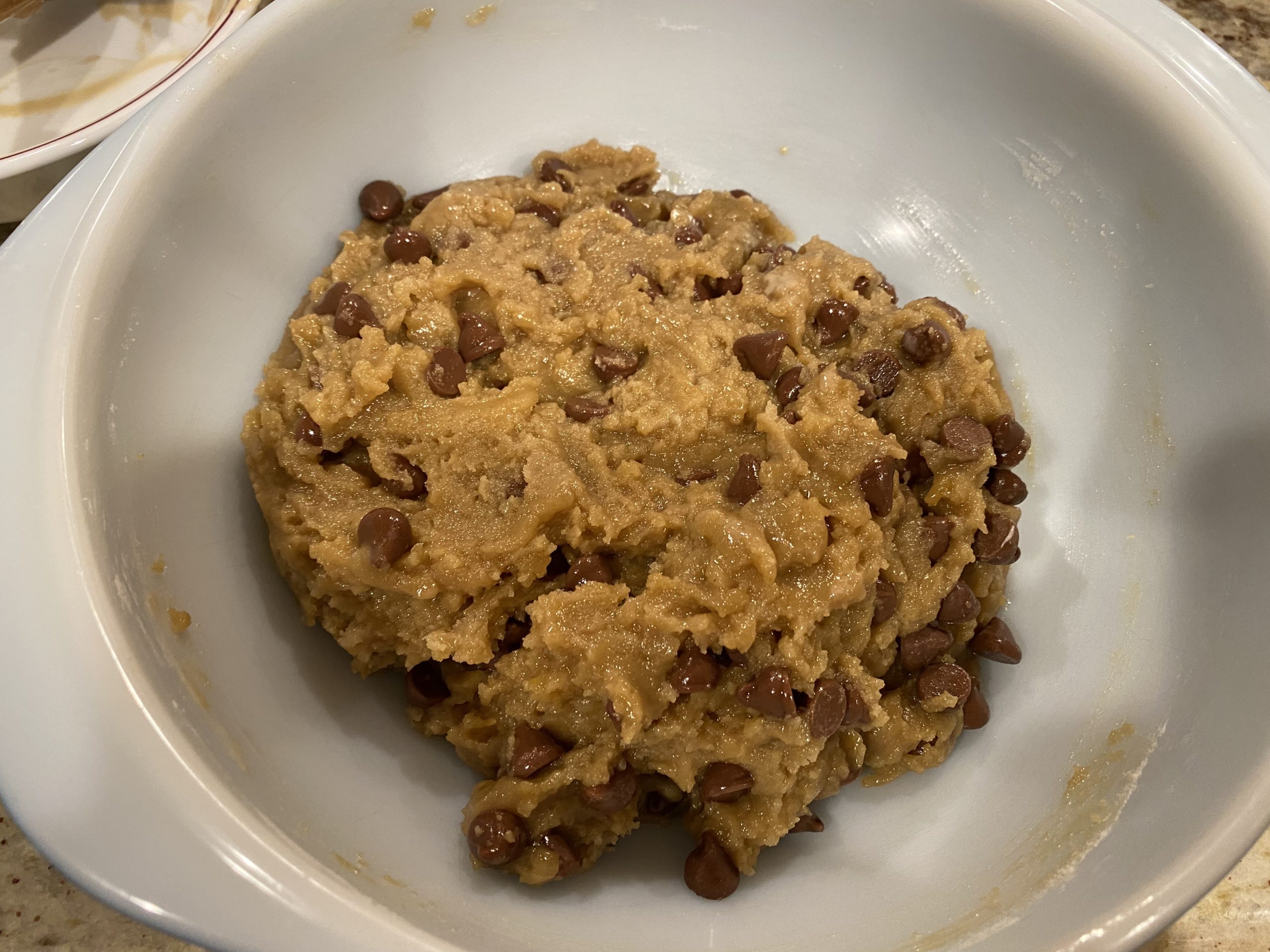 The following morning, I scooped them out. Given how dense the cookies were, it was a real workout trying to scoop. It calls for a 1 ounce scoop, and I'm not certain mine is 1 ounce. I think I must have scooped one normally, weighed it, then adjust subsequent balls to match.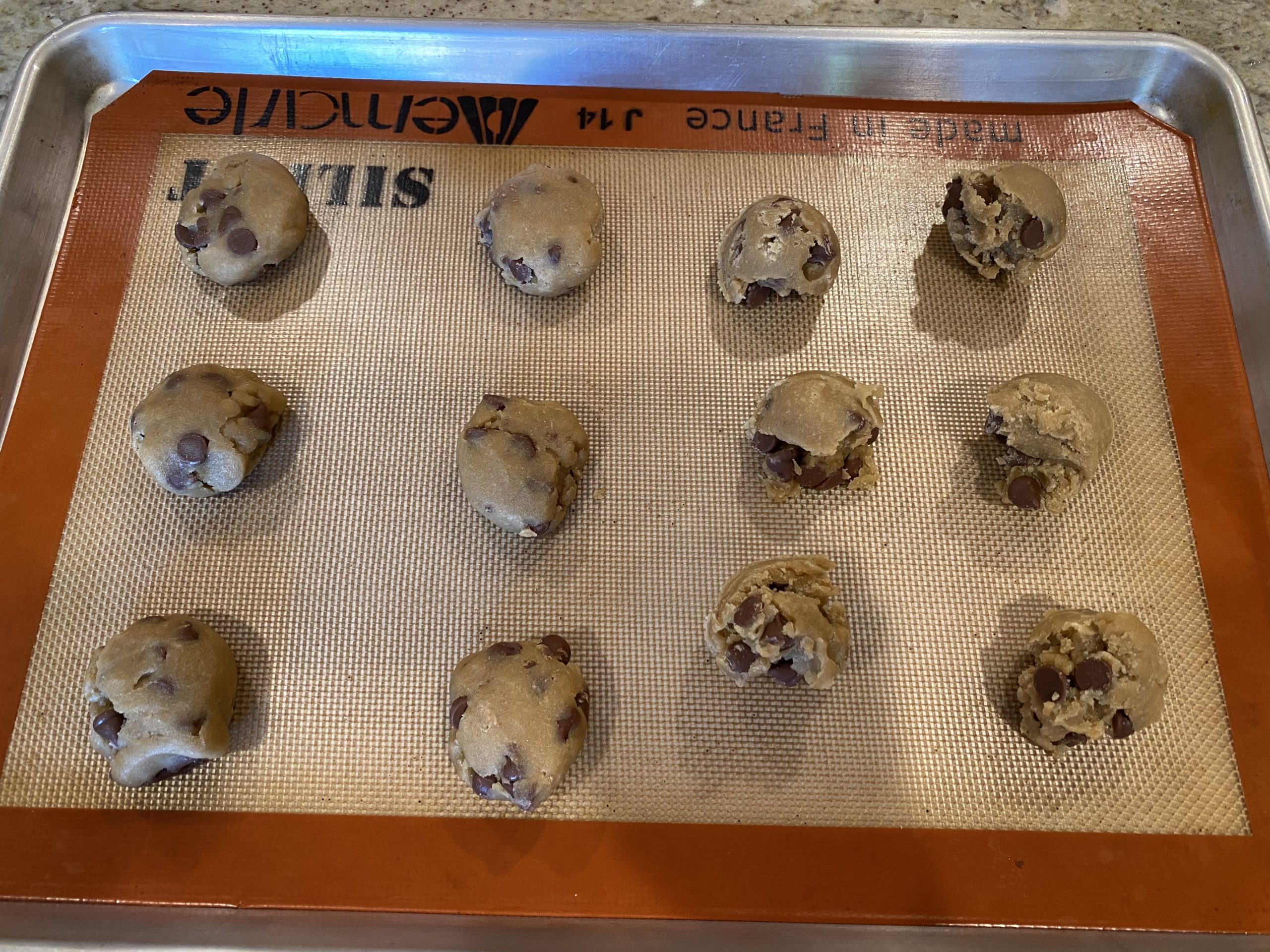 The recipe calls to bake 2 sheets at a time. I honestly don't remember if I did it or not. I am going to guess I didn't but just watched the timing very closely.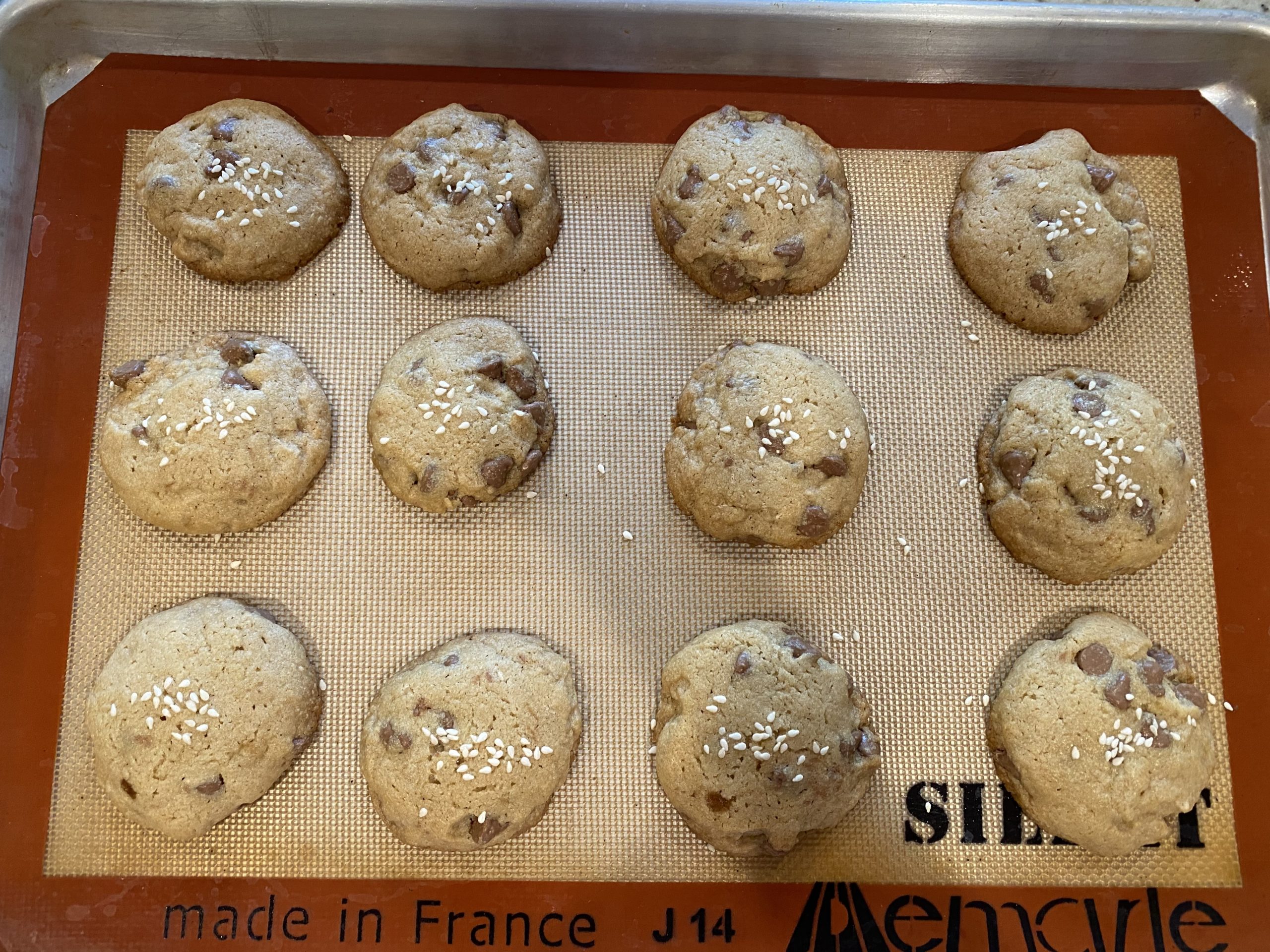 I also had this picture of two different sets of cookies. Comparing to the picture above, I suspect that I hand-rounded half of the cookies and left the others cragged out of the scoop to compare.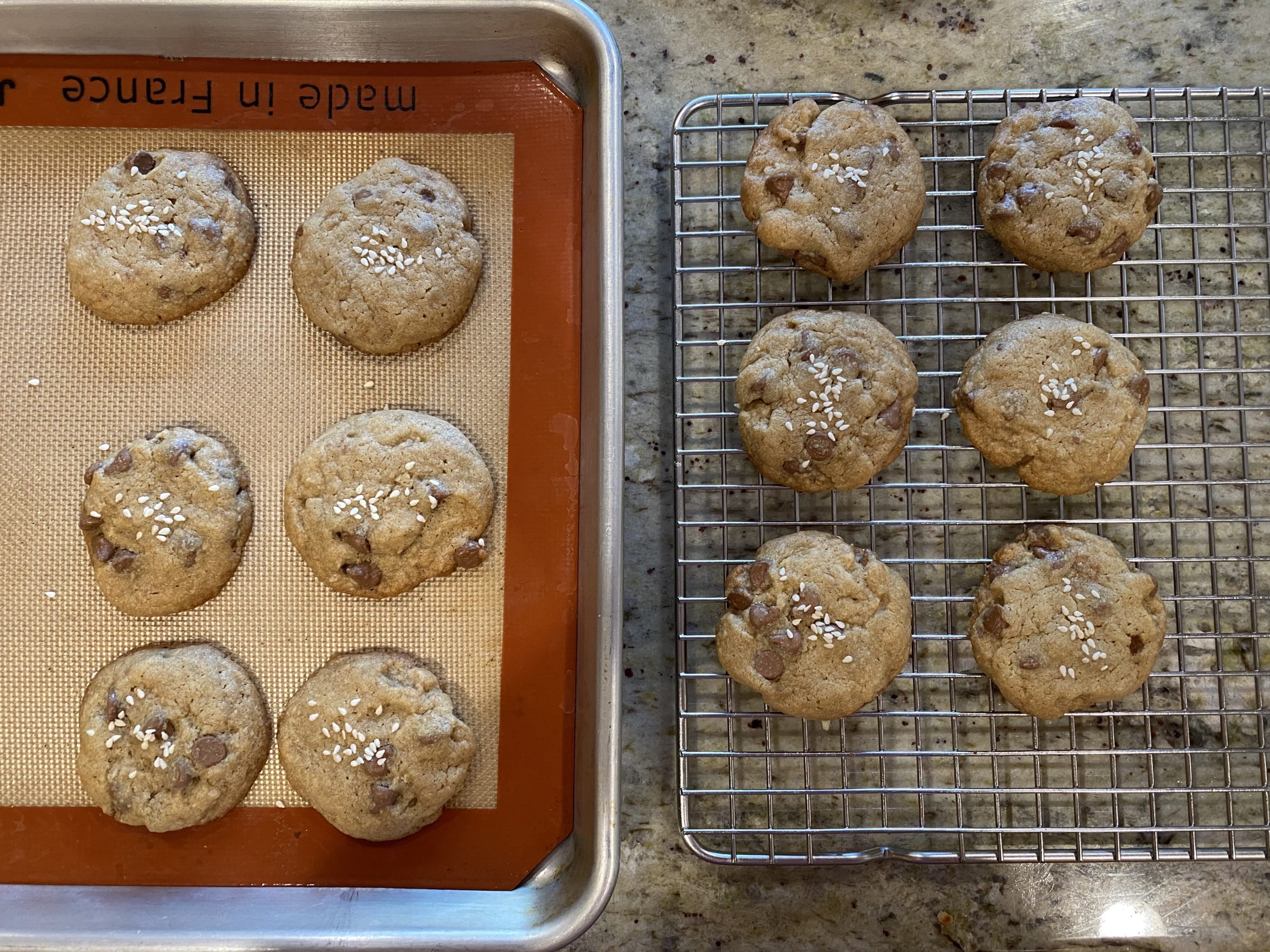 They do look a little different, but I don't remember there being a difference in flavor. Either way, the result was a delicious cookie. This batch did remind me more of a peanut butter cookie: they're just a bit nutty, but more importantly, the denser crumb and the texture was more like a peanut butter cookie.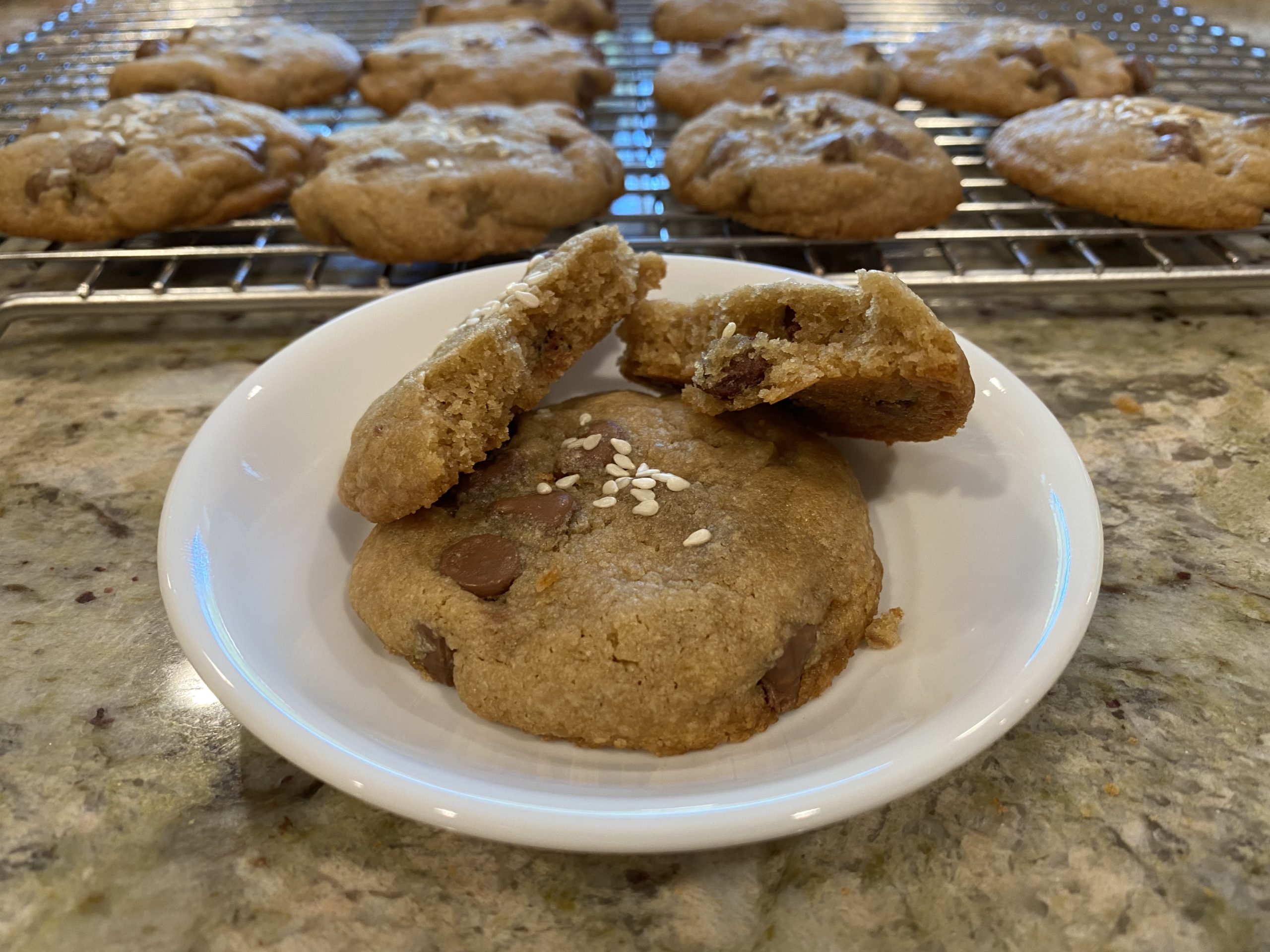 It's actually hard to pick a winner between the two tahini cookies because they're both really good and actually quite different. In fact, I think they each have closer parallels to other non-tahini cookies than each other.
If you want to try these cookies, you can find the recipe here.
P.S. I also made a tater tot casserole that morning. It's a good concept, but I realized I like tater tots baked on their own better.