I love oatmeal. I have eaten it most weekday mornings for a decade, and although I don't quite make it the same way as I used to, it still hasn't gotten old.
We typically top the oatmeal with fresh or dried fruit, and we stock plenty of the latter for variety. As such, I thought this recipe for "The Might Be Breakfast Cookies" would perfectly fit my tastes and pantry.
And then I saw it had dried apples in it. It couldn't have been dates or figs or apricots: it had to be a fruit I couldn't find at the first three grocery stores I tried. Thanks Trader Joe's for turning the tide here. Also for the flour tortillas. Those are the best flour tortillas.
The recipe also calls for raisins, but Dorie encourages substitution, so I went for an even split of golden raisins, craisins, and dried cherries.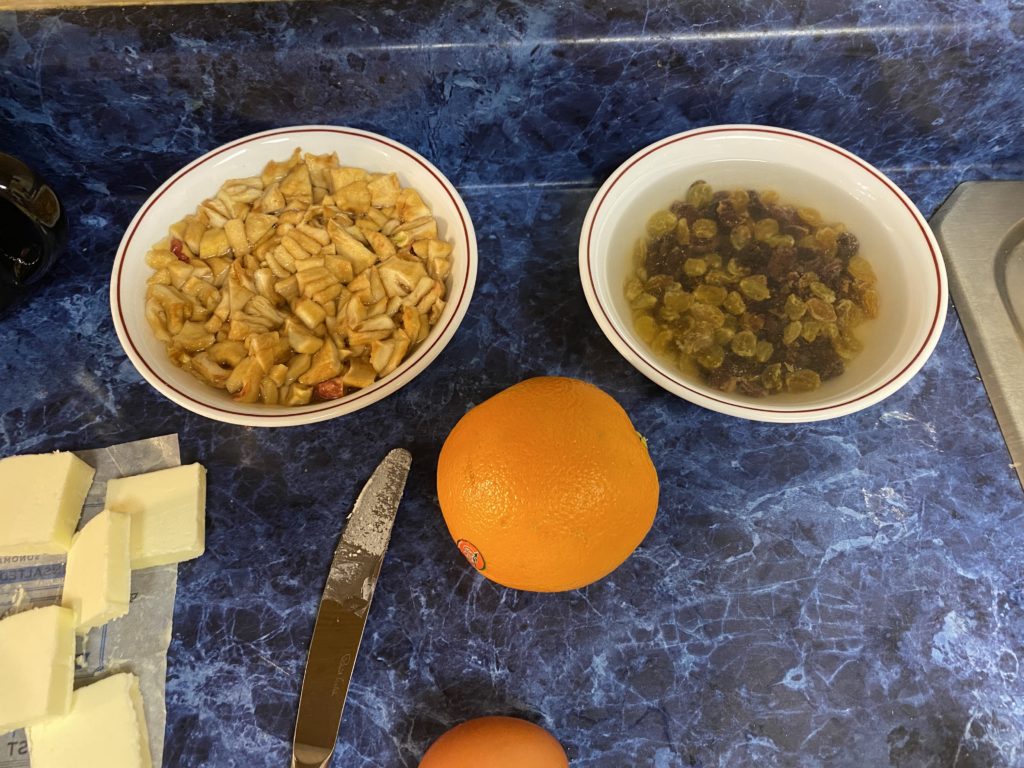 I appropriately was making these cookies early in the morning. Through January, I was baking on Sunday evenings just before dinner. Recently, however, our baby has been sleeping in after a 6 or 7 AM wakeup, so it's the perfect time to get some uninterrupted baking in.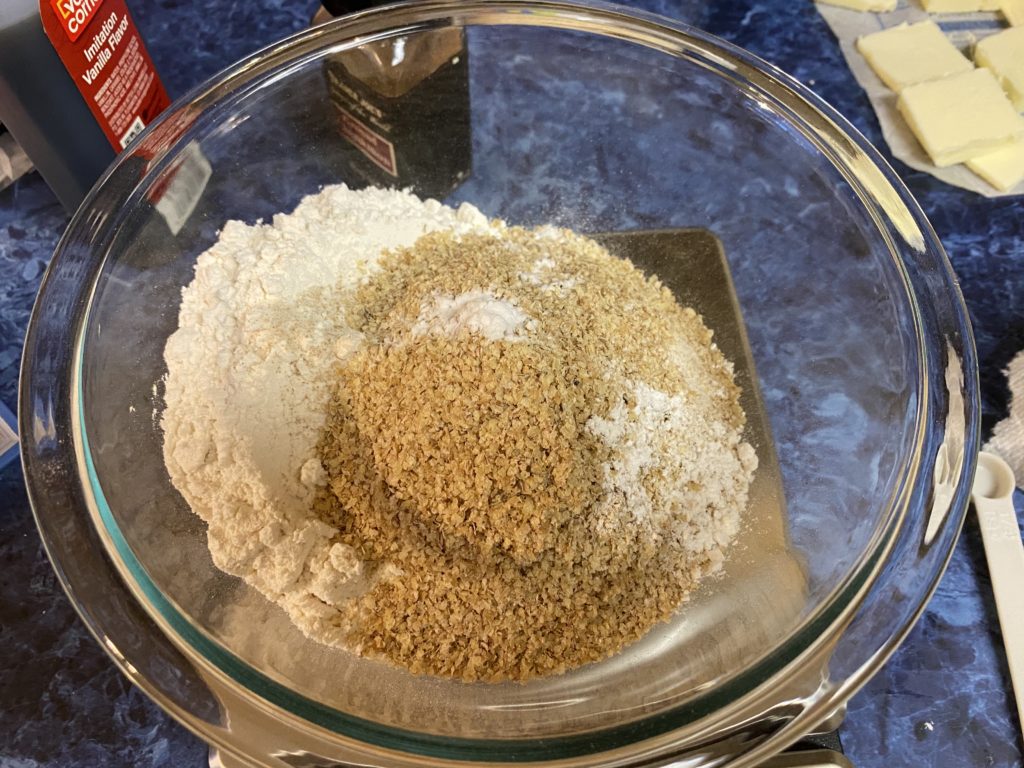 The dough came together strangely. In addition to the dried fruits, it also calls for coconut flakes, so it was somewhat thick and chunky.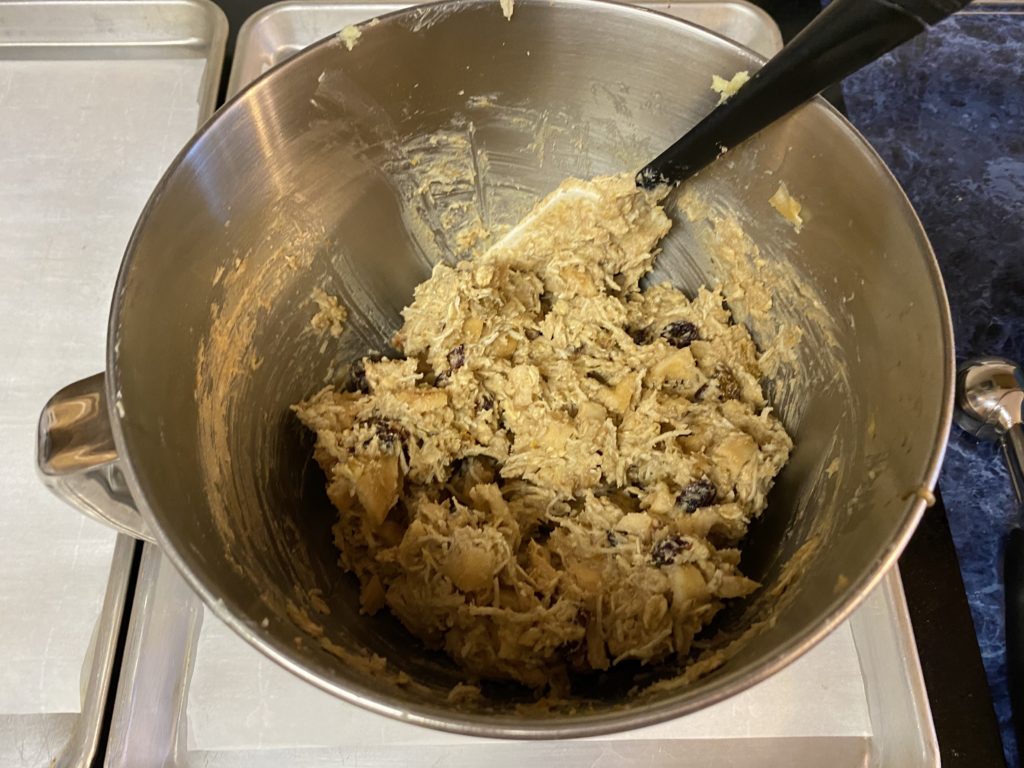 I ended up not measuring the dough balls by weight since I didn't need the precision of matching sandwich cookies or stretching the recipe. And yet, I ended up with 38 cookies, the exact number that Dorie called for.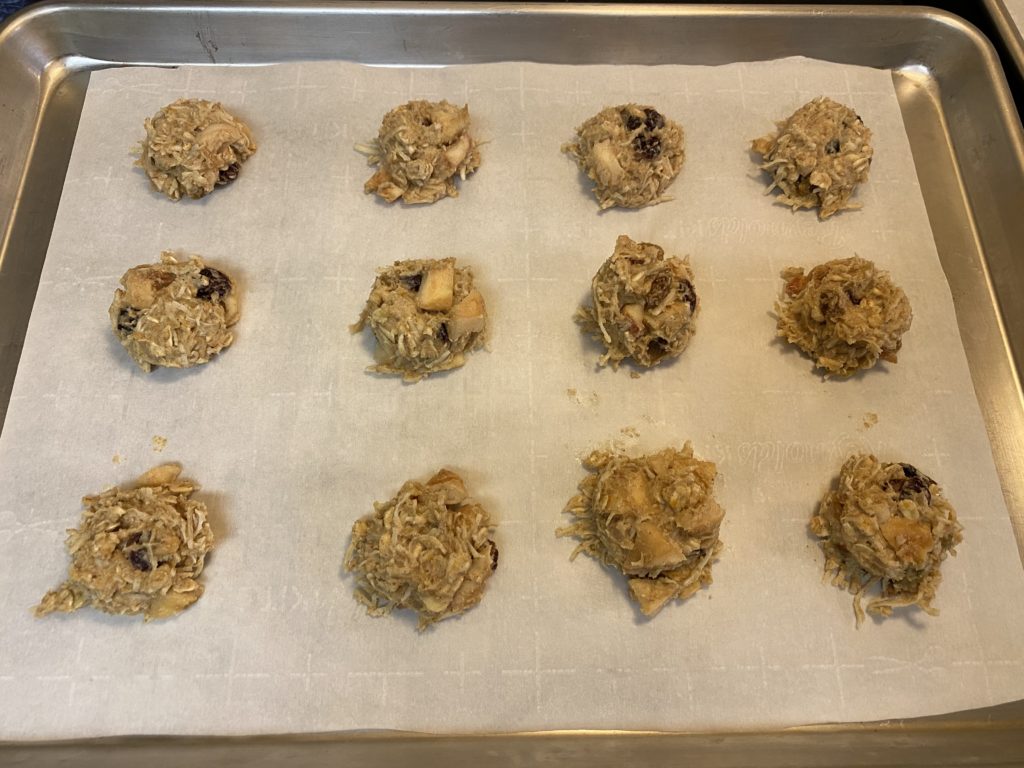 The texture going in was a little strange, and I thought it was a little strange coming out. Maybe I should have smoothed out the balls more, but the stray bits of coconuts ended up burning, and I didn't quite get an even distribution of mixins within each cookie.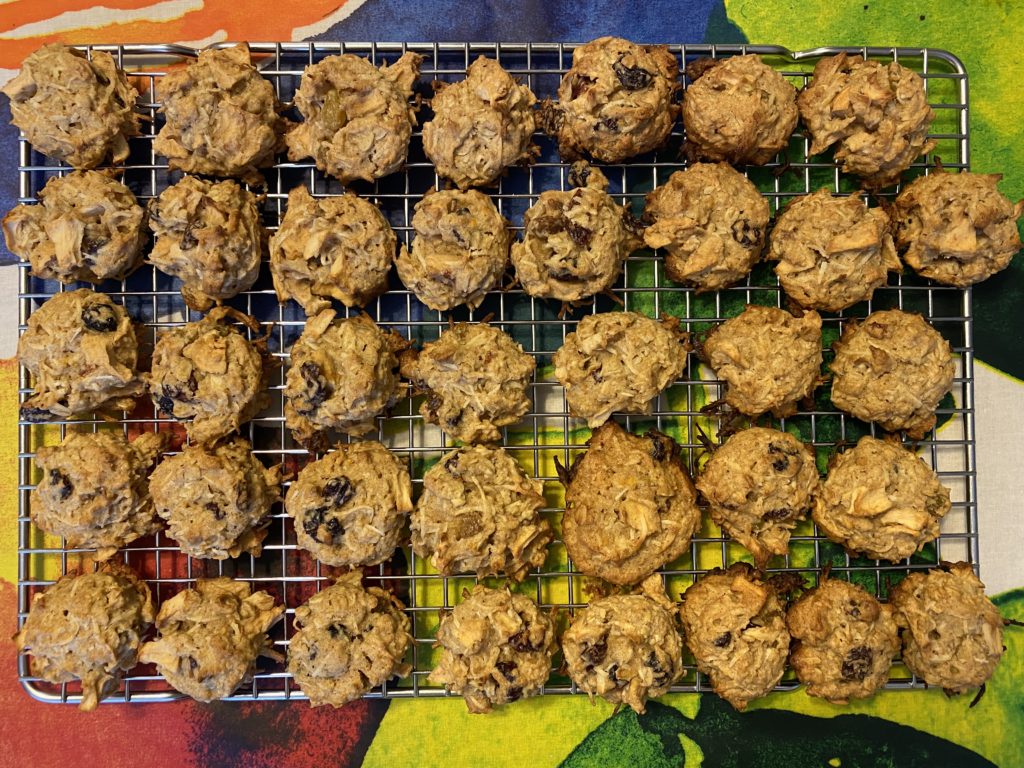 I also found the cookies a little chewy in a not entirely pleasant way: maybe it's how they were designed to be a little more muffin-like. It's also possible I could have overmixed the dough because I was measuring coconut while the dry ingredients were being incorporated.
All-in-all, the flavors matched my favorite bowls of oatmeals, but I realized afterwards that if I wanted that, I should have just eaten a bowl of oatmeal. Next time, I'll go for Bravetart's Oatmeal Cookies, which come out a bit more decadent and cookie-like.