Targeted ads seem to work pretty well these days. After publishing my blog post about Munchery, I started regularly getting ads for Plated on Facebook. They were quite conspicuous on my newsfeed with a list of friends who had also liked Plated.
I guess it worked, however, because I ended up using the promotion via Facebook to use Plated. The discount was worth it, but I do feel dirty about it because according to the marketing numbers, I just validated advertising my Facebook feed. Yikes.
Plated: Take 1
Plated is a service that creates menus and delivers ingredients to your home for exactly those meals. You can prepare the meal basically from scratch without having to find recipes or do any grocery shopping.
Ordering
As I mentioned above, I got looped in via Facebook with a "buy 2 meals, gets 4 free" deal, which shuttled me straight into a flow to put in my account information and set some basic preferences. Just a few screens later, my first meal was apparently on the way!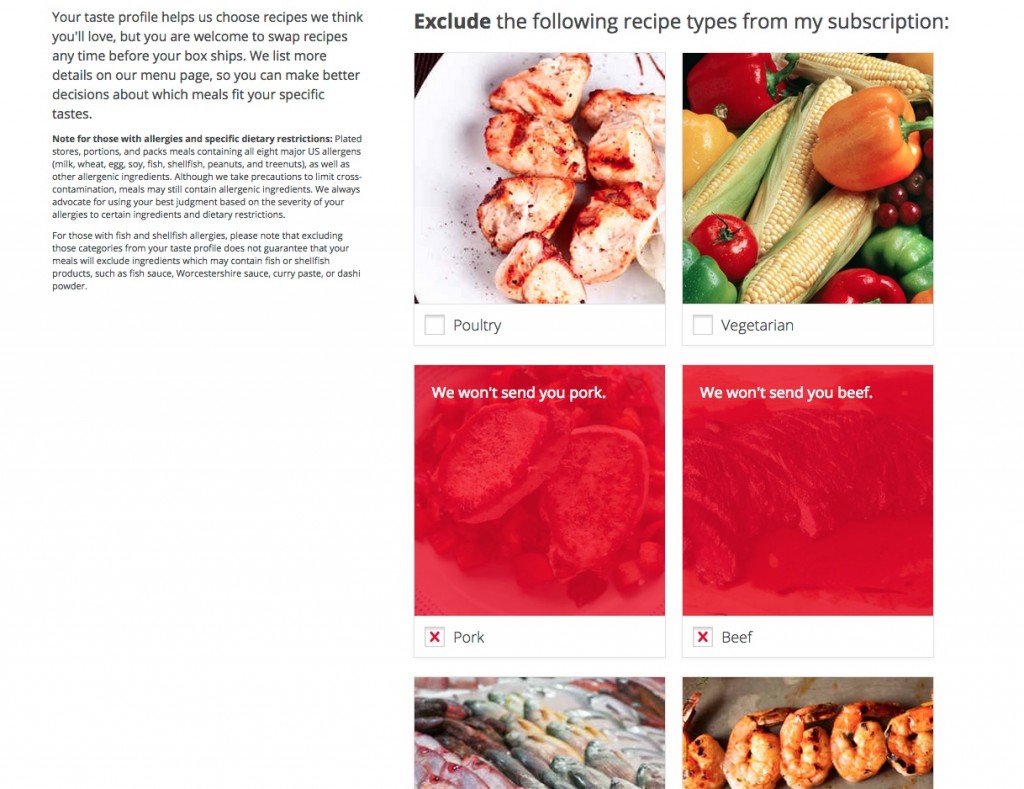 Well, not quite yet. One funny part of the experience is that I had ordered on a Saturday thinking I could get my meals set for the following week. Unfortunately, they deliver only on Tuesday and Fridays, and the default was the following Friday, which would have effectively been meals for the week after. Some transparency there could have been helpful. Thankfully, their support team was very helpful in getting that switched, though it would have been nice not to have that uncertainty.
All of the meals are ordered in pairs, and week to week, the preferences above will determine what the defaults are. I had to the option to change my packaged meals from looking at the menu, so it presumably could be as involved or hands-off as desired.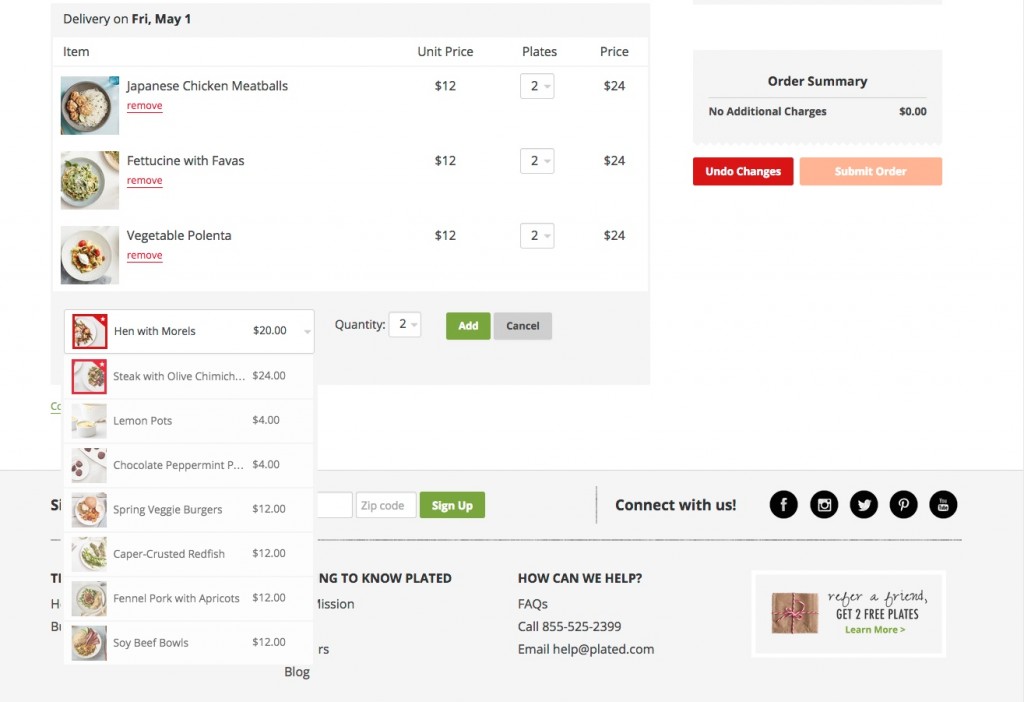 Most meals are $12 a plate, which appears to be all-inclusive for tax and delivery. I appreciate that they were very upfront about that, and that price appears to be roughly on-par with this market as a whole. Although I think that's more than grocery shopping (without counting time), it still beats eating out.
The standard Plated box comes with 3 meals, and we ended up getting:
Japanese Chicken Meatballs
Fettuccine with Favas
Veggie Polenta
Delivery
Our food arrived on our doorstep on Tuesday as promised in one big, insulated cardboard box. I even saved the icepacks it came with!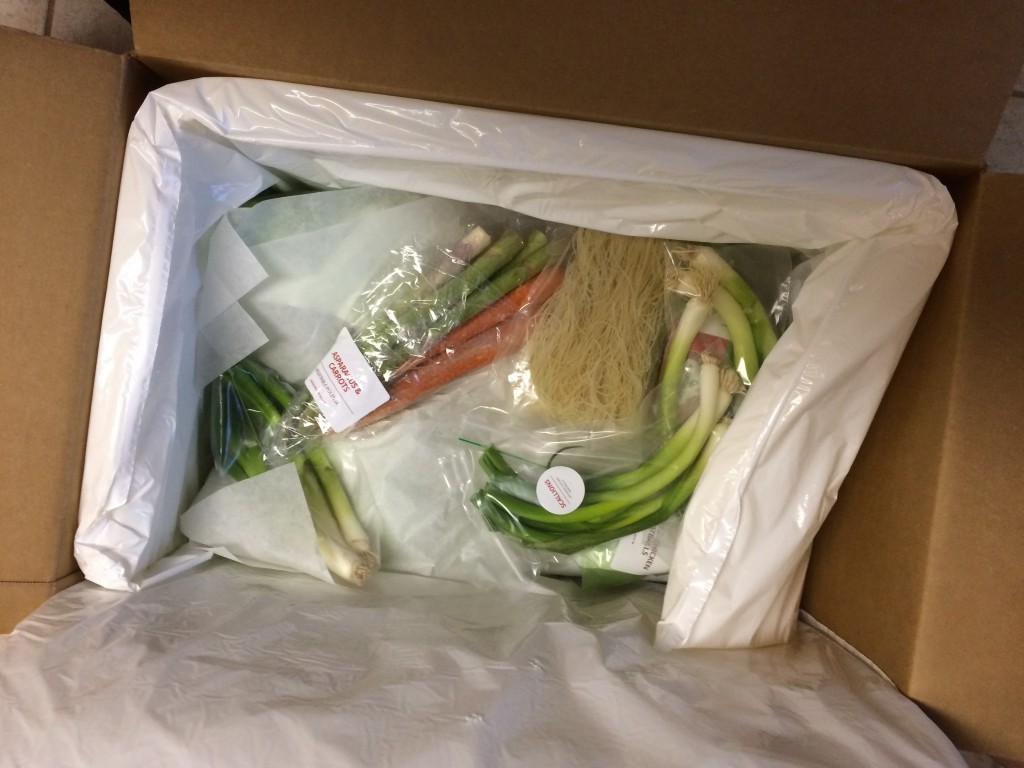 Nothing appeared to be damaged, and the box was still cool, so I assume that it could have lasted longer.
Preparation
For our first day, we had our friend George in from New York to join us. For long time readers, you may remember George as my primary co-conspirator for "How to Burn Down the Kitchen Without Really Trying", so we have a history cooking together. We decided to do the chicken meatballs together. Since we had 3 people with meals coming in pairs, we prepared the meal for 4, which required us to constantly remember to double things.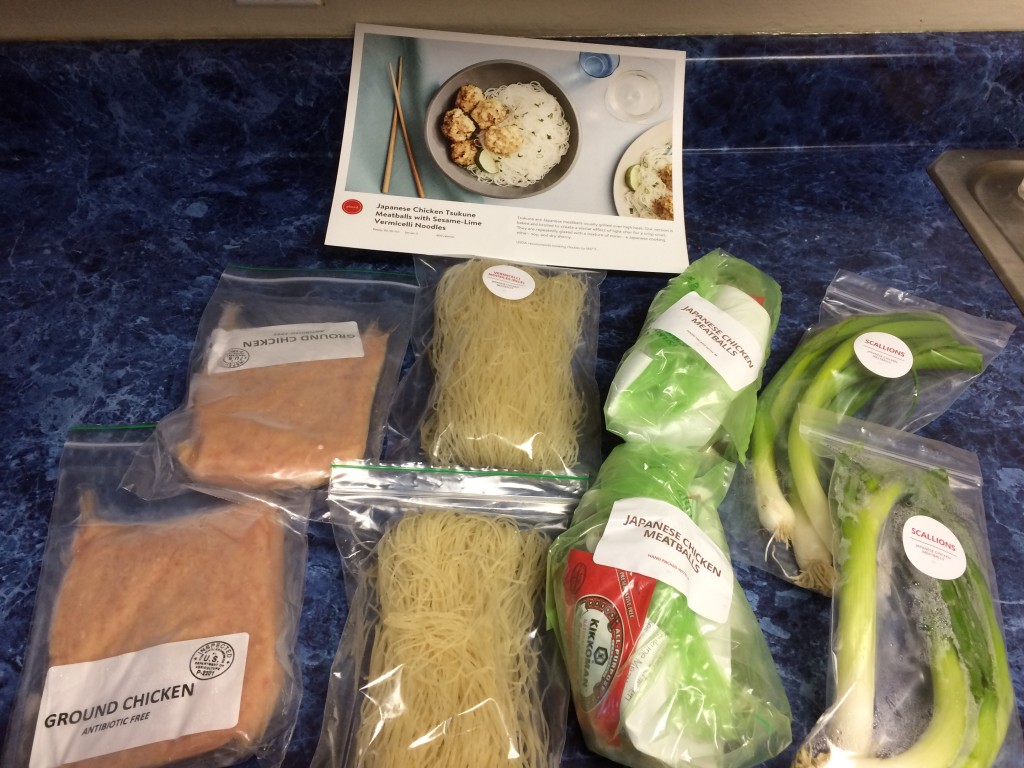 Although the process does eliminate the joy of grocery shopping, we were happy to try a meal we considered outside of our comfort zone. This recipe required enough specialized ingredients for the Japanese flavor that we likely would never have picked it out a recipe box. Given perfect proportions of sauces and seasonings in bottles, however, it was fun to try something new.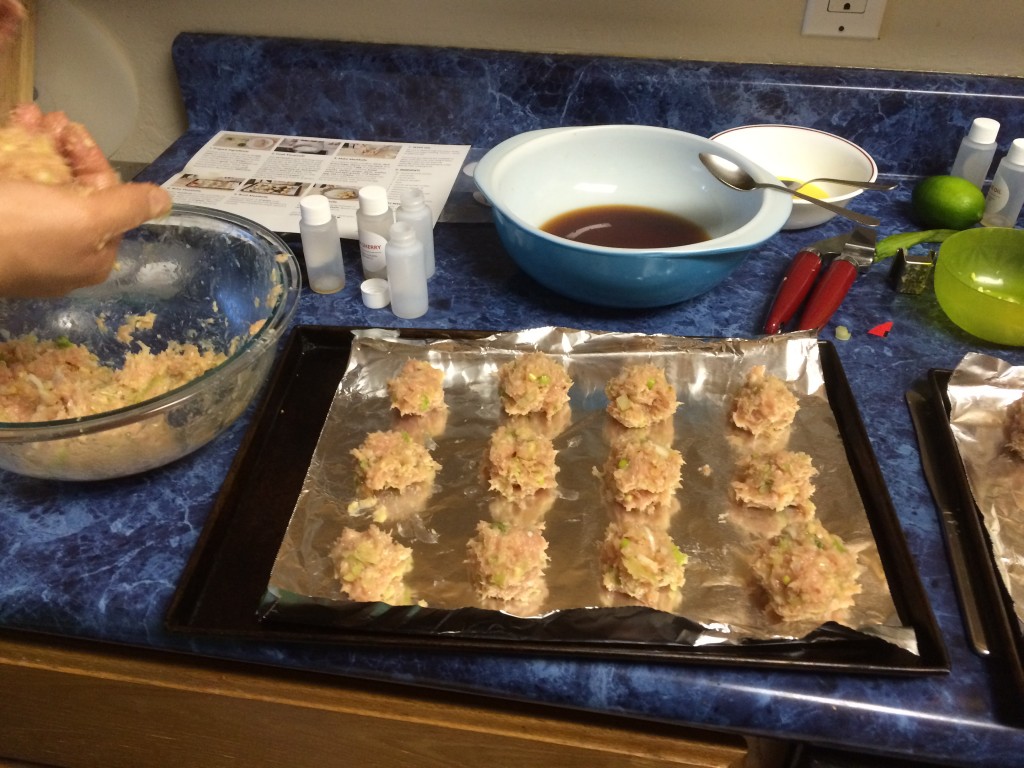 I'm not sure if it was completely intentional, but the work was easily divided into 3 tasks: prepping vegetables, making meatballs, and cooking the noodles and seasoning. Kitchen interactions are part of the fun for cooking for me. One suggestion I'll put out there, however, is that it would have been nice to have some interesting snacks (maybe crackers or some fresh fruit) thrown into the box for the home chefs to enjoy while cooking.
Overall, we found the cooking relatively easy to do. The recipes assume that you have some basics, including cooking oils, salt, pepper, and eggs. The equipment is also accessible with alternatives provided for potentially specialized pieces. Either way, we found the steps mostly easy to follow, though there were potentially some minor edits for improved clarity
Eating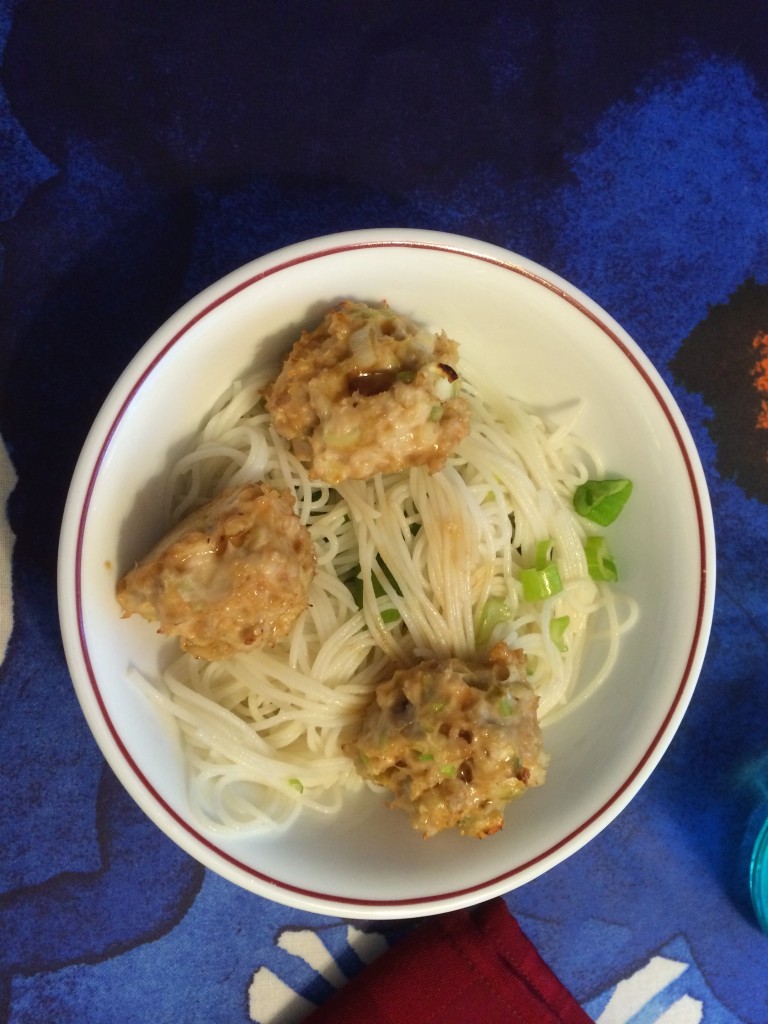 Overall, the meal made a nice-looking bowl, and we were particularly glad for the company. Fortunately, we actually talk to George quite often over instant messaging and playing games together. Still, there's nothing quite like sitting around a dinner table at home enjoying a meal together. The estimates for the meals were in the 30-45 minute range and were mostly accurate.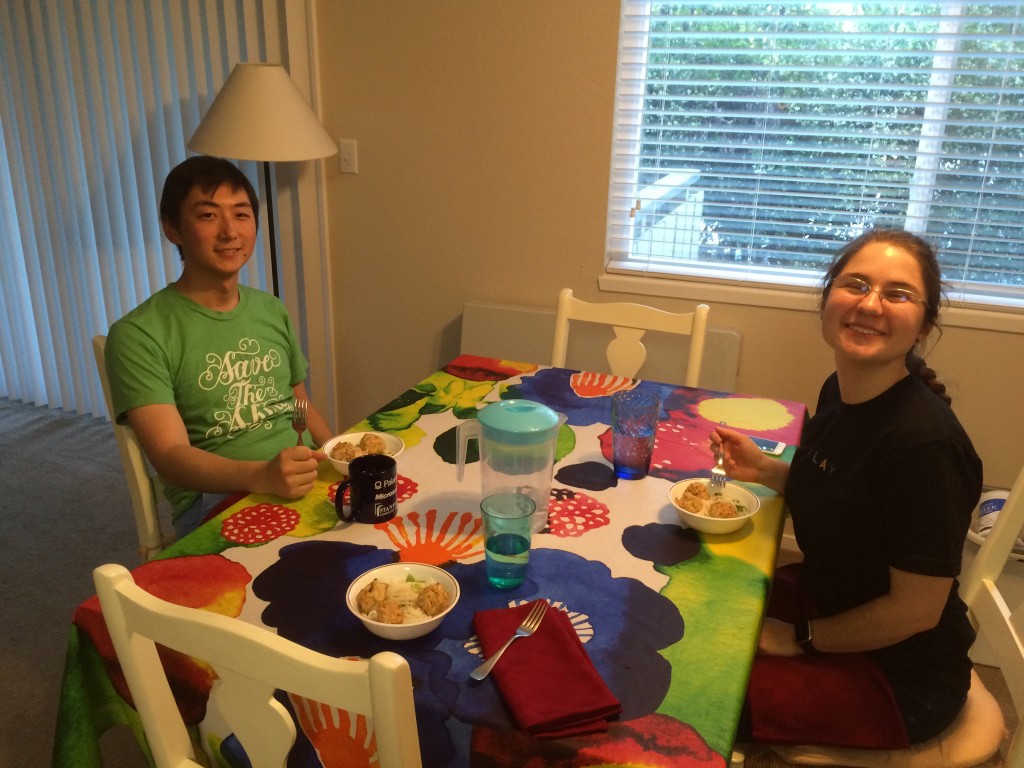 For the flavor, we found the meals only to be so-so. There was nothing about it that particularly jumped out as being unique or even particularly strong for us, so although we were happy to finish our meals, I can't say I will be using many of the recipes again. Speaking of which, a bonus is that you can keep the recipe cards, so if there was a favorite, you could make it again and again.
Cleanup
Cleanup was relatively standard for a home-cooked meal: there were scraps from chopping vegetables, packaging from the parts, and the normal set of dishes.
Overall
We ended up making both the polenta and fettuccine later in the week. The veggie polenta ended up being our favorite of the three, though Julie and I agreed that it was also by far the most accessible and likely for us to make without having done Plated.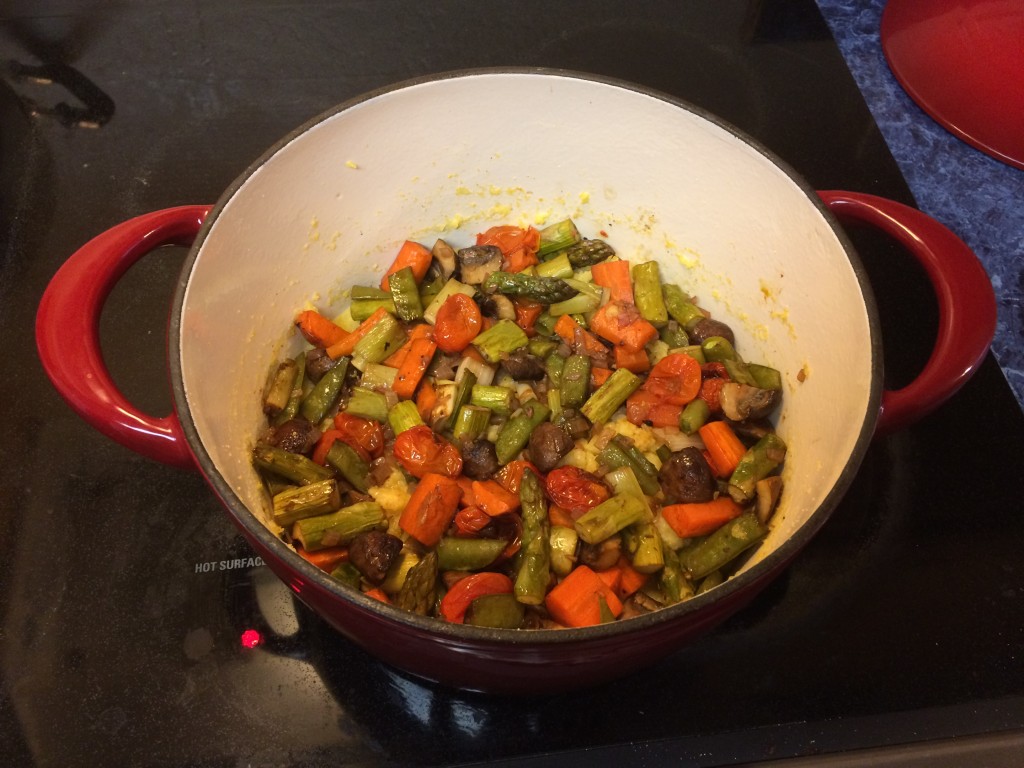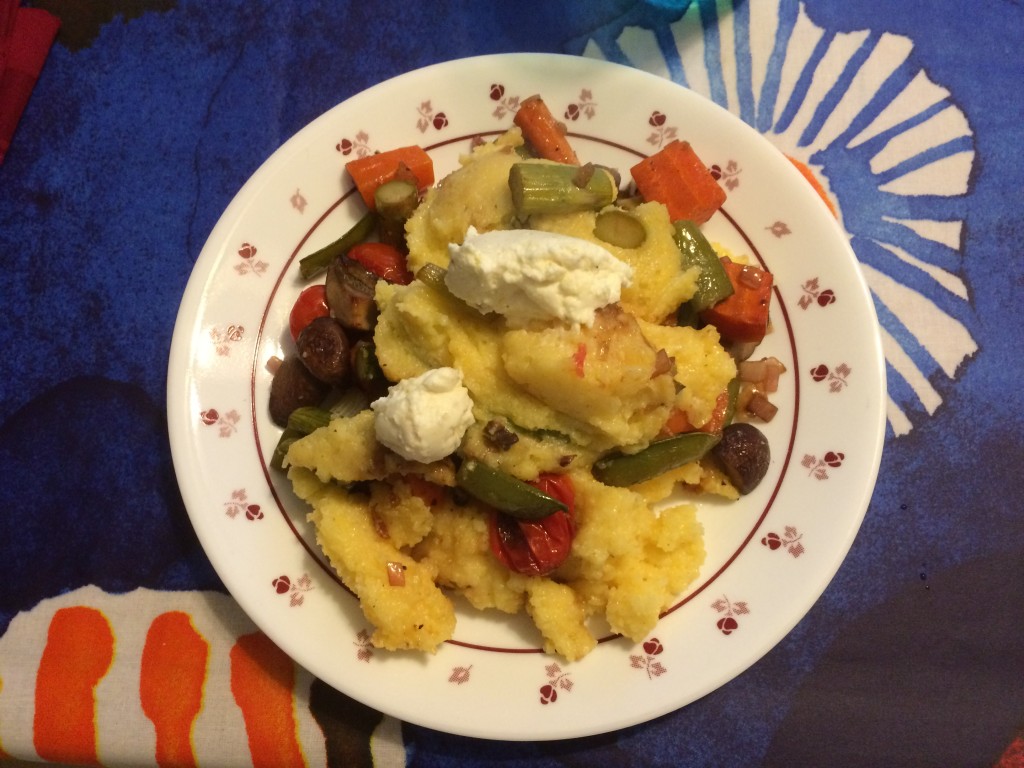 Unfortunately, we didn't particularly care for the fettuccine with fava, which was easy enough to prepare but didn't really seem to jump out at us.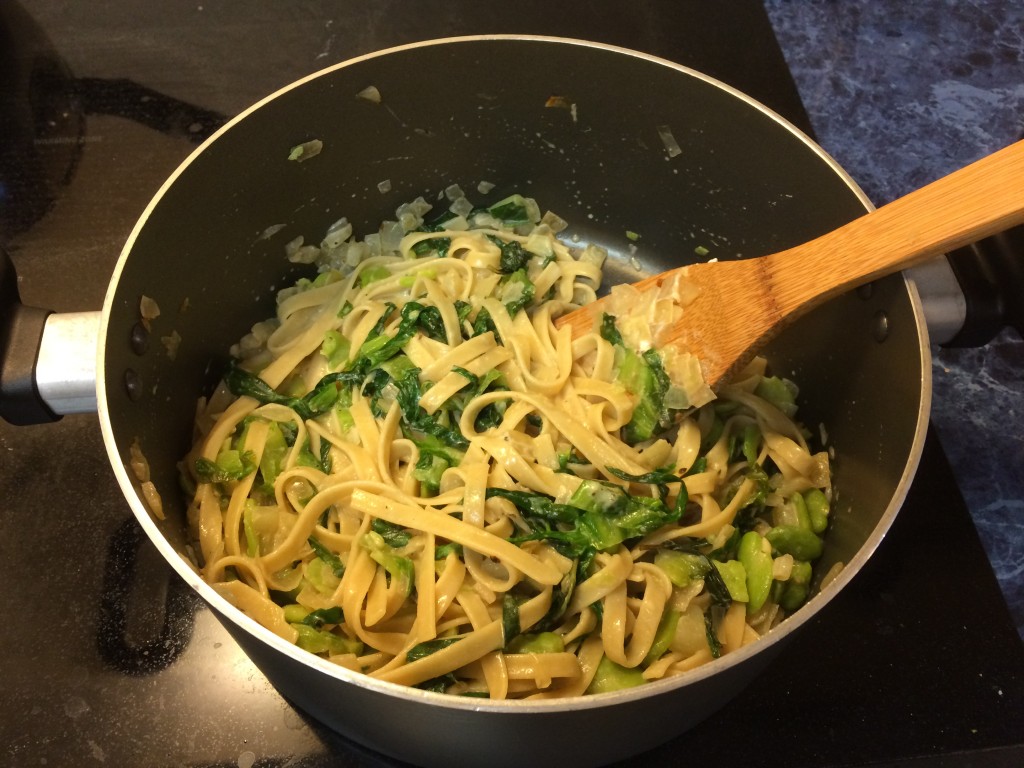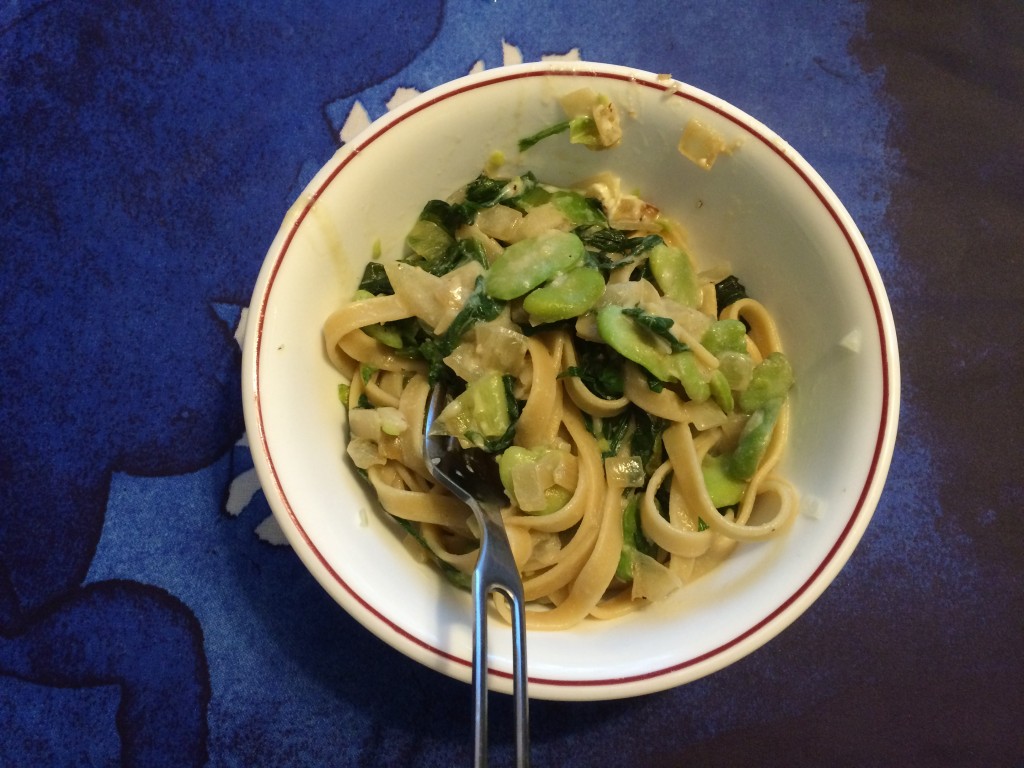 Overall, we were slightly disappointed with the experience, and I think it simply comes down to the food: the meals just didn't taste as good as we were hoping. To be fair, the recipe cards emphasized the importance of seasoning with salt and pepper appropriately, and just about every step said to add salt and pepper to taste. My response is that we were interested in the idea of Plated because the recipes would be new to us, and consequently, we had no idea at any particular step how the meal should taste or if we might accidentally over-season our meal. Guidelines on even rough measures would help significantly.
So that's Plated. After a short discussion with Julie, we have come up with our first ranking in the Dinner Table Tournament:
Munchery
Plated
We will continue to slot additional services into the rankings in the coming weeks.
This post is part of the Dinner Table Tournament where I pull Julie along my need for novel experiences in "staying in" dinner options to generate blog content. I have not been compensated by Plated for this in any way for this post. Yet.