Despite all of the changes in social media and content creation over the past 15 years, I still follow a few blogs by RSS. I started on Google Reader in high school following mostly tech and gaming news, but when I started cooking on my own, I added in a few baking blogs as well.
Many cooking blogs have come and gone, and I have been slow to add new blogs. However, a few have stuck around for years, such as Two Peas & Their Pod. Maria shares a variety of mains and snacks, but I primarily enjoy her desserts: she posts the most decadent but also unpretentious recipes. I rarely (if ever) have found a dessert "too sweet," so recipes are perfect for my tastes.
A few weeks ago, I had received a recommendation for the Oatmeal Scotchies recipe on the back of the Nestle Toll House Butterscotch Chips package. A few weeks later, I saw Maria post an Oatmeal Scotchies recipe. I must have forgotten the "back of the package" prescription but kept the concept because the recipe jumped out at me as a good candidate for my next cookie.
I started baking during a gap after I had prepped for dinner but before I needed to start cooking. Although it was an efficient use of time standing in the kitchen, it did mean I ended up multi-tasking and going back to the oven several times during the meal.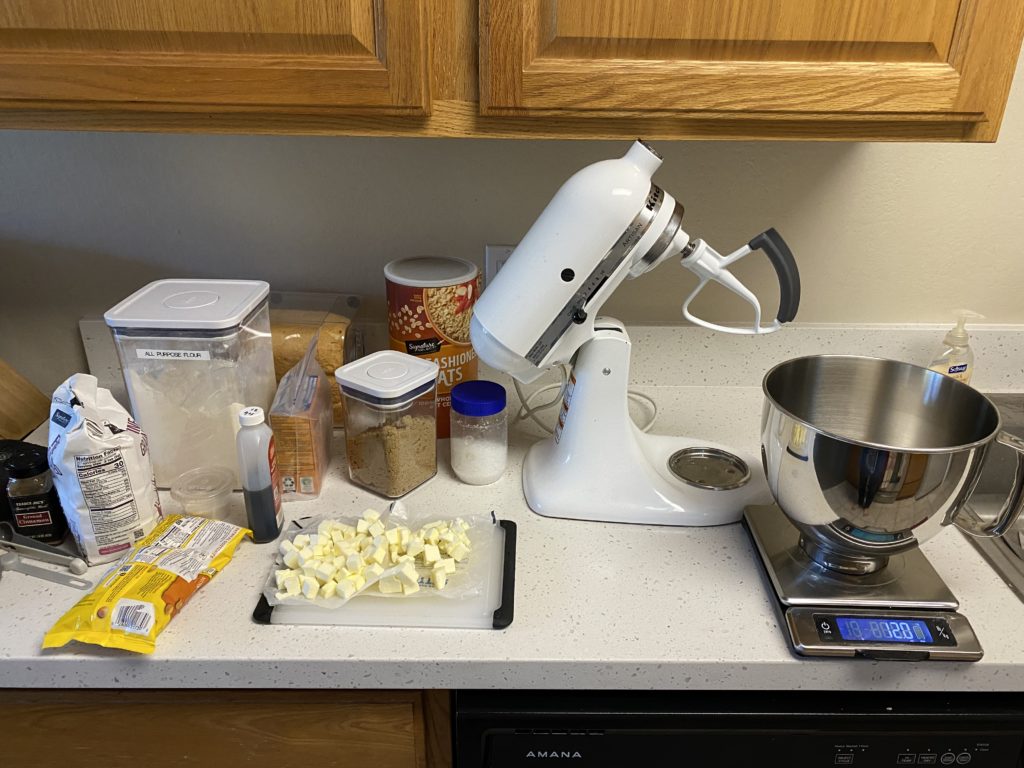 Maria has some very specific instructions about the timing and steps for creaming the butter and sugar. For once, I knowingly ignored those and used Bravetart's suggestions for longer creaming times. I will excuse it by saying that there was dinner to do as well.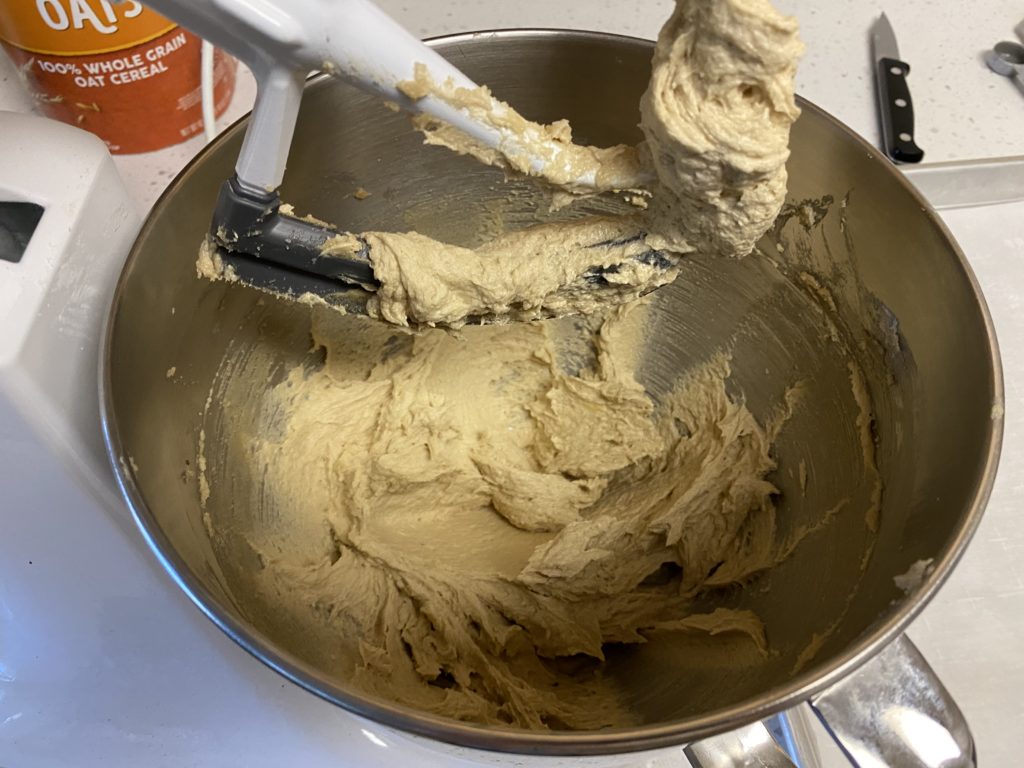 I wish I had more pictures, but the recipe was actually remarkably straightforward and typical for cookies. After incorporating the dry ingredients, I added the butterscotch chips and oats.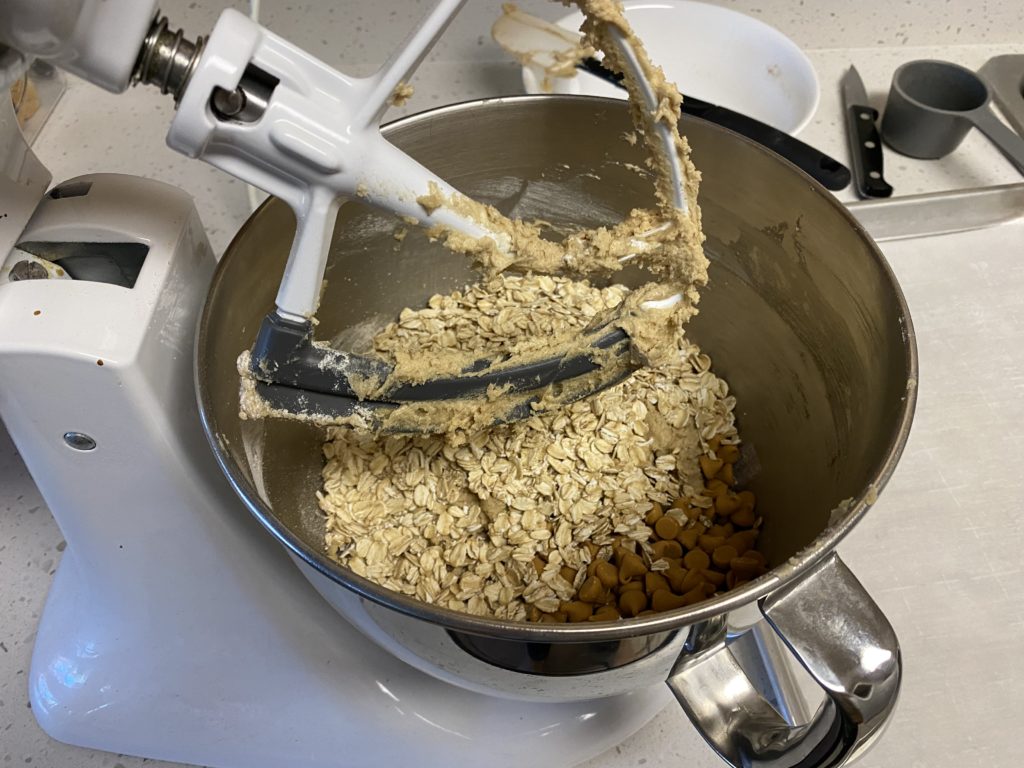 I decided to use my 1.5 tbsp cookie scoop rather than weighing out balls. The recipe said it made 20 cookies, but I ended up with more like 30 dough balls. I roll each scoop from a mound into a true ball in my hands, and I wonder if it makes a difference.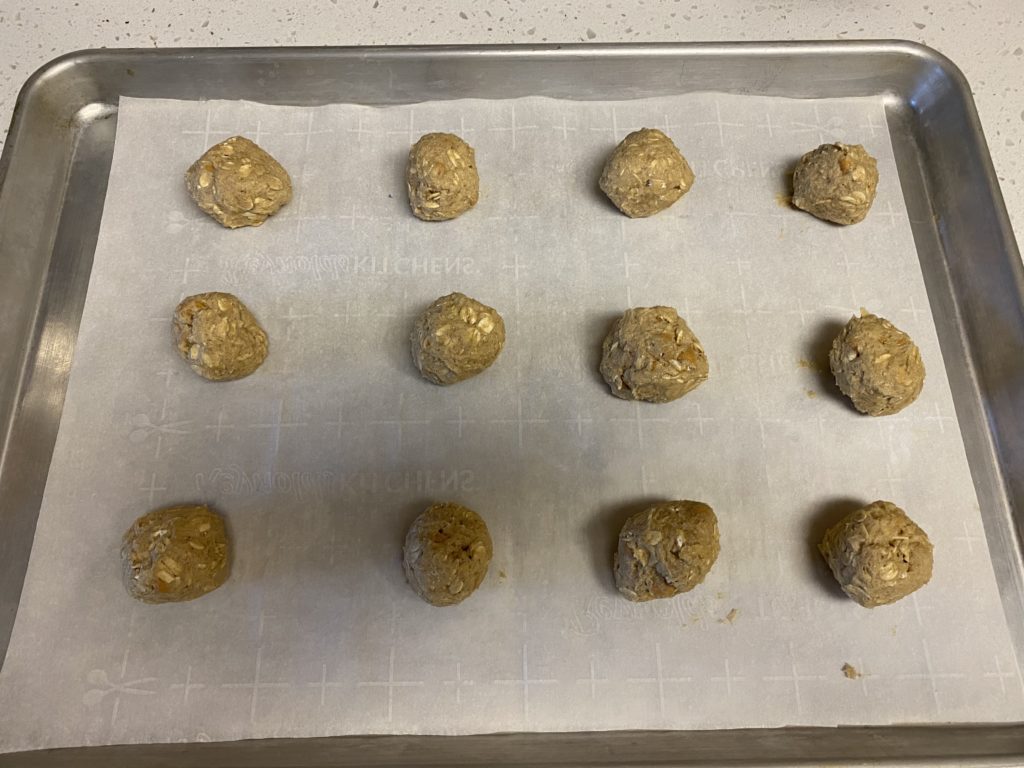 I ended up baking the cookies just a bit on the longer side than I expected, especially since I presumably made small dough balls. They hadn't quite browned around the edges, and I could see they were still a bit raw in the middle before the extra time.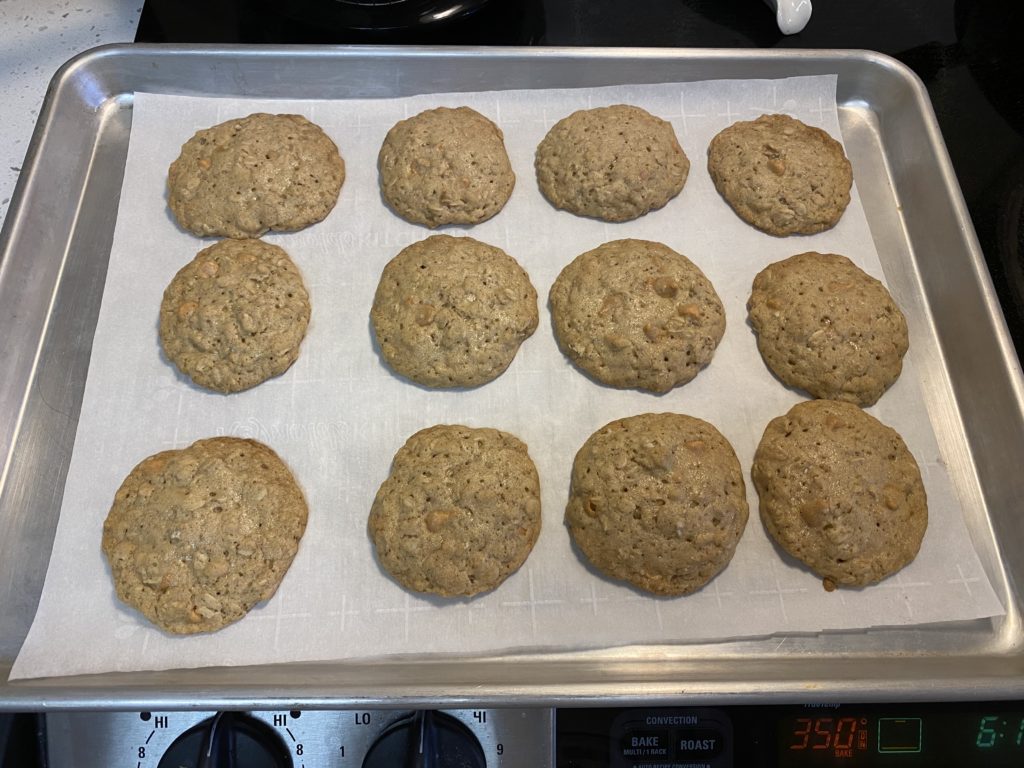 The last step is to top with flaky sea salt, which presumably is a gesture to salted caramel.
The salt on top is the only major difference from the Nestle recipe. Otherwise, the ingredients are all the same with some adjustments in the proportions.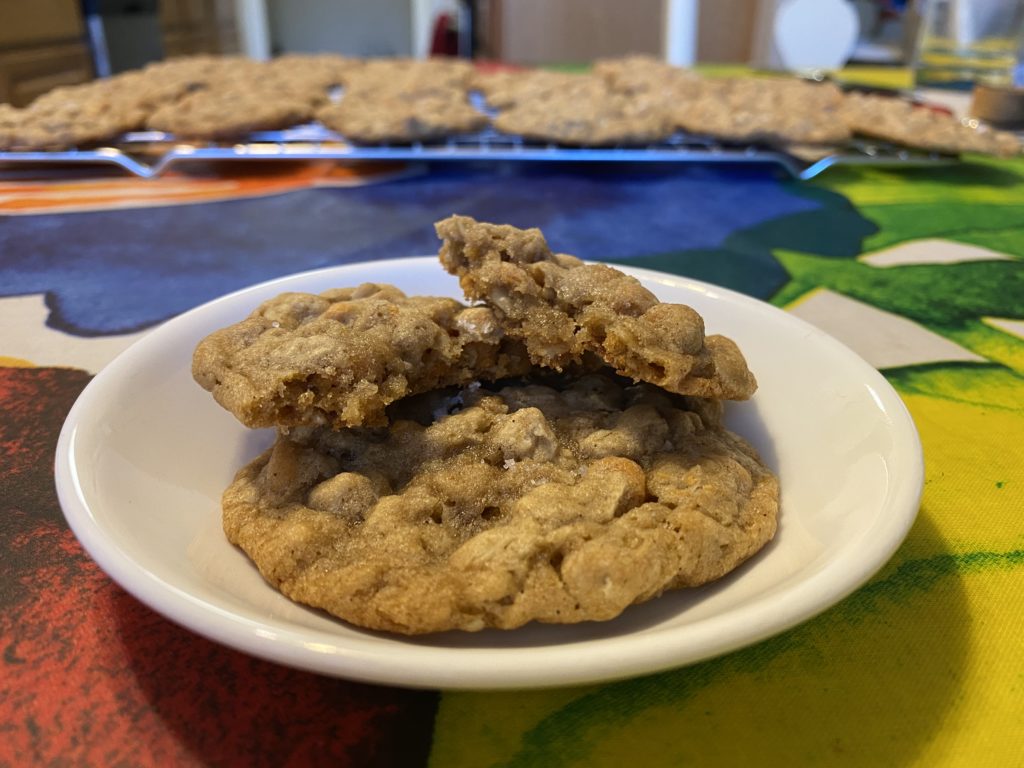 The cookies turned out great: to be honest, I was quite confident based on the flavors that they couldn't really go wrong. I think I may have preferred them to spread just a little less for more chew, but I also didn't follow the recipe exactly.
I am curious to try the back of the bag recipe as well since I presume Maria tweaked the proportions for a reason. However, I would be perfectly happy just to stick with this recipe.
If you're interested in making Oatmeal Scotchies, you can find the recipe on Two Peas & Their Pod.