While selecting cookie recipes this year, I have been trying to balance exploration with cupboard space. Plenty of interesting recipes use similarly interesting ingredients, and although I want to take this opportunity to explore, I also don't want to have a bunch of barely used containers of baking supplies.
For this recipe, I looked in my cupboard and saw the bag of butterscotch chips and figured I should finish them off. When I made the last batch of Oatmeal Scotchies, I wondered why Maria had decided to detour from the recipe on the bag. A few weeks later, I went for the comparison.
The recipe starts by beating together all of the wet ingredients. Other than softening the butter, it actually isn't very specific on the technique, so I followed Bravetart's technique of a 5 minute cream followed with a cold egg.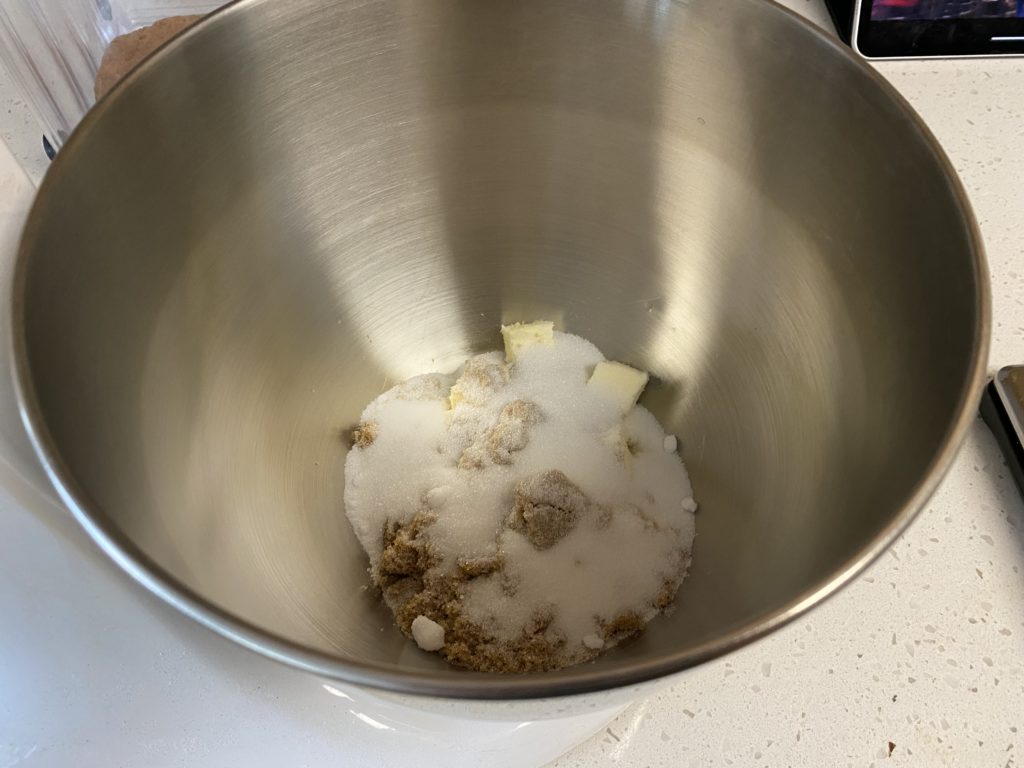 Unlike last time, the eggs didn't curdle, so I figured I was on a good track with my ingredient temperatures.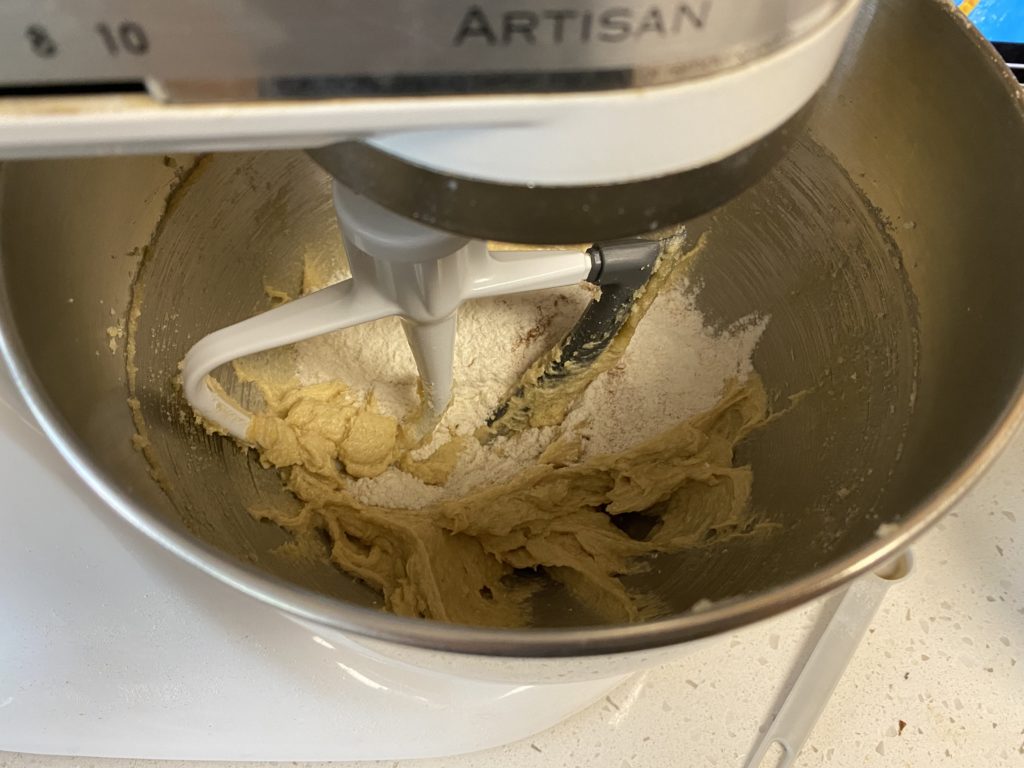 Next goes the dry ingredients, which also mixed together quite easily. Knowing I had a lot of oatmeal and butterscotch chips to go, I tried to undermix it slightly before adding the final mix-ins.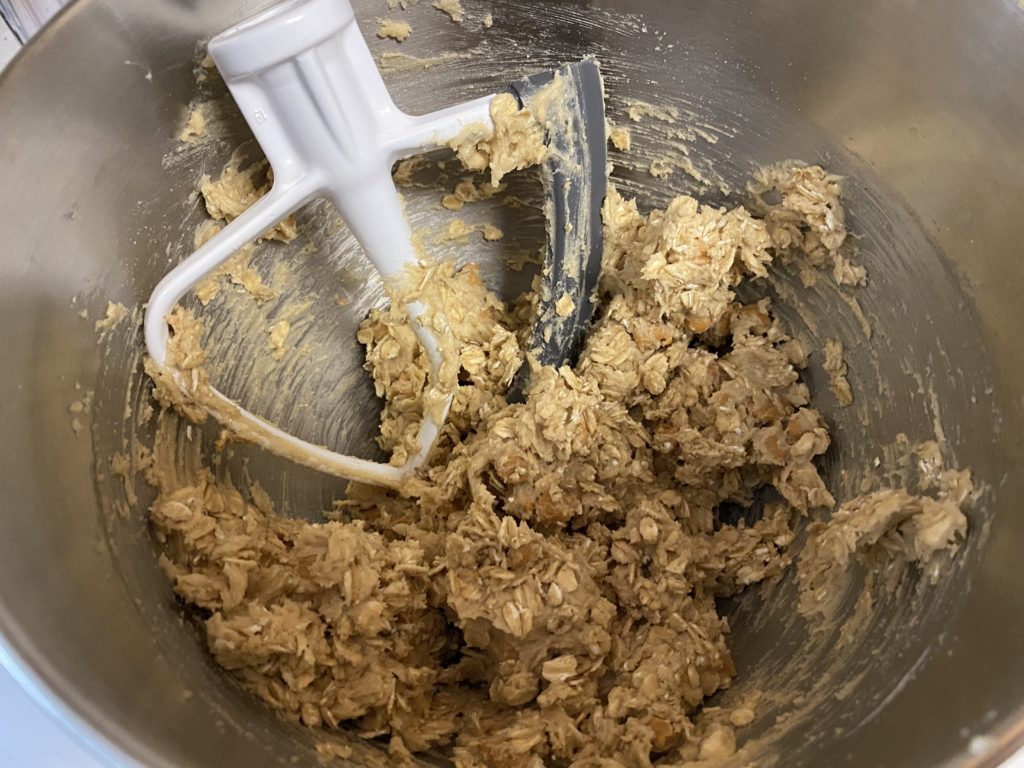 Finally, I gave the dough a few turns by hand. I'm still a little skeptical about the distribution of the mixins with he dough that sticks to the sides.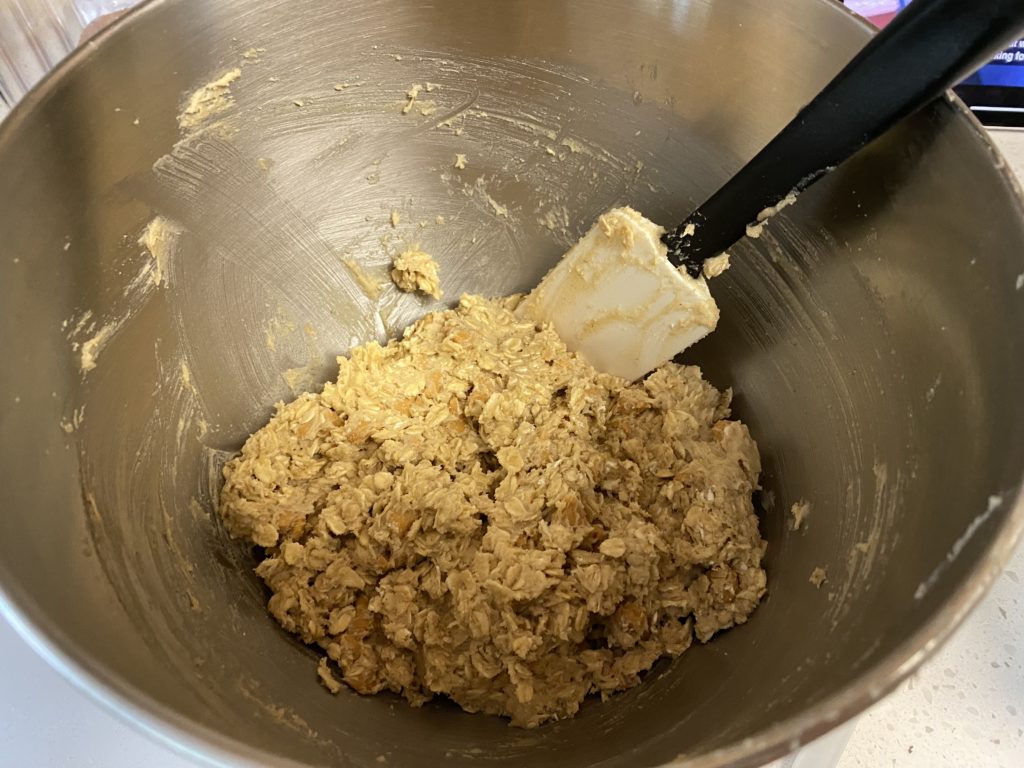 I scooped out dough balls, and based on my experience from last week, I lightly rolled all of them in my hands to get them as smooth as possible.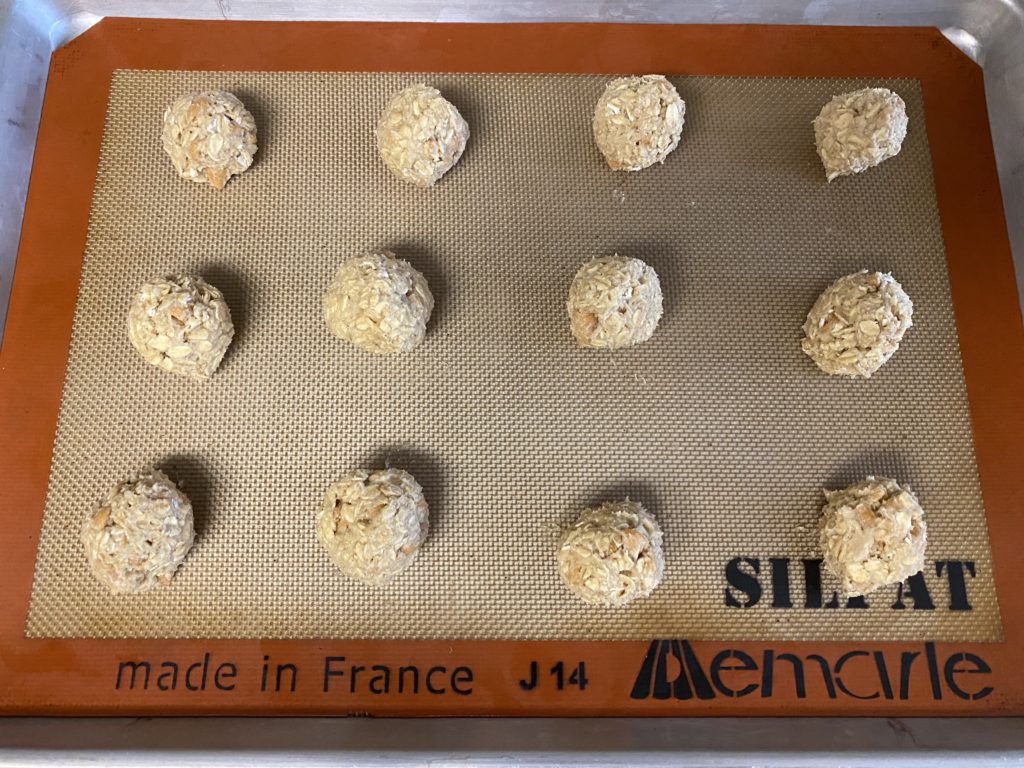 They ended up baking fine. They came out a little less consistent than I was hoping for: I suspect it might be hot spots in my oven. However, I also think the exact dough ball composition might matter for whether pure dough is just melting off the sides.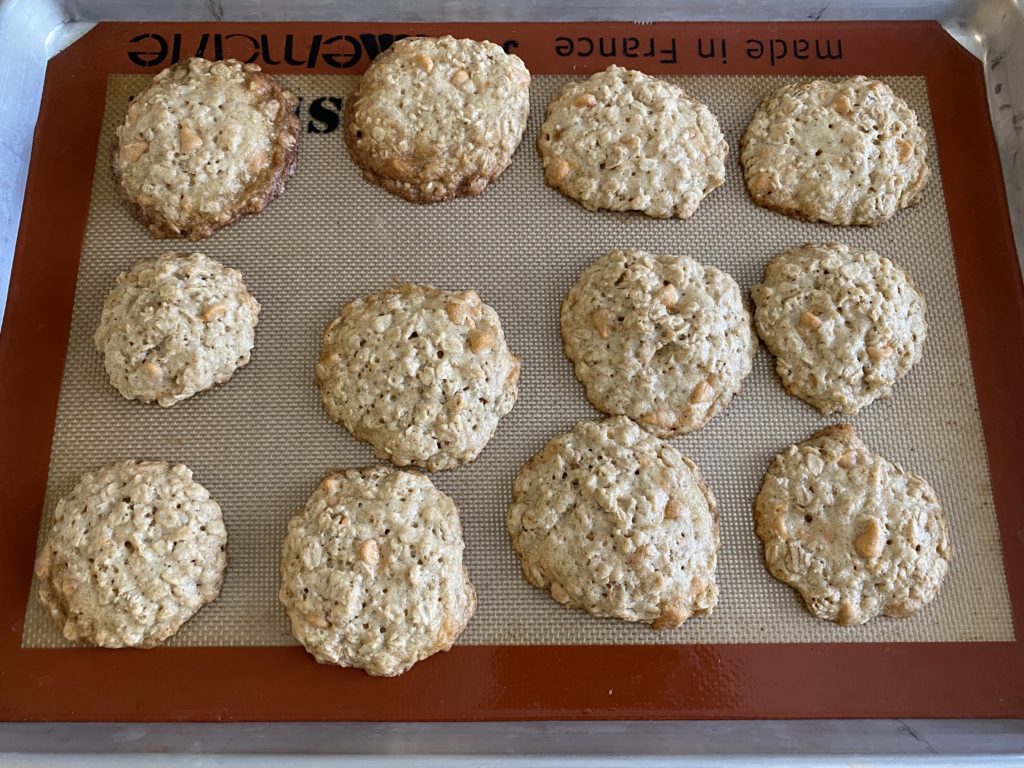 On the one hand, these cookies are kind of hard to mess up: oatmeal in cookies is great, and butterscotch chips are basically cheating. On the other hand, I was hoping for something a little chewier because the oats didn't quite seem soft while the entire cookie spread a little crispy.
If I were to make the recipe again, I think I would do exactly what it says and dump all of the wet ingredients together and beat. It doesn't seem like a fancy technique, but I think the recipe is designed for simple cooking. Maybe I introduced too much air by creaming it, which made it less dense to create a good chew.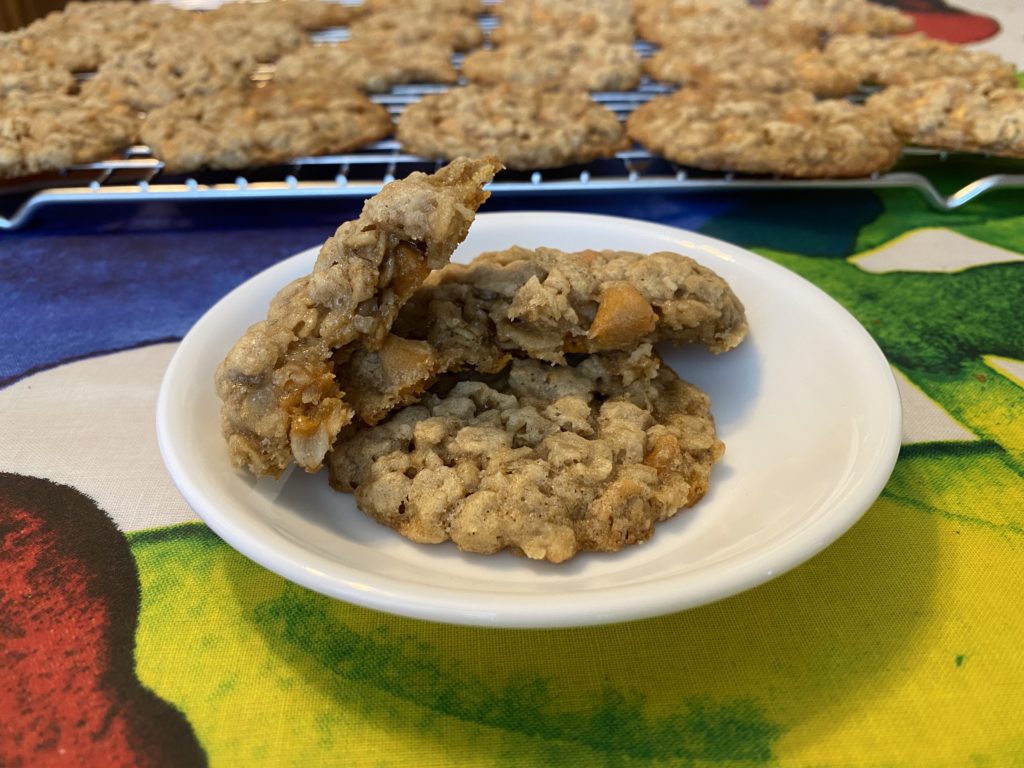 In the interest of a fair comparison, I had saved a few dough balls of the Two Peas & Their Pod recipe in my freezer, so I baked those up for a direct comparison. Even discounting the sprinkle of sea salt, they just turned out better.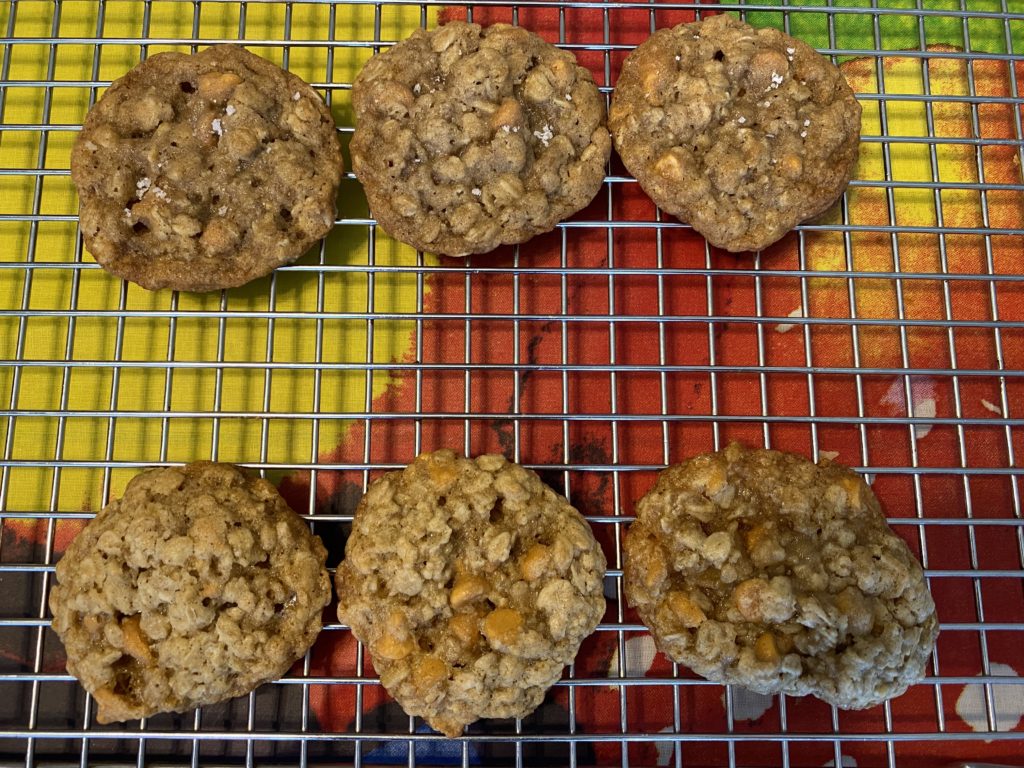 If you want make these oatmeal scotchies, you can find the recipe straight from Nestle Toll House.
But really, you should make the ones from Two Peas & Their Pod.