Did you know that white chocolate and apricot is a common combination? I didn't until I was about to write this blog post and came across a number of such recipes online while trying to find a link to share.
I first came across this recipe while looking to clear out half a bag of white chocolate chips. When I saw this recipe in the index, I was immediately sold because I love dried apricots. My mom likes dried apricots, so we always had them around the house. I have since learned that it's not quite so universal of a snack, but these days, I also keep a bag in my pantry.
The twist in this recipe from Sarah Kieffer is the rosemary: I can't remember having used other herbs in cookies before, but I was willing to give it a shot.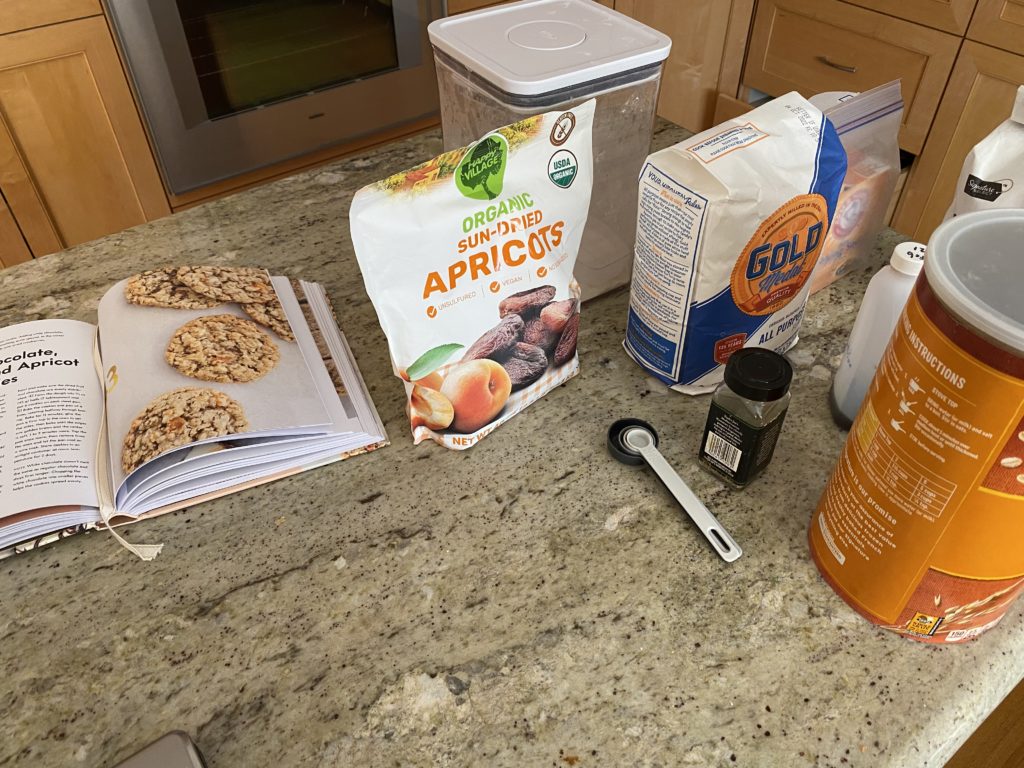 It called for fresh rosemary, but since I had everything else in the pantry, I didn't bother making a trip to the store to get fresh rosemary. Dried rosemary cracks and jumps while mincing, but a messy kitchen is typical for me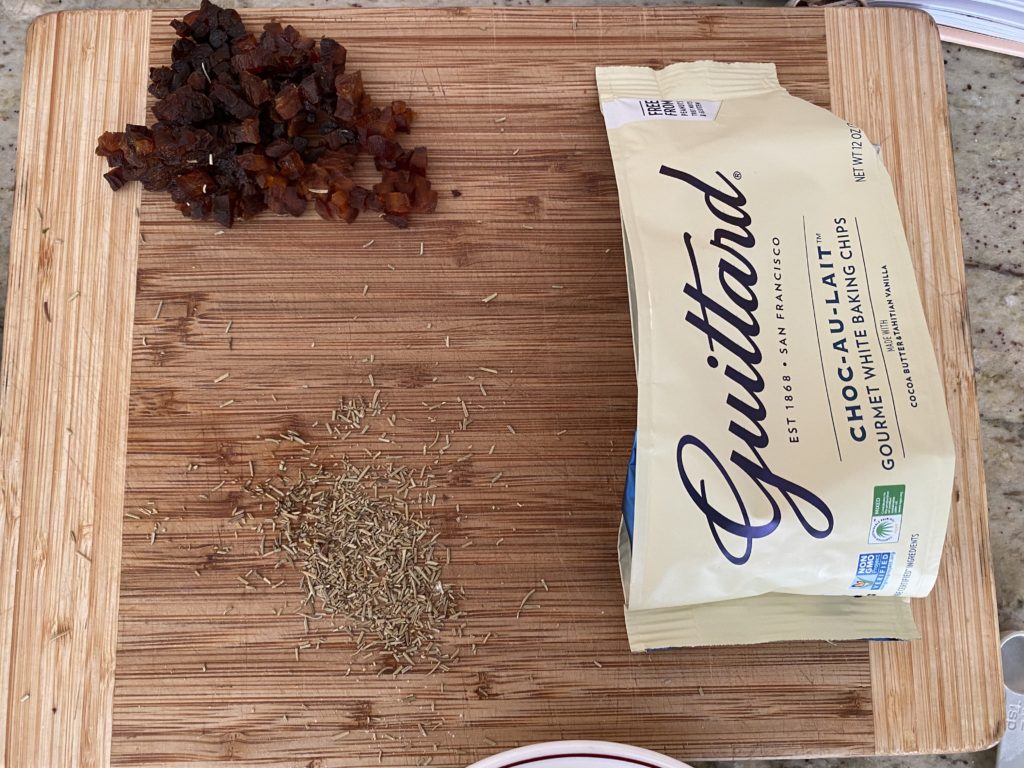 The base of the cookie is otherwise pretty normal: cream together butter and sugars ,then incorporate the eggs and vanilla.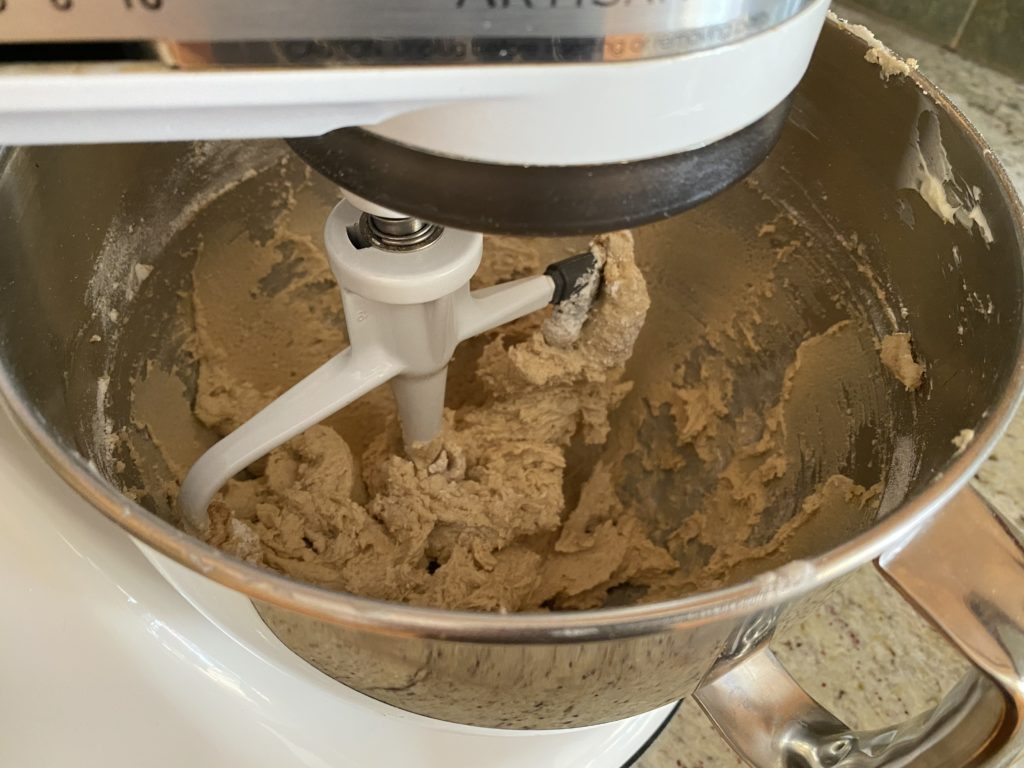 The recipe also has oats for more heft. I was somewhat worried about a repeat of the ever-spreading oatmeal raisin cookies, but there's no way but forward.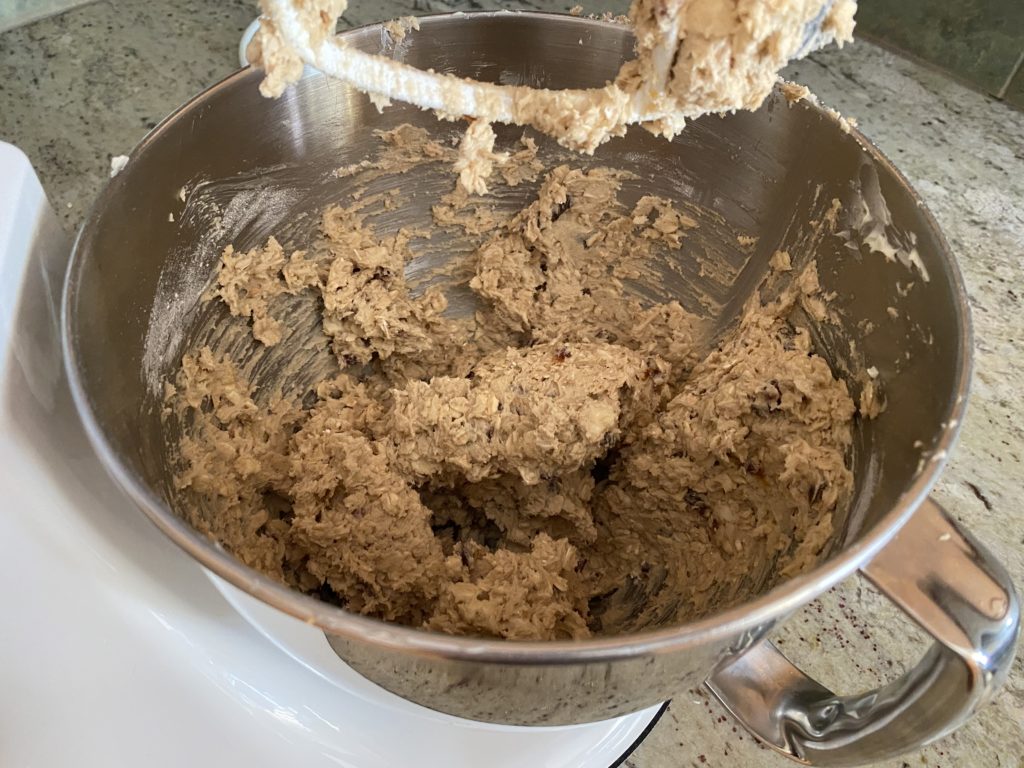 I'm actually quite scarce on pictures through the rest of baking. I ended up scooping it to chill before baking. In Sarah Kieffer fashion, these cookies are a little large, so that evening, I baked only two cookies in the toaster oven as a test. There's also some pan-banging.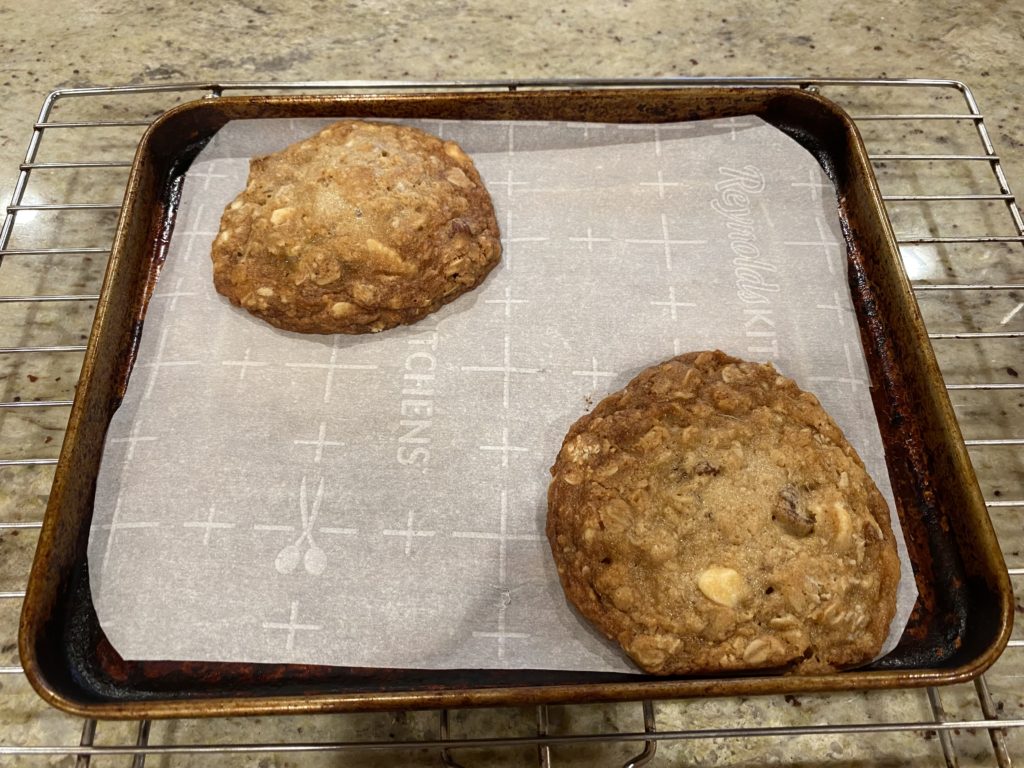 Despite the uneven baking in the toaster oven, they came out great. The oatmeal cookie base is good, and the white chocolate, apricot, rosemary flavor combination works.
I baked a few more in the conventional oven the following morning but failed to take pictures. The rest of the dough balls are in the freezer for a future treat.
Since I'm short on pictures, I made fried chicken sandwiches a few weeks ago. They were awesome.