Throughout this year of baking cookies, Julie has been happily sampling and rating all of the cookies. It's tough to do exact head-to-head comparisons, but we have come up with tiers to give us some sense of which we like more.
So far, I have observed a few trends. First, chocolate chip cookies are all over place. Despite (or perhaps because) their ubiquity, not all recipes are made equal. Second, peanut butter is great in cookies.
The one surprising observation is that oatmeal is also consistently great in cookies. Oatmeal raisin is the classic, but there are plenty more variations, such as this post's offering.
Dorie explains that this cookie was named after a family friend, so don't worry if you couldn't guess the contents. It's an oatmeal raisin cookie with milk chocolate bits mixed in as well.
Bravetart recommended going to the candy aisle to find the best chocolate in bars rather than the chips in the baking aisle. The selection for milk chocolate was surprisingly thin with Lindt as the only option other than the store brand. It did, however, chop up nicely.
Next, I plumped up the raisins. I do love all varieties of dried fruit, so I ended up using a mix of golden raisins, dried cherries, craisins, and dried blueberries just to make each bite a little different.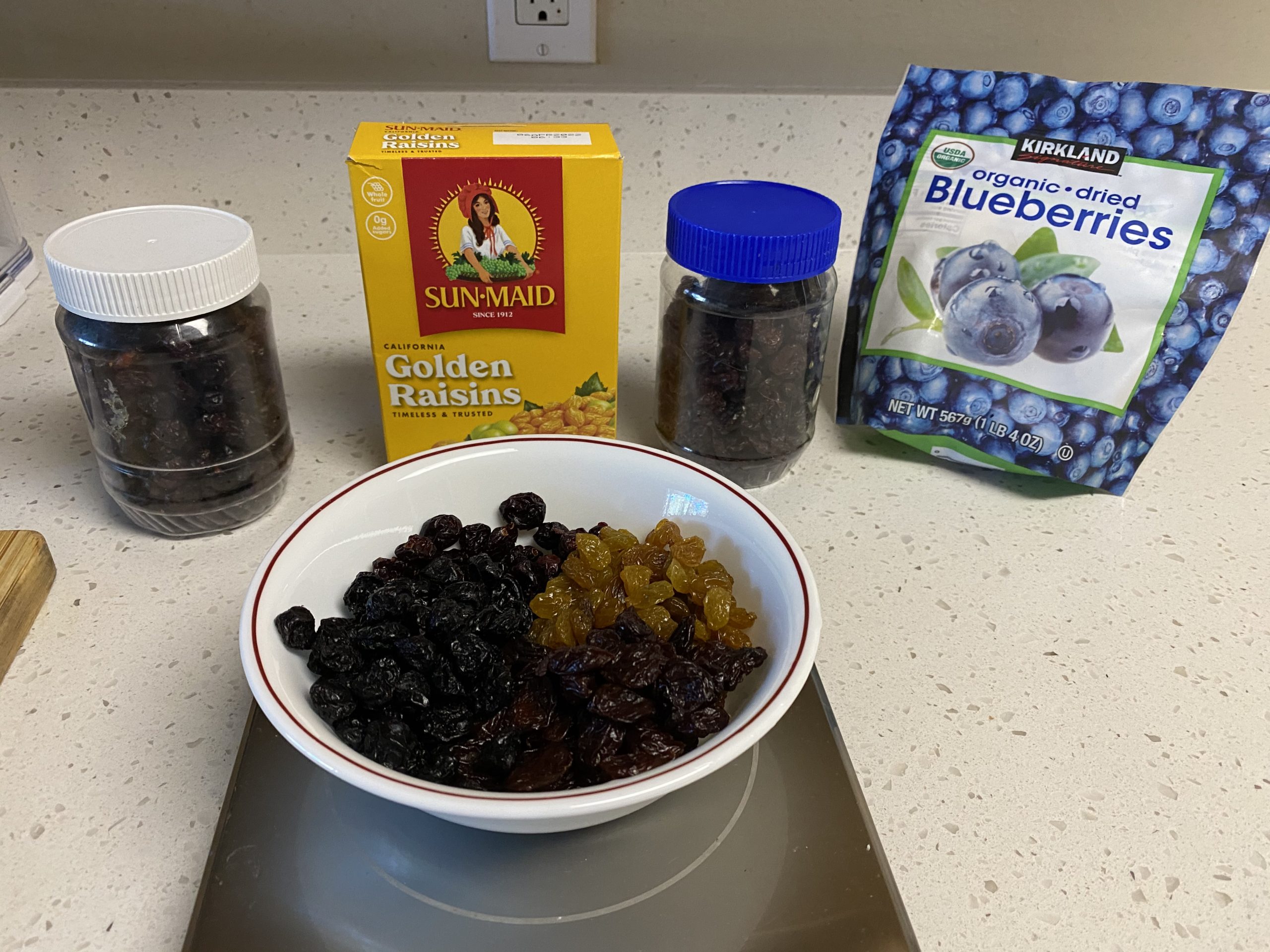 Creaming the butter and sugar went smoothly, so I added the dry ingredients next. I came to an interesting milestone as I went for baking soda and didn't come up with a full scoop.
In my entire baking career, I have never used an entire box of baking soda. I think I retired a few to remove odors in the fridge but never got all of the way to the bottom.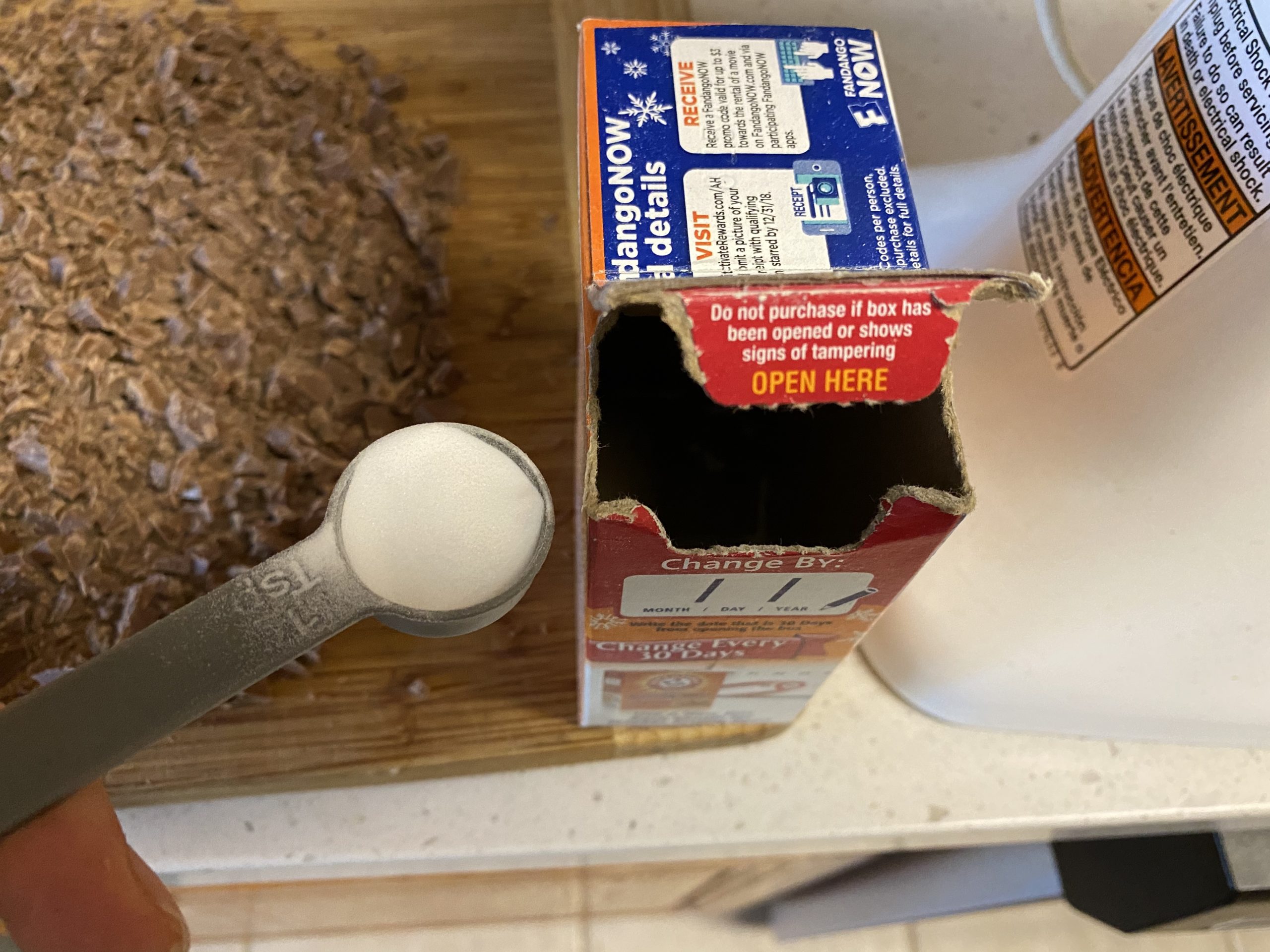 After all of that, I threw in the oatmeal, then the chocolate and the mixed raisins.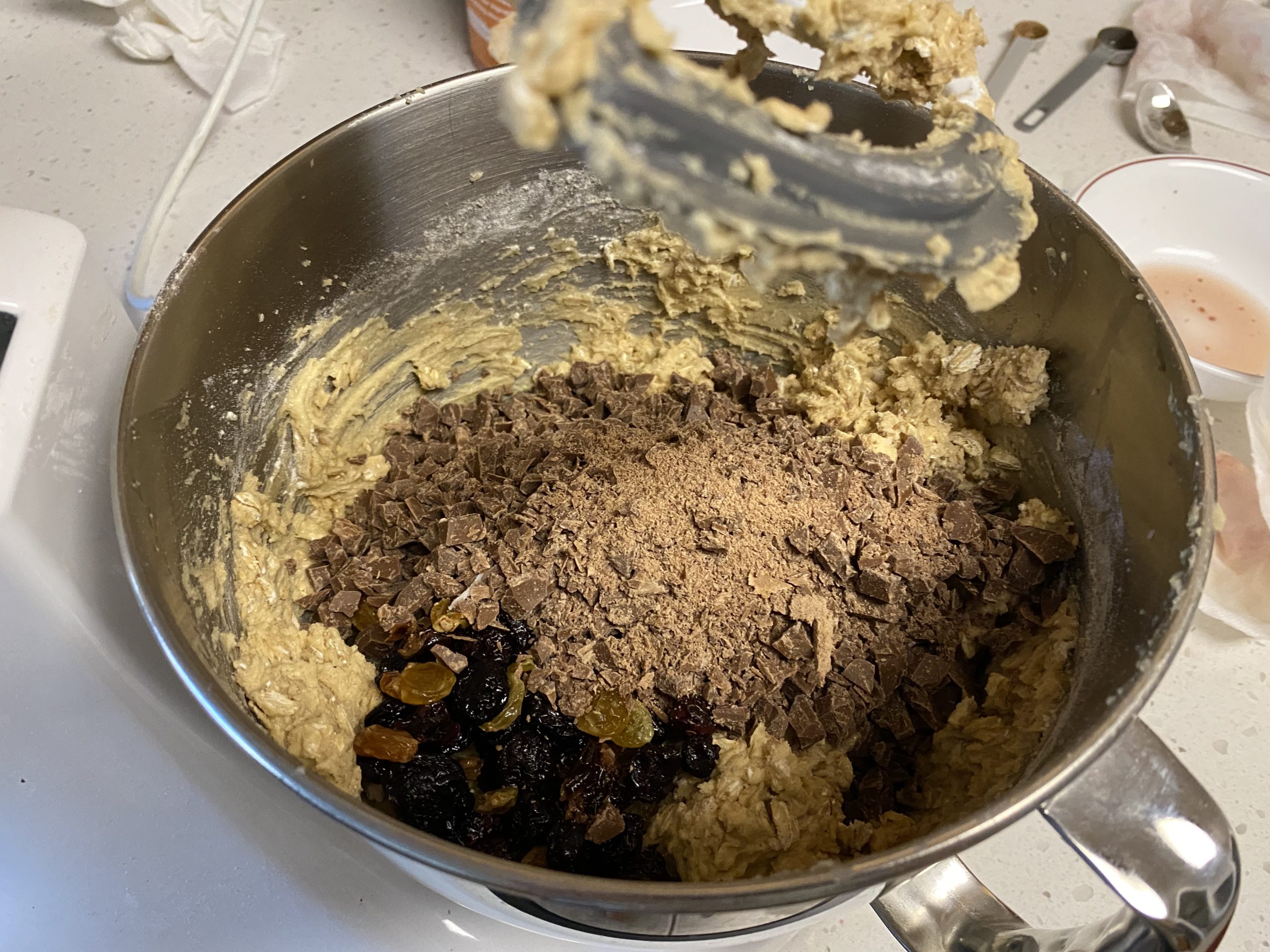 Dorie called for a normal cookie scoop, which should have given me very regular dough balls. However, I did notice that the large chunks in the dough made for some uneven scoops.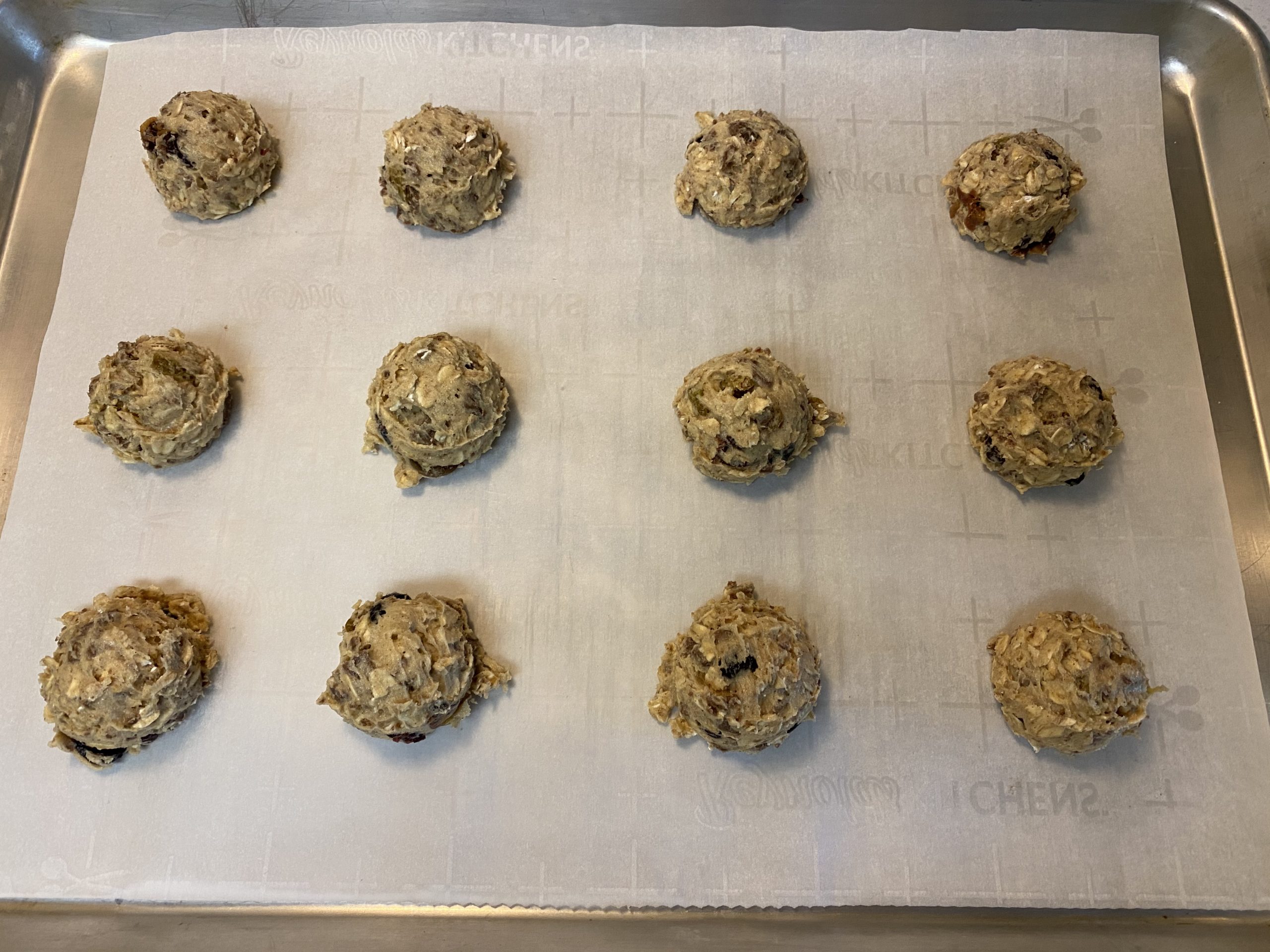 Unfortunately, the cookies didn't come off quite cleanly from the parchment, though I suspect that's on me. I have been re-using the parchment after a quick wipedown, and it's possible that the residue or multiple baking makes for a less than perfectly nonstick result.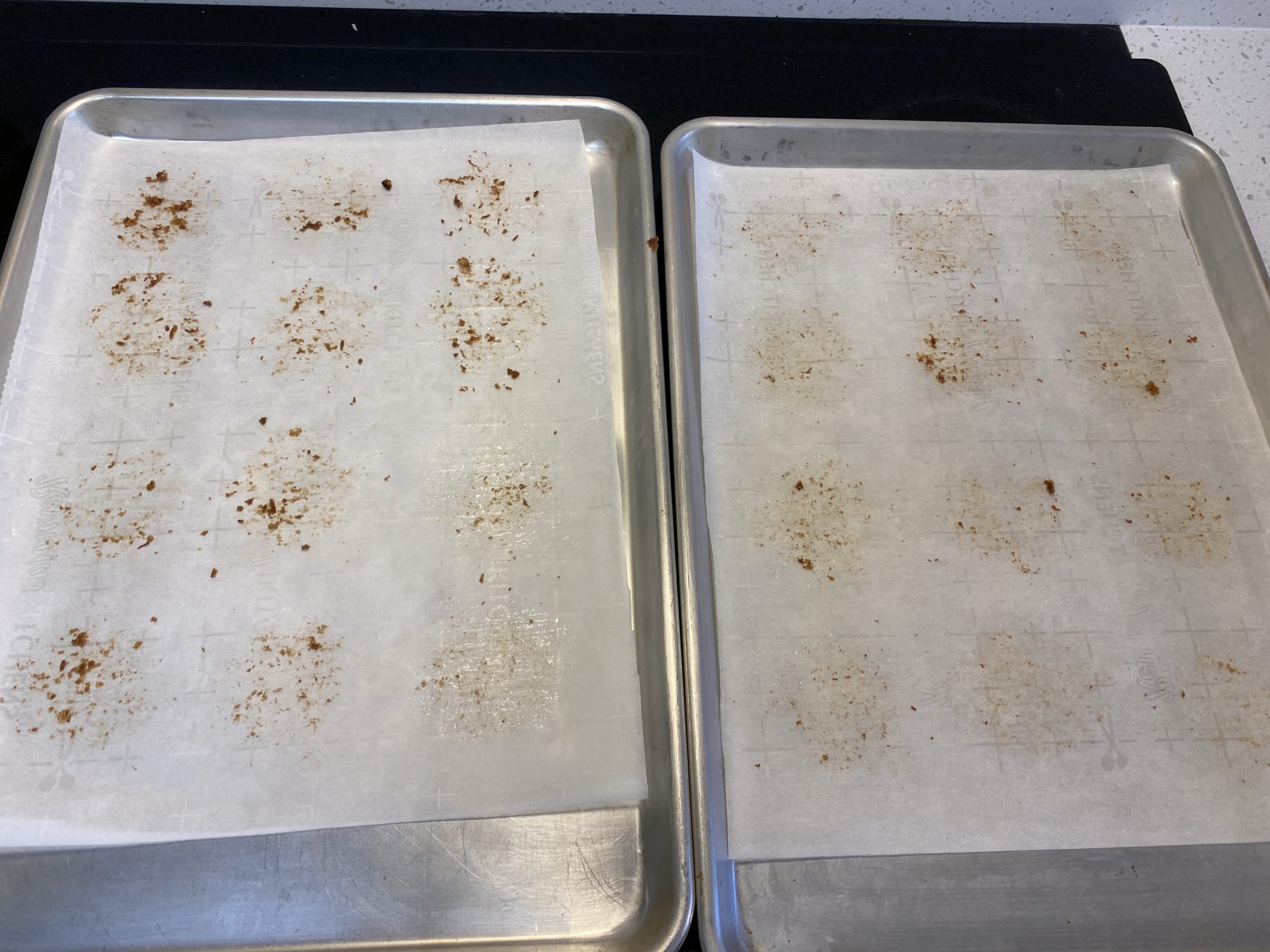 The first two sheets baked nicely together on the top rack and bottom rack. I baked the last sheet on silicone by itself and didn't think to adjust the timing or check earlier, so they came out quite a bit crispier.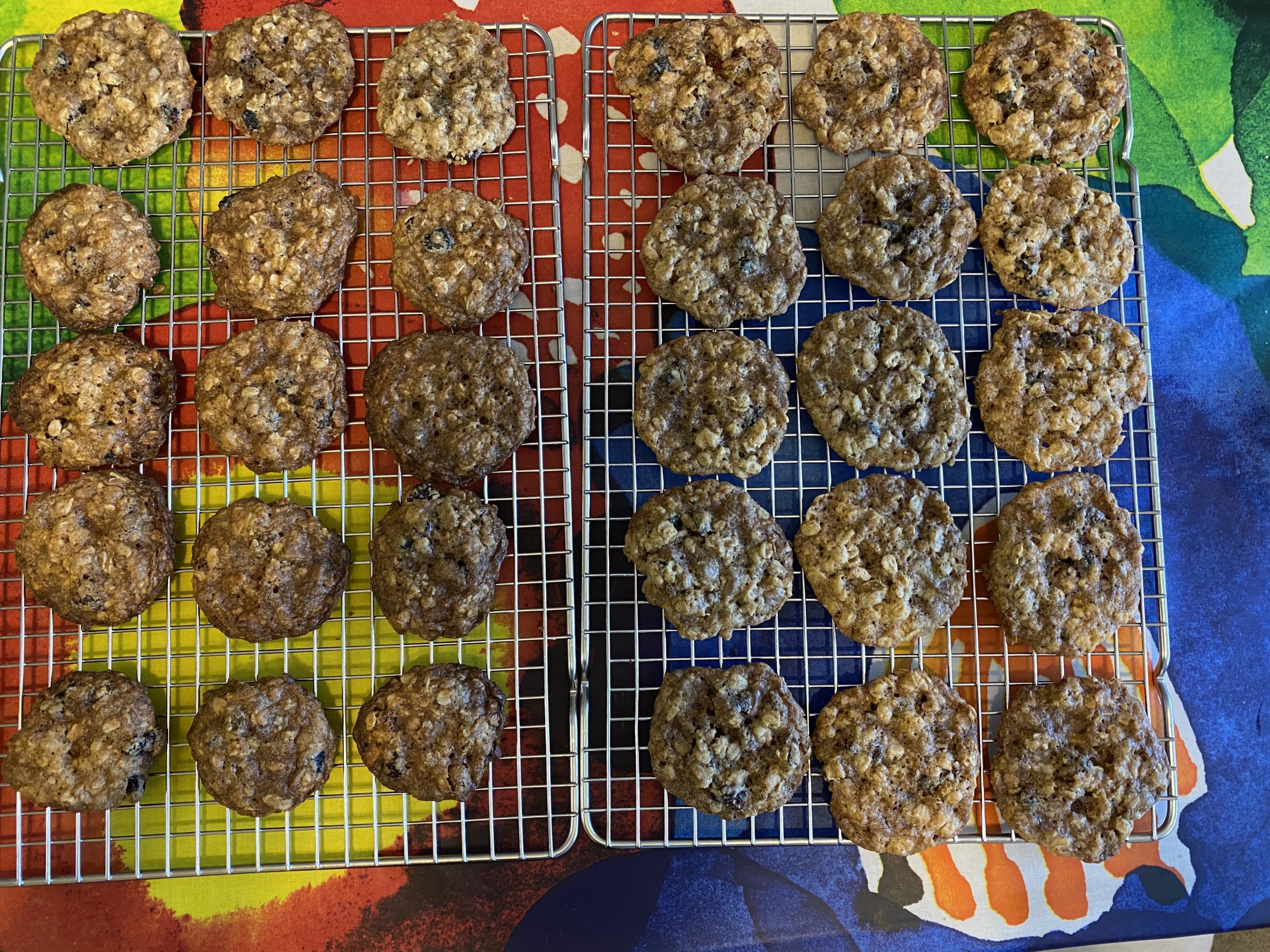 These cookies were an instant hit: oatmeal and raisin are a great combination, and the milk chocolate was the right complement. I haven't always been thoughtful about types of chips, but normal semisweet chips wouldn't have turned out so well.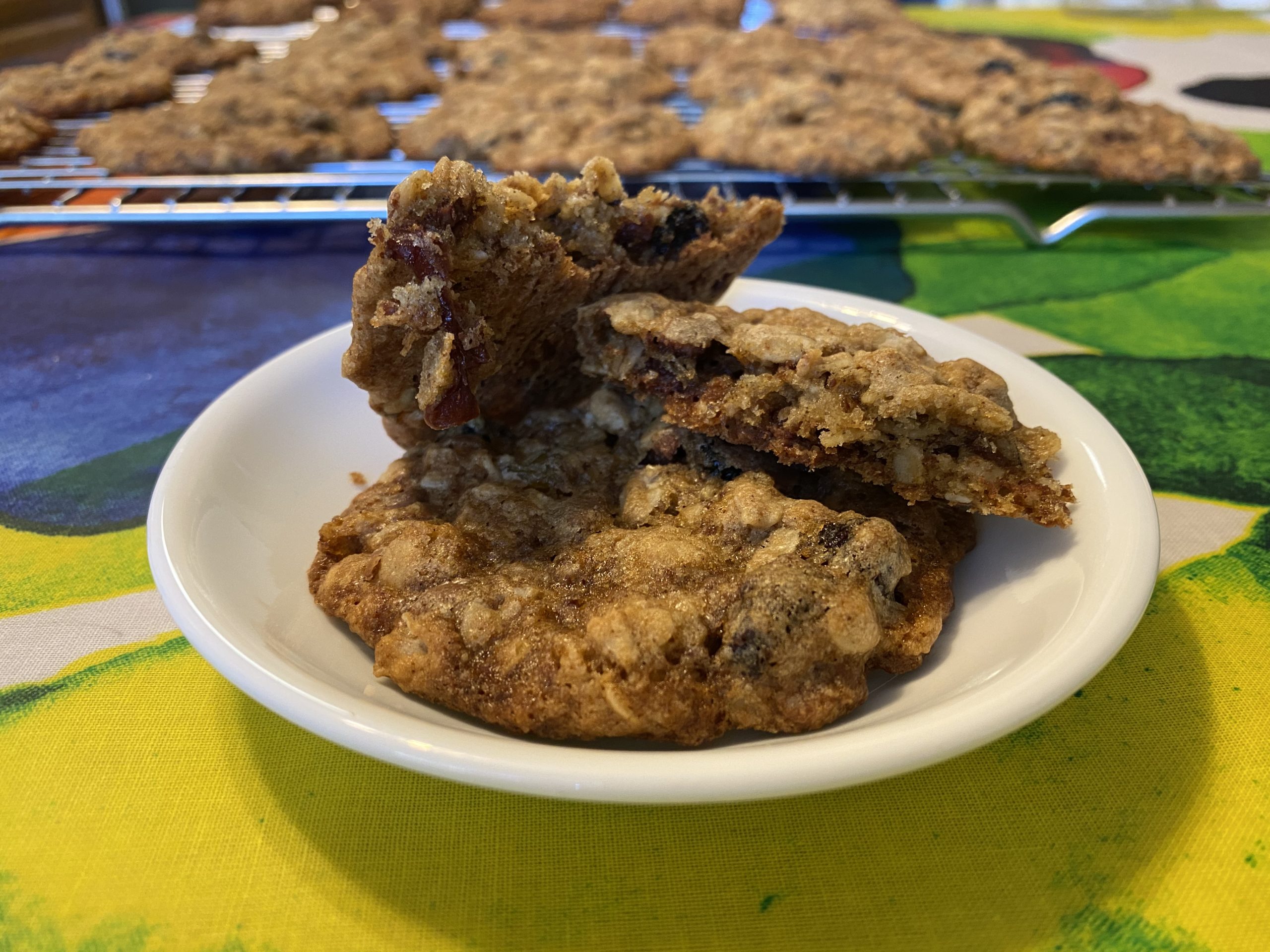 The shape and thickness of the cookies were somewhat inconsistent, which also led to an inconsistent crunch. However, I think that's from my scooping. When I bake the rest of the balls in my freezer, I intend to smooth out the balls by re-rolling in my hands.
And though the third batch was too crunchy on the first day, they actually softened quite a bit on the second day, so the recipe is somewhat resilient to overtaking. In fact, all of the cookies held up really well, and we agreed that this recipe is the favorite oatmeal cookie so far!
If you want to make the cookies yourself, you can find the recipe right from Dorie yourself.